Testimonial
Milling Machinery Inc.
Core business:
Location:
Employees:
Tonnage:
Steel Fabrication
Mesa, Arizona USA
115
6000 tons annually
DUSTY PINCKARD

|

President
"We've been able to take on more jobs then we've ever could have, and some jobs we couldn't have done without having the equipment."
Milling Machinery
The name 'Milling Machinery' isn't a name that has 'Steel' in it. The name is based on the amount of work they did for agricultural based customers, who are still customers today.
The working area has been extended with fabrication, industrial, commercial and a lot in the manufacturing industry. Chances are you've seen their work. They fabricated and installed a significant number of outdoor video displays in leading stadiums from California to Miami.

When current owner Dusty Pinckard joined the company in 1991 to start working with his father, who started the business in 1974, the number of employees was around 35. Today, the amount of employees has grown to the impressive number of 115.

The original company values are also very important today. These are the values that form the culture for Milling Machinery. Work hard, never give up and always be honest. Dusty explains: "We take care of the customer and make sure the job gets done until the end."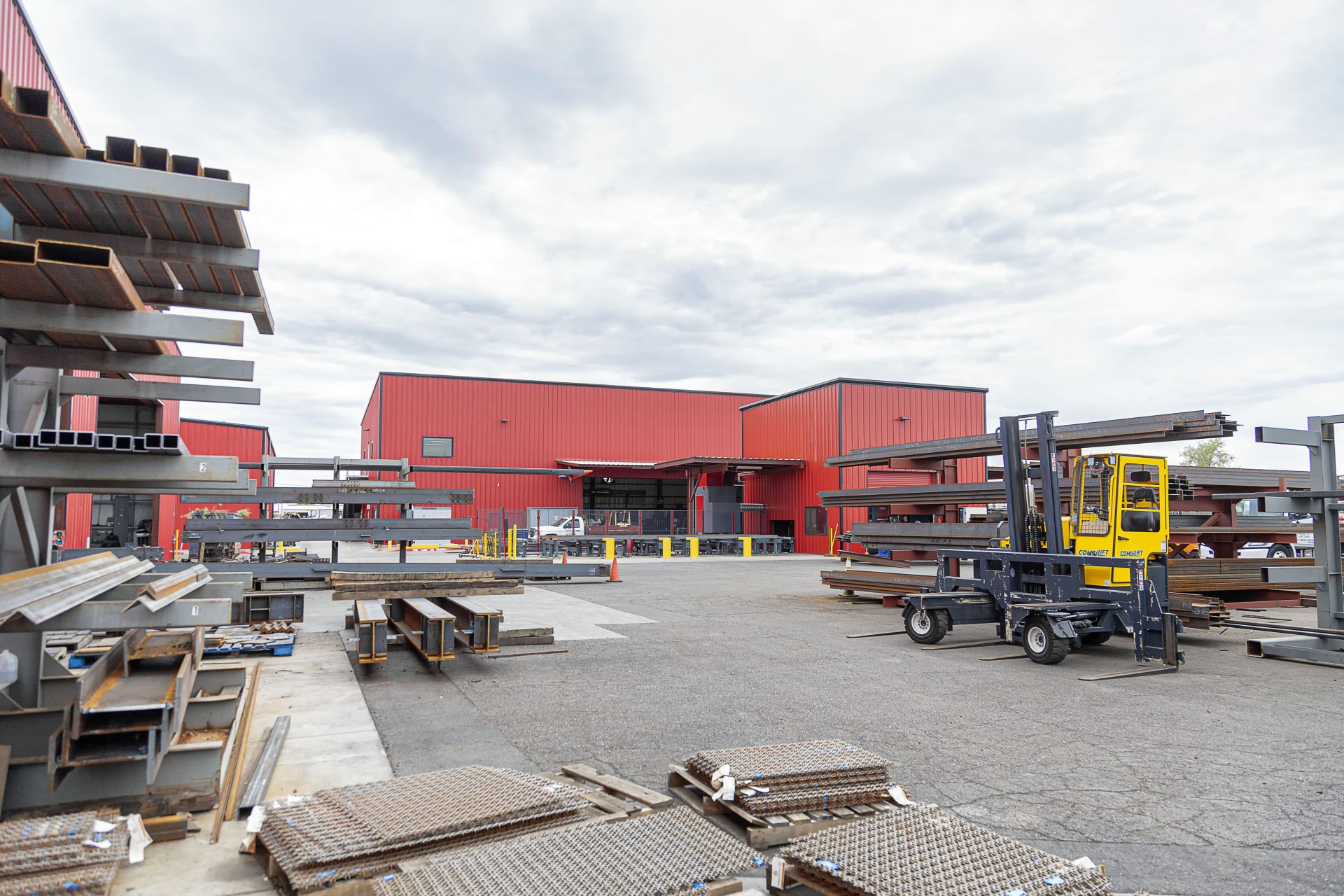 Choosing Voortman
To support and increase growth and production, Dusty started looking for new machinery.
"When the opportunity presented itself, we took that on and got the equipment that we felt would help us move to the next level," said Dusty, owner of Milling Machinery.

When looking around for equipment, Dusty soon had a good relation with the local Voortman dealer who took him to visit other Voortman customers: "I was able to get their feedback, which was good. The support system offered to the customers was above and beyond."
The next level
After installing the machines, they have seen a decrease of shop hours per ton by 15 to 20%.
"The Voortman promise was that we would have a return on the equipment, and we've seen a return on the equipment," said Dusty.
The Voortman V808 robotic coper is used to process all their structural beams, tubes and channels. The machine is coping, making holes, bevels and markings on the beams for stringers and connection plates.
In addition to the highly noticeable process time savings, the overall results are a better product quality and a streamlined welding process.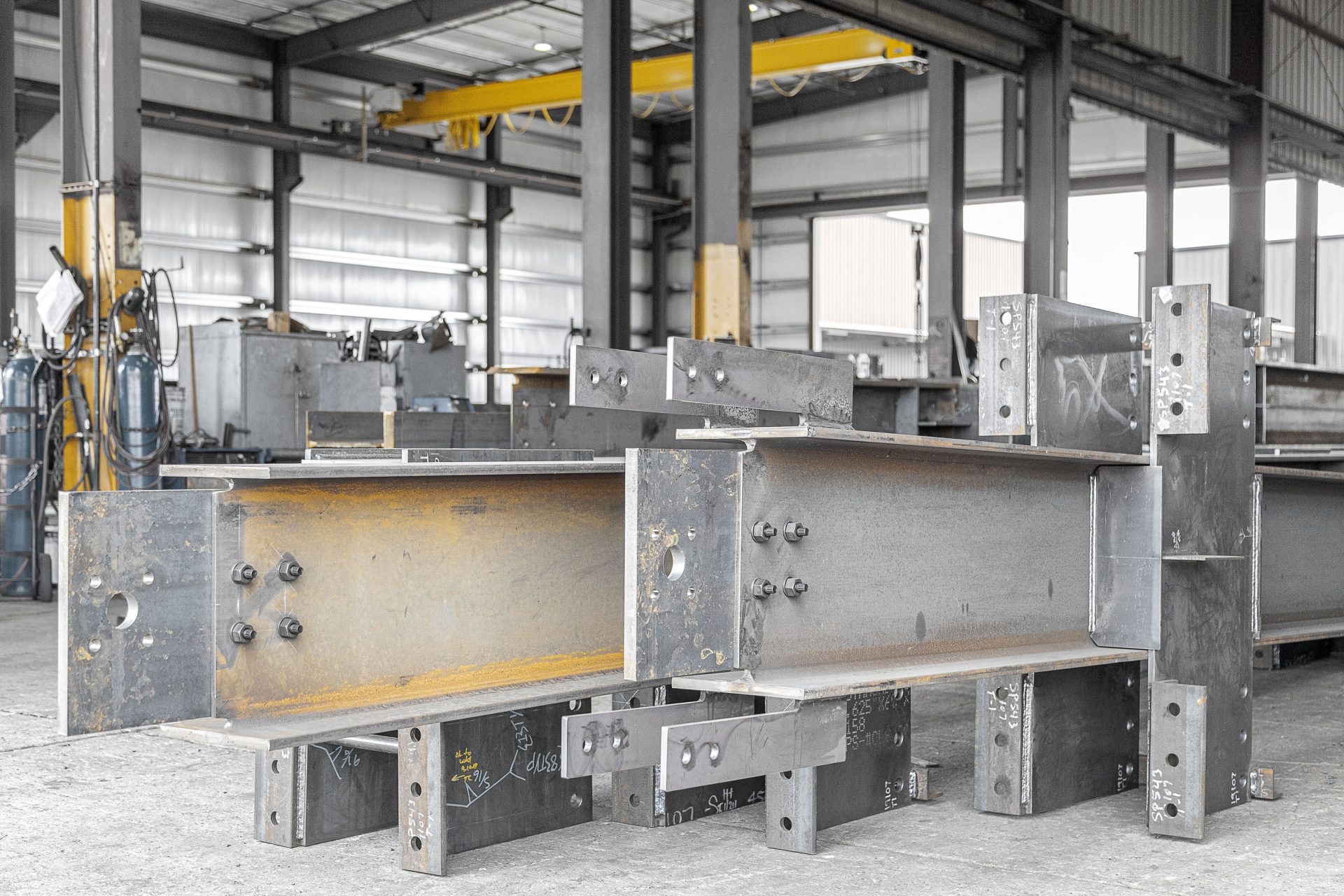 How to keep up with beam processing
By adding the Voortman V808 robotic coper, Dusty already knew he couldn't keep up with plate processing: "I had looked into how the Voortman V310 complemented the V808 very nicely to be able to feed that machine."

Due to the uncertain delivery times of other part suppliers, a bottleneck could arise quickly. Therefore adding the V310 plate processing machine to the beam profiler was a wise strategic decision. Dusty: "So far the machine has been great and really helped us to stay ahead with plate processing, where we could have never been able to keep up with what we had by just adding the V808."

With the multi-processing capabilities of the V310, Milling Machinery reduces their handling time where drilling, cutting, marking, tapping and sinking is done on one single machine.
An unexpected and expected outcome
What can also be seen with comparable Voortman customers is that some of the main fitters and welders were afraid that these advanced machines would replace some of their jobs.
With the purchase of the new Voortman equipment, Dusty already knew it would only increase production and make them busier.
Adding extra services and a total of 20 extra employees has now made everyone understand that Milling Machinery is able to take on more jobs than they ever could have.