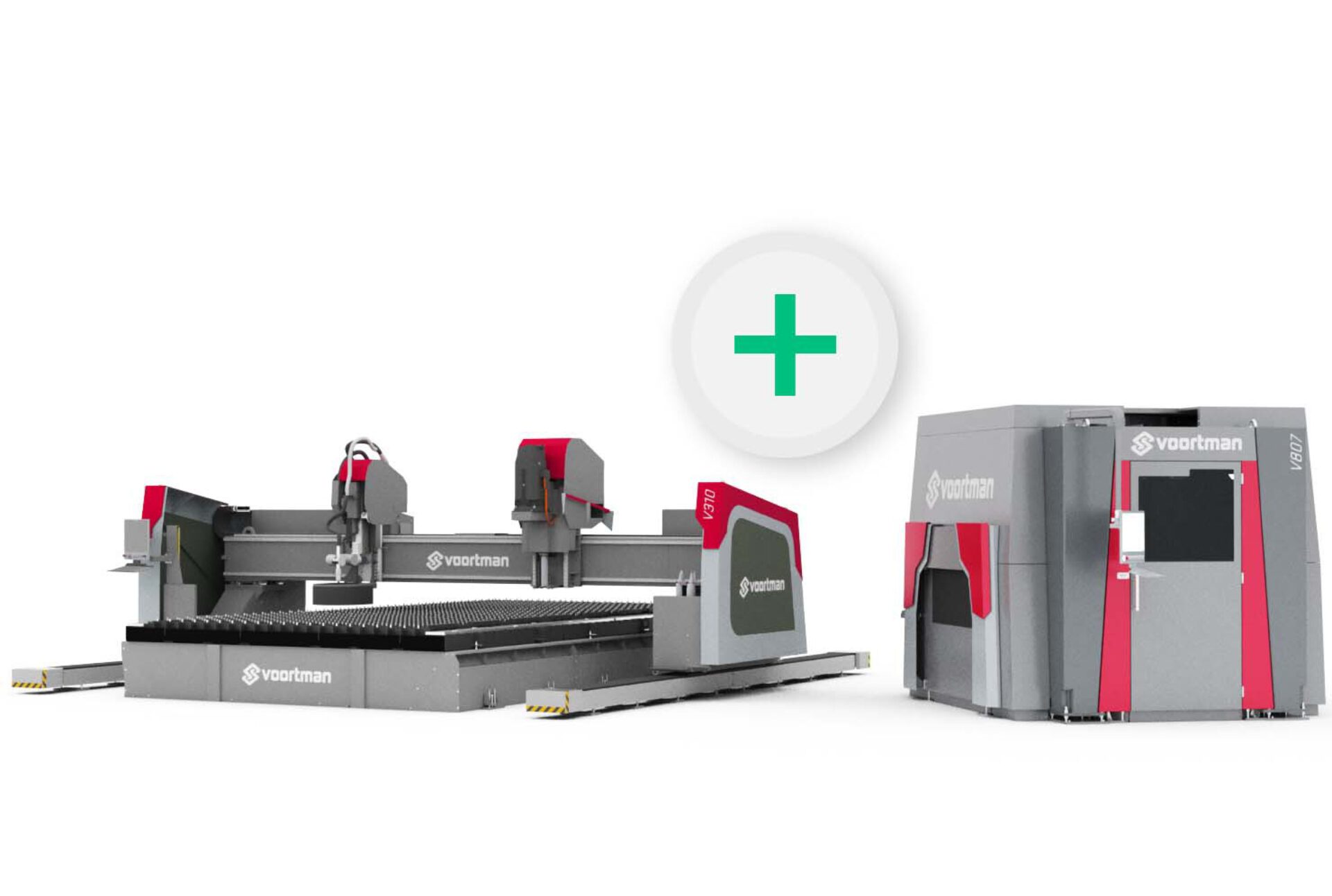 WANT MORE FLEXIBILITY
WITH LESS DEPENDENCY?
Using only two of our all-in-one machines you can fabricate any construct possible with an unprecedented high throughput.
By combining the V807 robotic thermal cutting machine with the V310 plate processing machine, you are able to take on any construction task.
WARNING!
Using this combo, we'd like to draw your attention to the following:
You will grow and be able to take on more and more diverse projects;
You will experience an increase in other workshop activities;
Your ROI will be returned faster than calculated in advance.

Full control
Be less dependent on skilled labor and suppliers.
Our machines enable you to produce all possible products. This gives you a high degree of flexibility and allows you to exercise full control over your workshop throughput.

No more complexity



Built in intelligence takes full responsibility for the most complex processes. A single push of a button is all it takes. This contributes greatly to machine uptime and capacity. Without manual interventions or unexpected downtime, the high quality of your production is continuous. Follow-up processes in your workshop benefit from a higher throughput with less cleaning or manual corrections.
"YOU LITERALLY CAN PUT IT RIGHT ON A FITTER'S STATION, FIT IT UP WITHIN AN HOUR, AND IT'S OUT THE DOOR IN TWO."
Steven Scrape | SCW Contracting
California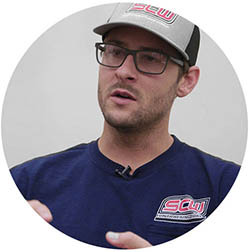 Let us introduce the accomplices!
Why not make it a bundle?
They use the same software
work preperation and machine interaction is seamlesss

They use the same consumables
shared Hypertherm XPR technology and quality
with interchangeable and centralized tools
Both are extremely flexible
no need for additonal machinery or suppliers
Their throughput rate matches
provide just-in-time assembly
and take on more jobs

VOORTMAN V807
robotic thermal cutting
Process any shape on a small footprint
Reach all four sides of the material
High quality for error-free assembly
Fully automated in-and outfeed of material
VOORTMAN V310
ultimate plate processing
Drilling, milling and cutting in a concise area
Unmanned production with next-level features
Increased interaction and ease for your operator
Automated quality without dependencies
These companies preceded you
"When our customers show up and they see that we have a Voortman V807, they know the quality of that they're going to get. Some of our customers already have Voortman products. They know the timing that it's going to take and they trust the Voortman name."
"It's so remarkable what this 'all-in one machine' can do. It really is the best experience we've had in years."
What triggers my high throughput?
No dependency

on skilled labor and suppliers
Produce

faster

and more with

small footprint

Many

processes with a

wide variety

of profiles

Less

manual and logistic operations