Streamlined fabrication with the Voortman V807
a game changer
Testimonial
Elite Welding and Industrial Services
Location:
Employees:
Size:
Turnover:
Millwood, Kentucky
65
30.000 ft2
12.000.000 / year
CHARLES GORDON

|

Owner
"When our customers show up and they see that we have a Voortman V807, they know the quality of that they're going to get. Some of our customers already have Voortman products. They know the timing that it's going to take and they trust the Voortman name."
Expanding rapidly to meet growing demand
At Elite Welding and Industrial Services, Charles Gordon is the owner who has been growing his divisions over the years. Located in Western Kentucky near the Western Kentucky Parkway, Charles began with a 1500 square foot facility located on his dad's farm that saw six people working inside of it. Even then they could barely fit any more equipment into the shop.
After just 1.5 years Charles was forced to move out of this small facility into one 12000 square feet, only to outgrow that as well! But now he can be found at a 30,000 square feet shop doing projects for the Navy and providing overflow work for various manufacturers too.
But how did he get to where he is today? According to Charles himself: "A lot of our growth is because we are dedicated to taking care of our customers by giving them quality products on time." When deciding which brands or machines to use, Charles did his due diligence in researching what was best for them - and Voortman came out on top. The reasons for that were because its "robust nature" as well as its "heavy duty feeders and rollers" impressed him from a fabrication background.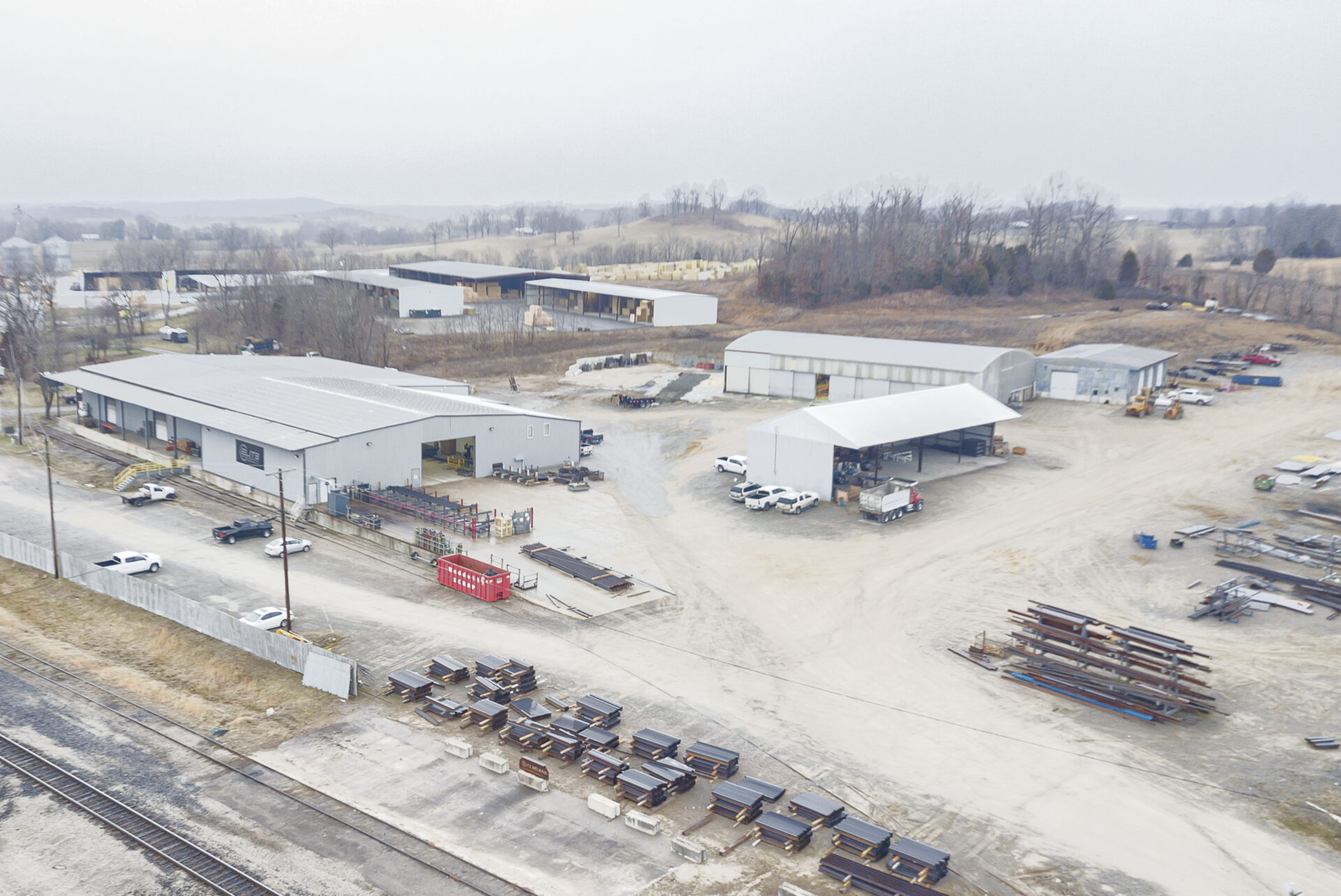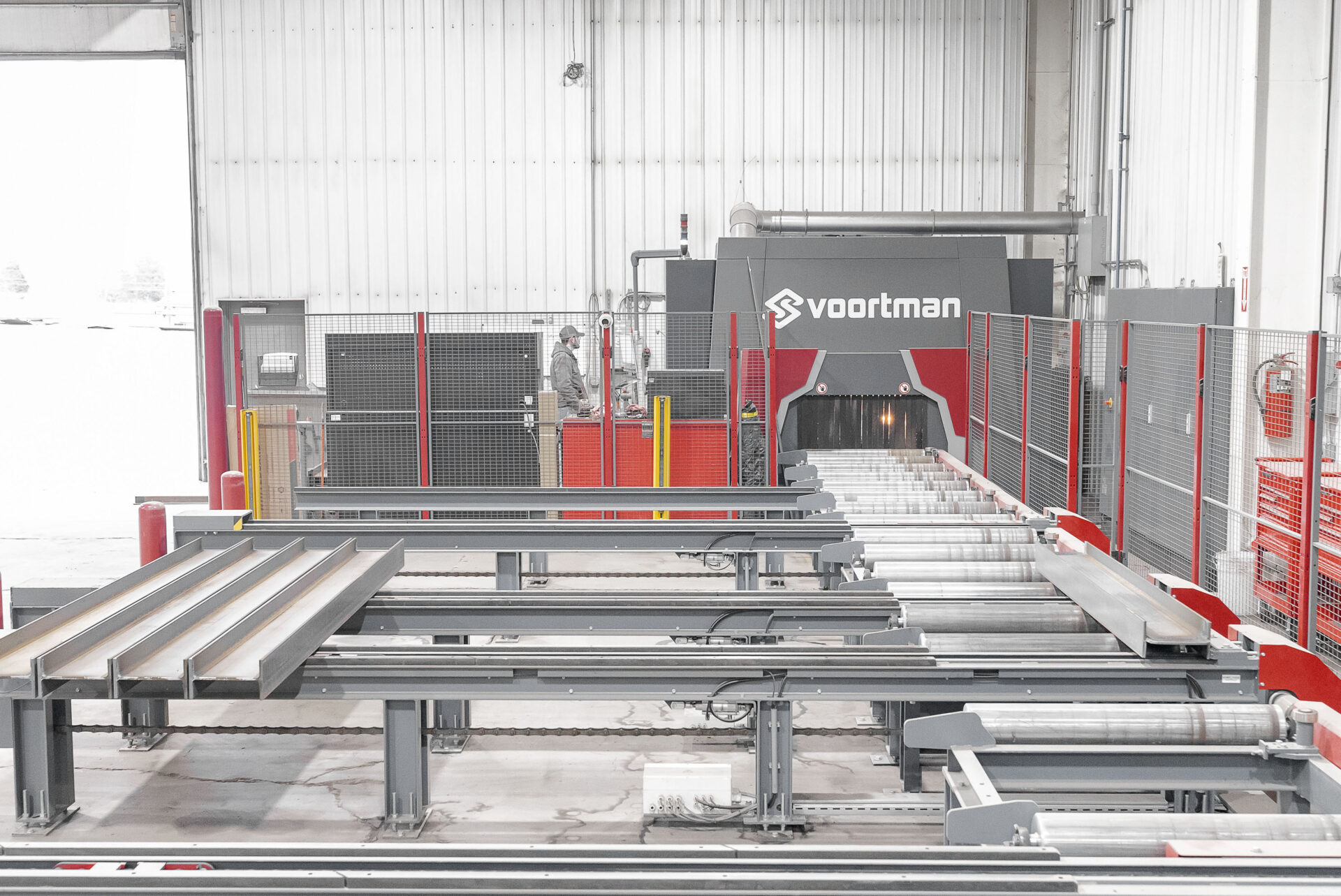 From manual to automatic and even more jobs
What really sold Charles on Voortman was their teams' dedication to helping him "maximize what [his] shop could put out" through material flow optimization. This showed that not only did they care about selling their product, but also about making sure it fit perfectly for the customer's needs.
When it came time for installation, everything arrived in well-organized boxes containing not only components needed but also hand tools and drill bits. The transition into using Voortman was smooth thanks to training and commissioning taking place over a two week period where things went much faster than expected! As a result, Charles and his operators were able to start running parts within just a few days.
When they acquired the Voortman machine, it caused some concern among employees that their jobs might be in jeopardy - but as it turns out, this was far from true. This machine has enabled them to take on more work and expand their capacity while allowing workers to devote more time to welding and other fabricating tasks rather than having to manually layout beams or drill out holes.

Streamlined fabrication with the Voortman V807 - a game changer
The process of fabrication has become simpler. Tasks such as slugger drilling, center punching, and hands-on marking can now be done with minimal effort thanks to CNC. Despite using the exact same number of people, the shop's output has increased significantly due to the implementation of this machine - it has truly been a game changer!

Ricky Springsteen is an experienced operator at Elite Welding. He has been running the machine for roughly two years. Ricky has seen first-hand the difference that using technology can make when it comes to fabrication. "We've done square holes. We've done slots. And like the holes, the quality of the hole was actually great. Like, a lot of times it's just as good as being drilled," he said.
He also praised the machine for its ability to accurately cut components: "Copes are a big thing to do by hand...This machine does it." He noted that they were able to complete tasks such as cutting 60 'big mains' in an 8 hour day that would have taken five people five days by hand.
Ricky also pointed out another advantage of using the machine - it was able to advise on the optimum amperage settings for any particular job: "It'll recommend when you make a batch in that match, it actually tells you the amperage for the tool that you are for the raw material that you're running....Most of the time we what it says is what we run."
Charles continues: "it's allowing us to go after a lot bigger customers, a lot larger tonnage projects. Before we would do a 20-tonne project, was a pretty good size project for us. And now we're consistently chasing 400-tonne projects and currently we have one 1600-tons, our largest yet."

Great experience with great results
The usage of Voortman's V807 has reduced man hours on the job, as everything is precision fed via CNC. This reduces the occurrence of errors due to human input and consequently reduces rework that would be needed afterwards. His experience with Voortman in general has been nothing short of great. They offer support where necessary while allowing Charles to remain independent when needed. As Charles puts it, "The overall experience with Voortman has been a very great experience. They have been very hands on in the beginning of it all the way up until it was a completed project and they'll hold your hand as much as you need them to or as little as you need them to."

Charles adds that one of the best advantages of using this product is its impeccable customer service. He states "If we ever do have a minor issue, we can call and usually within an hour we have some type of fix or an answer of what's going on". Ricky confirms: "Most of the time when I call, I'm speaking to people in the USA. I have spoke to people in the Netherlands and they were just as it was no different than talking to the people here in the United States that I talk to. Like they went there to help me out and show me exactly what I needed to do."
Charles finally states: "When our customers show up and they see that we have a Voortman 807, they know the quality of that they're going to get because some of that, some of our customers already have Voortman products. So they are very likely give us their overflow because they know the quality, they know the timing that it's going to take and they trust the Voortman name."
Ben Morrall v

isits Elite Welding
and reveals more about the Voortman V807!