Support | Service | Maintenance | Training | Parts & Consumables
Customer services
We're here to help you!
Scroll
VOORTMAN CUSTOMER SERVICES
All you need to get the most out of your Voortman machines!
Voortman Customer Services are fully committed to serve you with all your demands to get the most out of your Voortman Equipment, even demands you aren't even aware of.

We consider our Customer Services so important, that we have made it a corporate strategic pillar, one that contributes to our 2 other strategic pillars, 'Automation' and 'Output maximization'
Below, our Customer Service department is explained in more detail and our Voortman Customer Service Labels are introduced whereby the best of all of our Customer Services are combined in a tailor-made Service Label Agreement (SLA).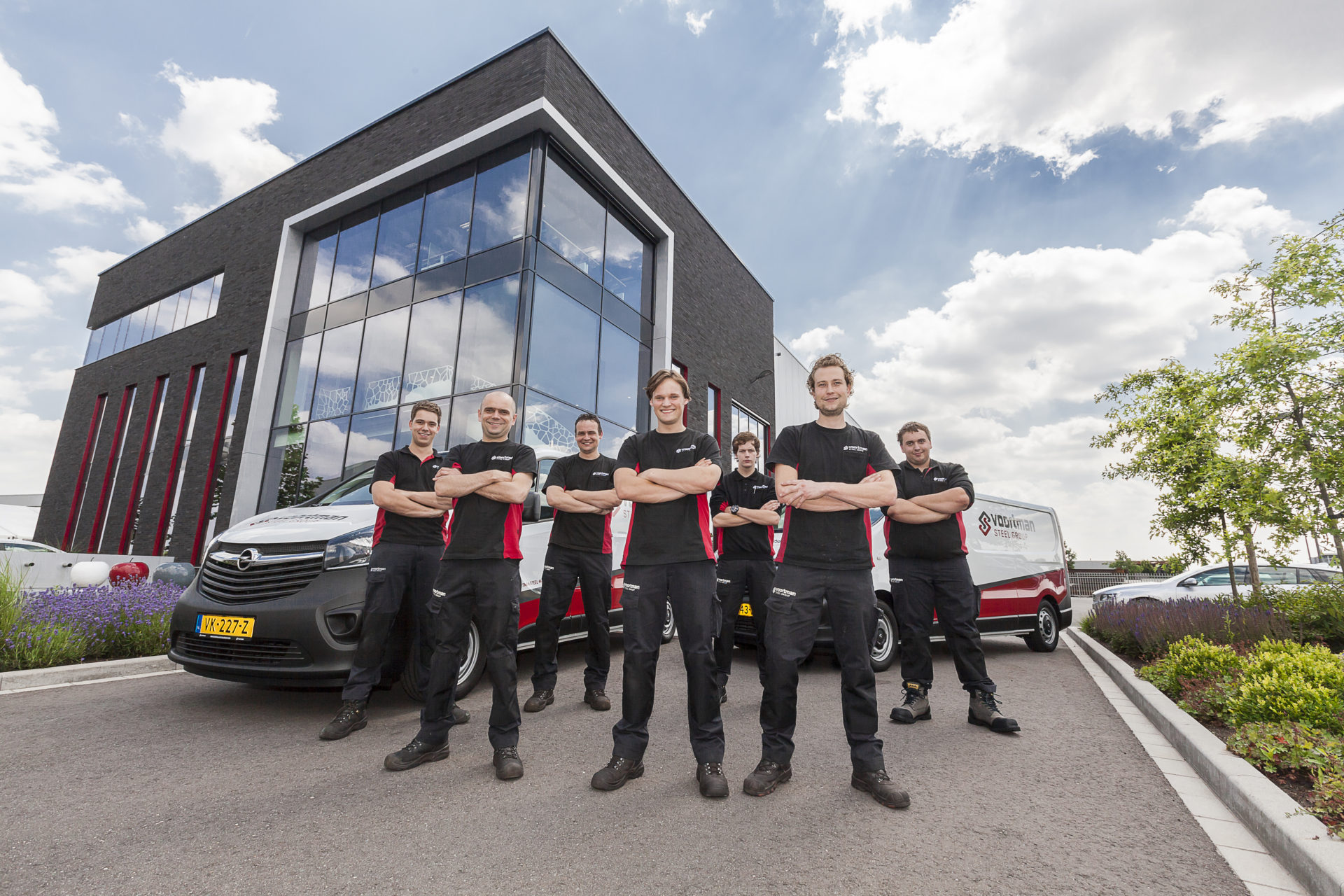 VOORTMAN SUPPORT
When you need us, we are there!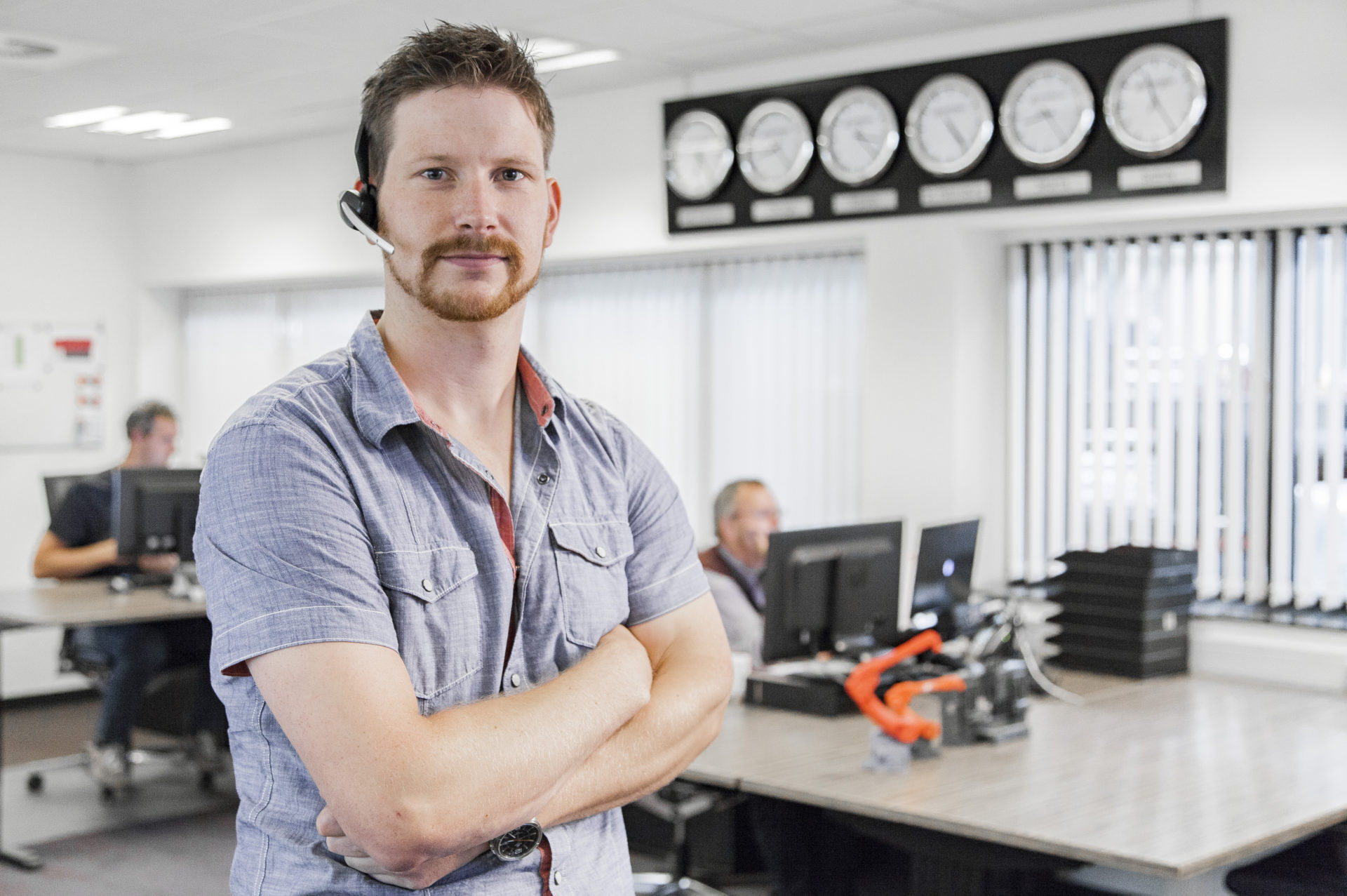 We want to make sure that your machines will always run as optimally as possible. In case of questions or issues, we provide fast and efficient support through our Voortman support team. We have a qualified help-desk team with offices spanning the globe to assist your employees any time. All of our support engineers have direct, first-hand experience with Voortman machines, so they know the ins and outs of Voortman machines. When you call us, our support team can access your Voortman machine remotely and try to fix the issue or help you by phone.

Over 90 percent of all reported issues are solved remotely by the support department. For remote support, TeamViewer Quick Support is used by our support engineers. This software enables them to access your machine control in order to solve any interruptions.
When issues are not able to be solved remotely by a support engineer, they will send a request to the Voortman Service department for a fully coordinated Remote service or On-Site Service.
SERVICE
Respond quickly and minimize downtime!
If a certain issue cannot be resolved remotely by our Voortman support department, we have two options to solve the issue. Either by remote service or on-site service.
Remote service & On-site service
Remote service
When a problem goes beyond the support department and it comes to a point where a technician is needed, you can request to have a remote service engineer scheduled. This engineer is a product specialist and can work with and guide your maintenance crew through the necessary steps to solve your issue. This might be beneficial when you're for example located in a hard to reach area or country.
On-Site service
We can schedule a service engineer at your location as well. Our service engineers are located in our main offices in Rijssen (NL), Monee (USA), Germany and Saint-Petersburg (RU). Our subsidiaries in France, UK and Poland also have service engineers available for an efficient service visit. The Voortman service team is very qualified in repairing all kinds of disruptions to get machines back up and running as quickly as possible. All service engineers are fully trained to repair the complete range of Voortman machinery.
In coordination with our parts & consumables department, parts required for solving issues will be determined directly. Our service engineers also have the parts available when they arrive on site, so that required parts can be replaced quickly if necessary.
MAINTENANCE
Extend the lifetime of your Voortman machinery
To extend the lifetime of your Voortman machinery and prevent any unnecessary downtime, a regular maintenance check is essential. Specialized Maintenance engineers perform comprehensive checks based on inspection lists generated for each specific machine type.
You can focus on your core business while we take care of planning and the execution of the maintenance. Inspections will be scheduled around the same time each year. We will contact you ahead of time so the downtime can be planned around and scheduled. The number of visits needed on a yearly basis will be discussed with your account manager and will be scheduled based on your needs.
The preventative check-ups and maintenance are included in one of our Customer Services Labels. Click here to read more about our Service Labels.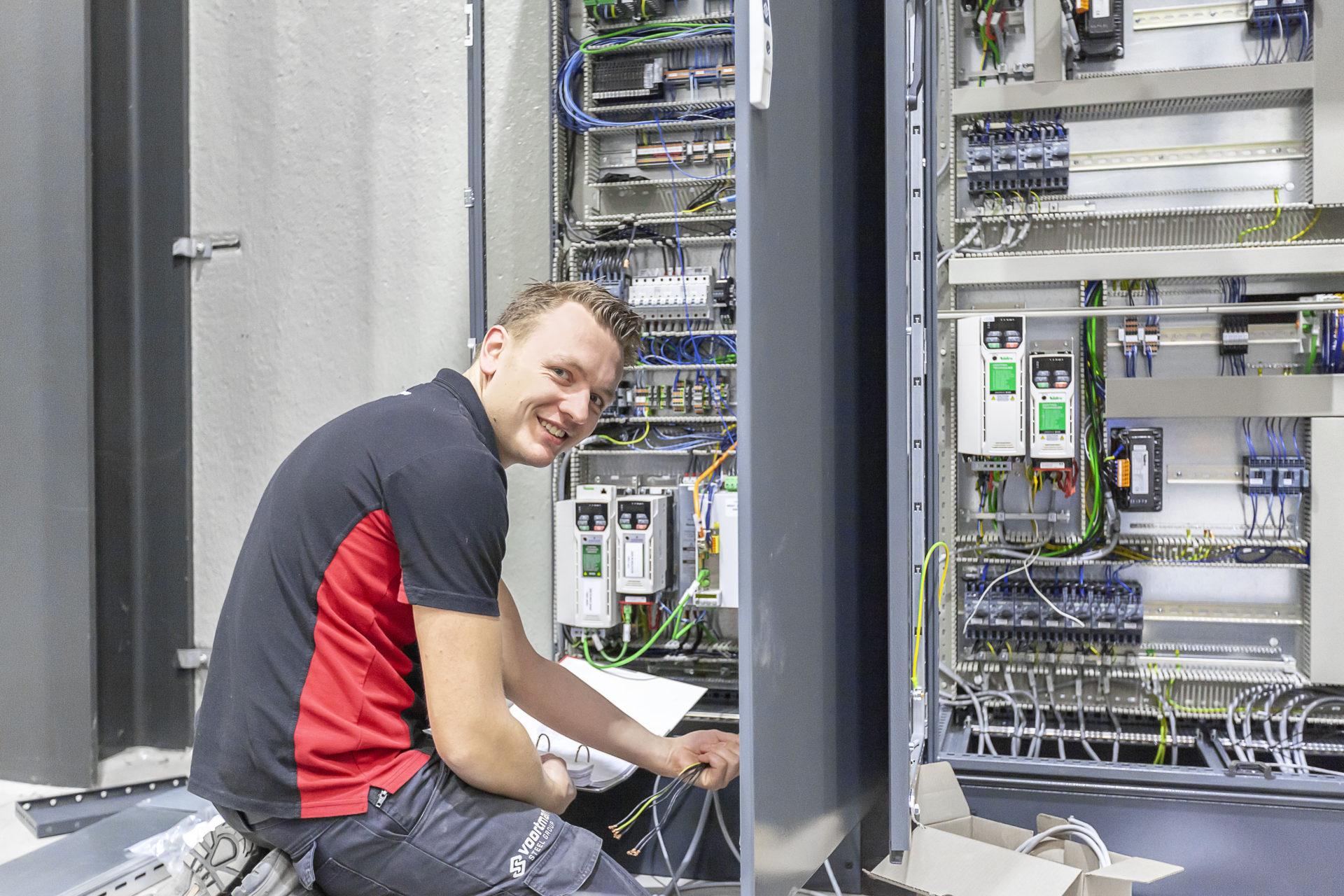 TRAINING
Partner in performance
To get the best out of your Voortman machine, proper understanding of the machine and software and having trained employees, is elementary. That is why we offer comprehensive training sessions for machine operators with the aim of operating the machine as efficiently as possible, covering both theoretical and practical topics. A tailor-made program is created that matches the experience level of machine operators and their availability. We train operators either on site or at the Voortman Experience Center. The advantage of receiving training at the Experience Center is the complete focus of your operators by being in an environment other than your busy production facility.
The operator training consists of three main parts: Software, Application and Operation. In case of a Voortman plate cutting machine, we also offer a separate SigmaNEST training, which is specifically aimed at using SigmaNEST software on plate processing machines.
Training part 1 - Software
In part 1 'Software' of the operator training, the goal is to train your operator to work with the software. Key topics which are being discussed and trained are the structure of VACAM, programming of workpiece geometries and importing and preparing DSTV and DSTV+ files. For plate processing machines, your operator gets a specific SigmaNEST software training focused on the structure of SigmaNEST, the nesting of workpieces and working with and preparing nesting-files for the Voortman plate processing machines.
Training part 2 - Application
In part 2 'Application' of the operator training, the goal is to train your operator to work with the machine and teach them specific characteristics of certain processes like sawing, drilling, cutting or punching. Key topics which are being discussed and trained are the machine design, machine options, safety instructions and technologies on the machine.
Training part 3 - Operation
In part 3 'Operation' of the operator training, the goal is to guide your operator by running production with the new equipment and machinery. Key topics which are being discussed and trained are the working of the infeed and outfeed, buffer management and working with safety zones and systems.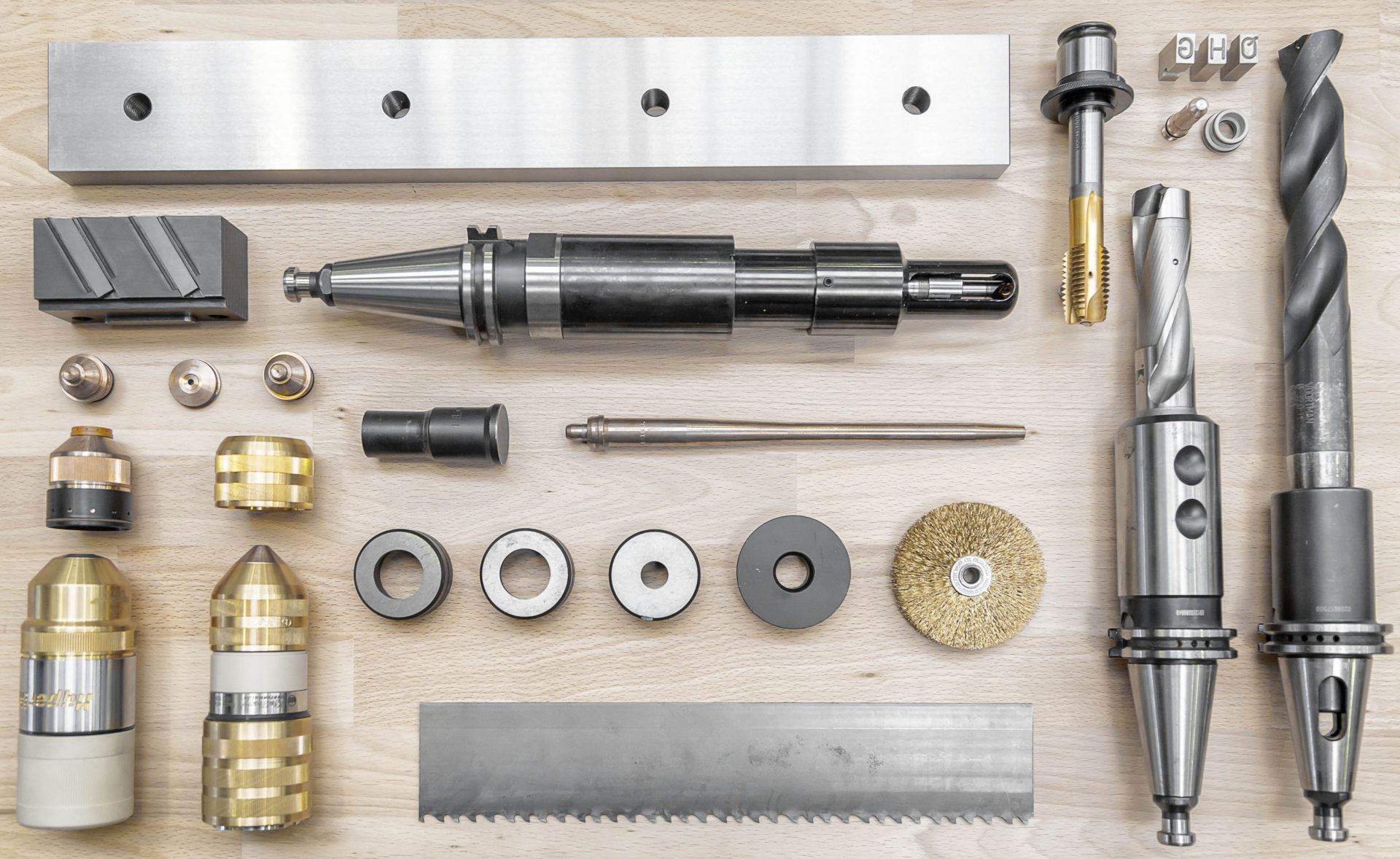 PARTS AND CONSUMABLES
Fast delivery and advice for OEM parts and consumables
To get the best out of your Voortman machine, proper parts and high-quality consumables are essential. Voortman has 3 strategically located warehouses (east, central and west), each with a large stock of high-quality parts and consumables. This enables us to deliver your ordered parts and consumables quickly and efficiently.
VOORTMAN CUSTOMER SERVICE LABELS
Get all the best from Voortman's Customer Services and Parts & Consumables
Increase the level of service and support with one of our Customer Service Labels
Voortman supports its partners all over the world before, during and after delivering a machine. With the Voortman Customer Service Labels we are taking a new step in combining the best of providing services to maintain the machine in the best conditions and providing parts & consumables to produce on the machine(s) we supply. By adding a Voortman Customer Service Label you will improve the quality and longevity of your machine as well as its results.