CORE BUSINESS:
LOCATION:
Founded:
Voortman Machines:
STEEL FABRICATION
Northern macedonia
1982
V600 | V310
RICHARD LIEVERST

|

Owner
"With a Voortman machine you can be sure of quality"
"When you buy a Voortman, you know for sure that it is good," is the opinion of Richard Lieverst, owner-manager of the North Macedonian steel construction company Steel Con. The Dutch entrepreneur also has nothing but praise for Voortman's service: "If there is a problem, I only have to call and it is solved. New parts are sent immediately. With other suppliers, I often have to make six or seven phone calls before they take action. The fast service in combination with the quality of the machines is what makes Voortman stand out."
The origin of Steel Con lies in the Netherlands, at Gerliko. Founded on 1 October 1982 by the then 18 years old Richard Lieverst and his eldest brother. The company specializes in reinforcing steel for small-scale application in the construction industry.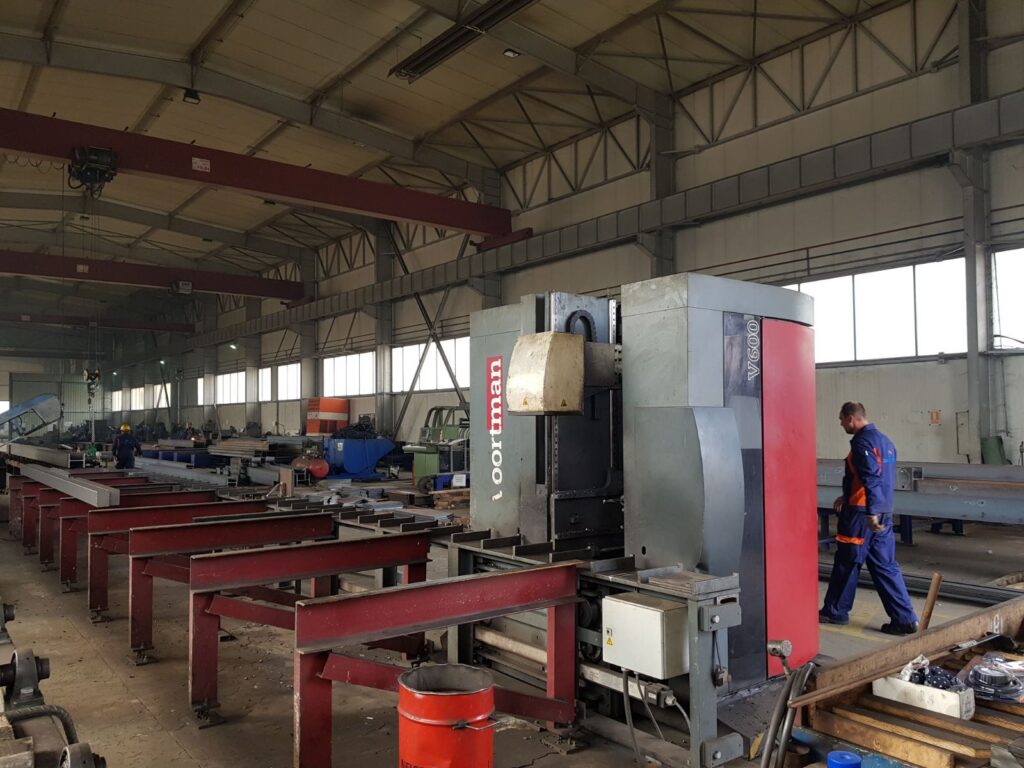 From steel construction to reinforcement steel and back again

The Lieverst family intends to transform Steel Con, located in Mlado Nagoricane near the city of Kumanovo (some 40 kilometres north of the capital Skopje), from a steel construction company into a company specialized in reinforcing steel with the help of Dutch government support (PSI project). As the company was barely able to get a foothold in the area of reinforcing steel in northern Macedonia, Lieverst decided in 2014 to focus entirely on steel construction with Steel Con.
Gerliko is now 100% owner of Steel Con and Richard Lieverst manages to free himself up to manage Steel Con personally.

And with success: "We have a very healthy company that also makes money. We export a lot to the Netherlands, Belgium and Germany, but also serve the local market, in Macedonia, Serbia, Bulgaria and Greece."

Voortman has been able to benefit from the increasing growth, delivering a brand new V600 and V310 to the company, and is also well represented in the company's workshop with a number of existing machines.
Quality and service are the deciding factors
A not insignificant part of Steel Con's success is largely due to Voortman's machines. "There have always been many Voortman machines here," Richard Lieverst continues. "Most of the machines are used machines, but still perform very well. For example, we still have a V600 from 2008. We perform almost all the work on it. We also have machines from competitors, but the quality of these machines is lower and so is the service of the manufacturer. With a Voortman machine, you are assured of quality. Even on the market for used machines, Voortman machines are high rated. That explains the quality of the machine. When we went looking for a back-up for the existing V600, we initially looked for a used machine. Because the price difference with a new V600 could be easily bridged with the necessary subsidy, we eventually opted for a new machine."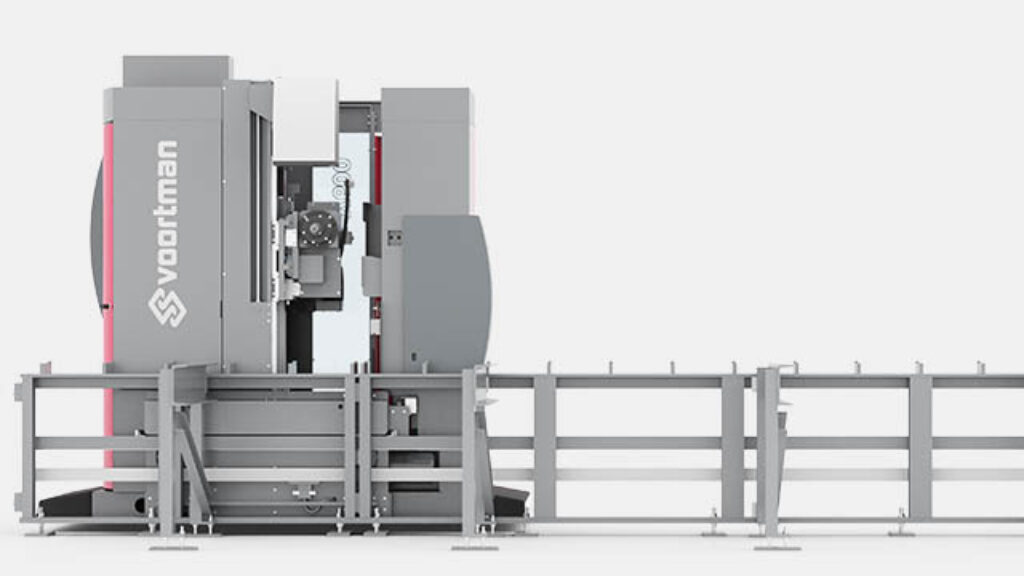 Further expansion
The V600 is the heart of Steel Con's activities. Richard Lieverst: "We are growing and we want to expand further. Now we have access to 2 production halls with a combined area of 5380 m2. We have not yet fully utilized that space, but with the current growth, we are getting close to it. In the background, we have been working for 10 years on the purchase of another 20,000 m2 of land. If we can manage that, we can fulfil many more wishes." Richard Lieverst is referring to, among other things, a painting machine that he would like to purchase. Also a Voortman, of course.
Live remote demo
A wish that has now been fulfilled is the purchase of a new V310. Lieverst drove to Rijssen a couple of times to see the machine at work in the Voortman Experience Center: "We want a back-up of every machine we have, because we want to increase our production and we want to be sure that we can continue if an unexpected downtime of our machines occur. As I don't have much of an understanding of it myself, we opted for a live remote demo so that our technical guy in North Macedonia could watch remotely. The way the whole process was visualized, zooming in on details, was very convincing. Our home front was also immediately convinced."