New business challenges require a machine that offers new possibilities, new features. Discover new horizons and expand your business goals with our new V310. A machine that provides drilling, cutting, marking, tapping and milling in one run and on one single station. Its versatility alone makes this machine an excellent investment. But there is so much more new to our new V310. Let's take a closer look.
Complete plate processing
No matter what types of plate processing you would like to perform, with the V310 it is all possible. Without limitations, fully automated and even unmanned. The V310 allows you to process any product you need in practically any kind of shape. For example, milling small or large slotted holes where cutting is not an option or a variety of shapes with a variation in milling depths. That all makes the V310 the ultimate and most complete plate processing machine.

Each ready-made product from the V310 is linked to 3 of our most important goals:
Increased quality and capability
Strong degree of automation with process intelligence
Significant reduction of production costs due to manual errors
Next level in plate processing
Are you looking for an all-round plate processing machine? Then, the V310 will certainly meet your expectations. But there's so much more to it. For instance, by performing all steps of the production process on one single station, you simplify the production process, reduce the number of logistics operations and thus save a great deal of money. Add to that the many innovative functions of the V310 and we can speak of the next level in plate processing.
Unmanned running
When it comes to shifting expectations, Extended unmanned running of the machine is probably one the most eye-catching opportunities on the V310. A dashboard shows your operator when he needs to be at the machine for manual intervention. When your operator does not need to be at the machine, he can work in other areas in the workshop. Or in other words; adding value where it is most needed at specific moments.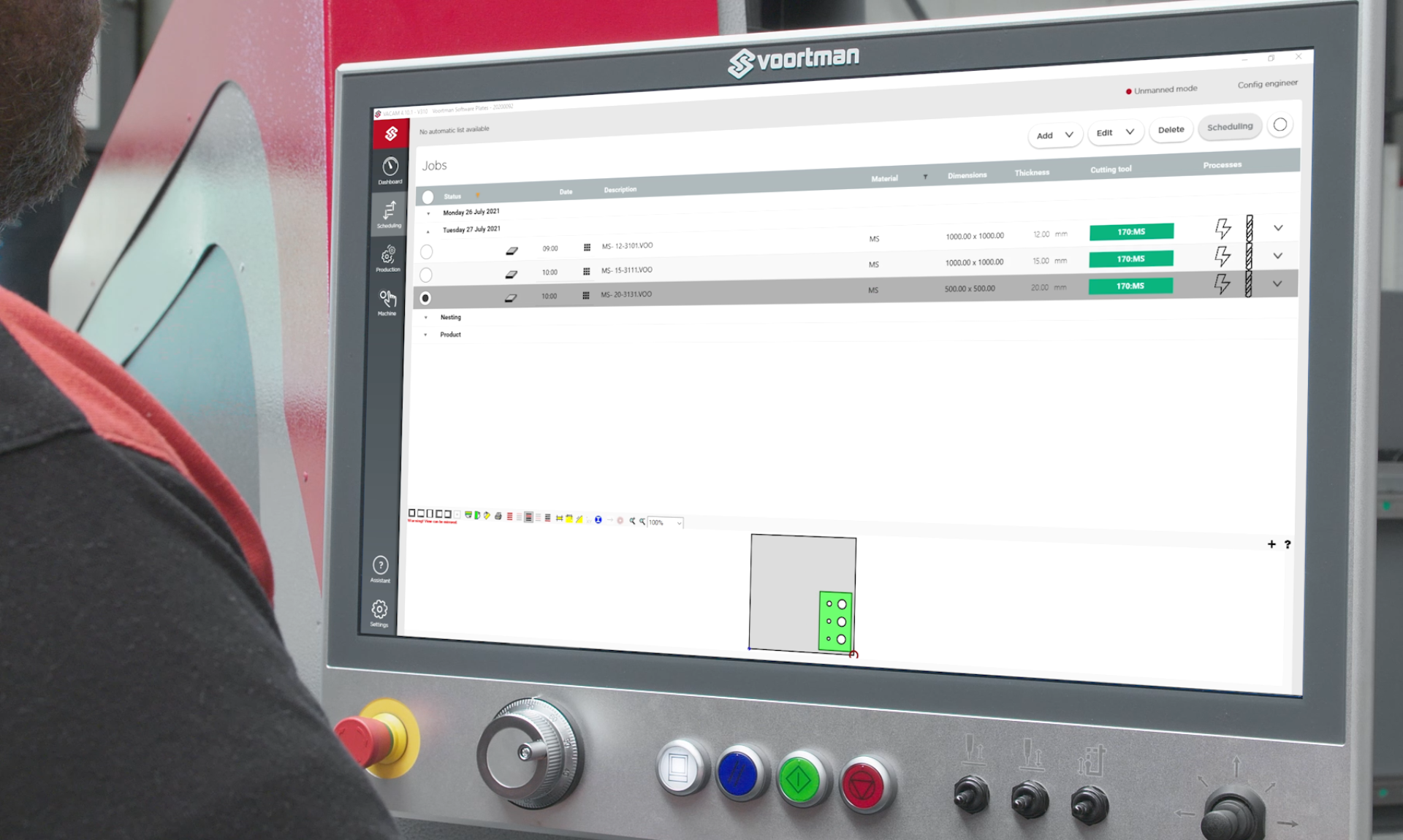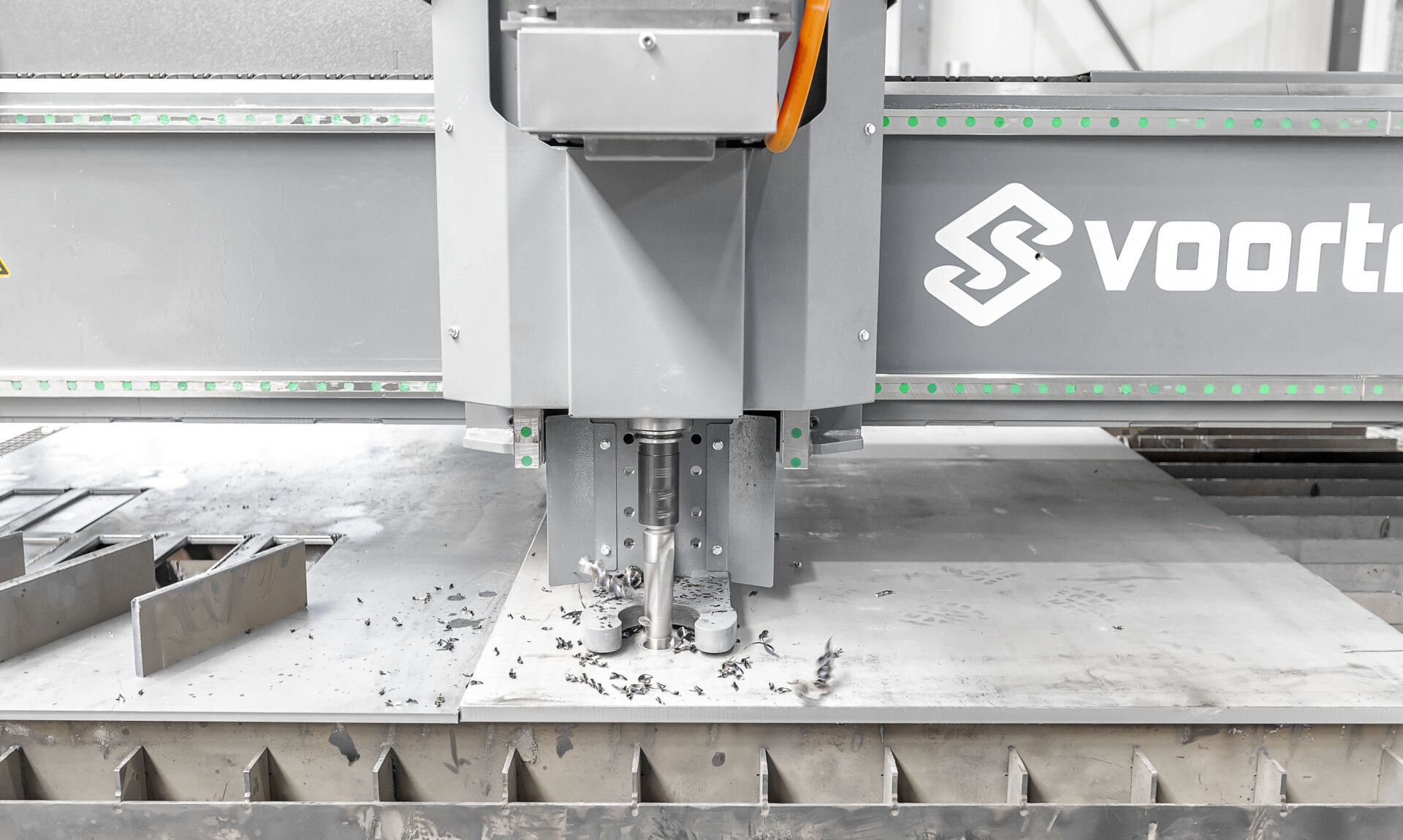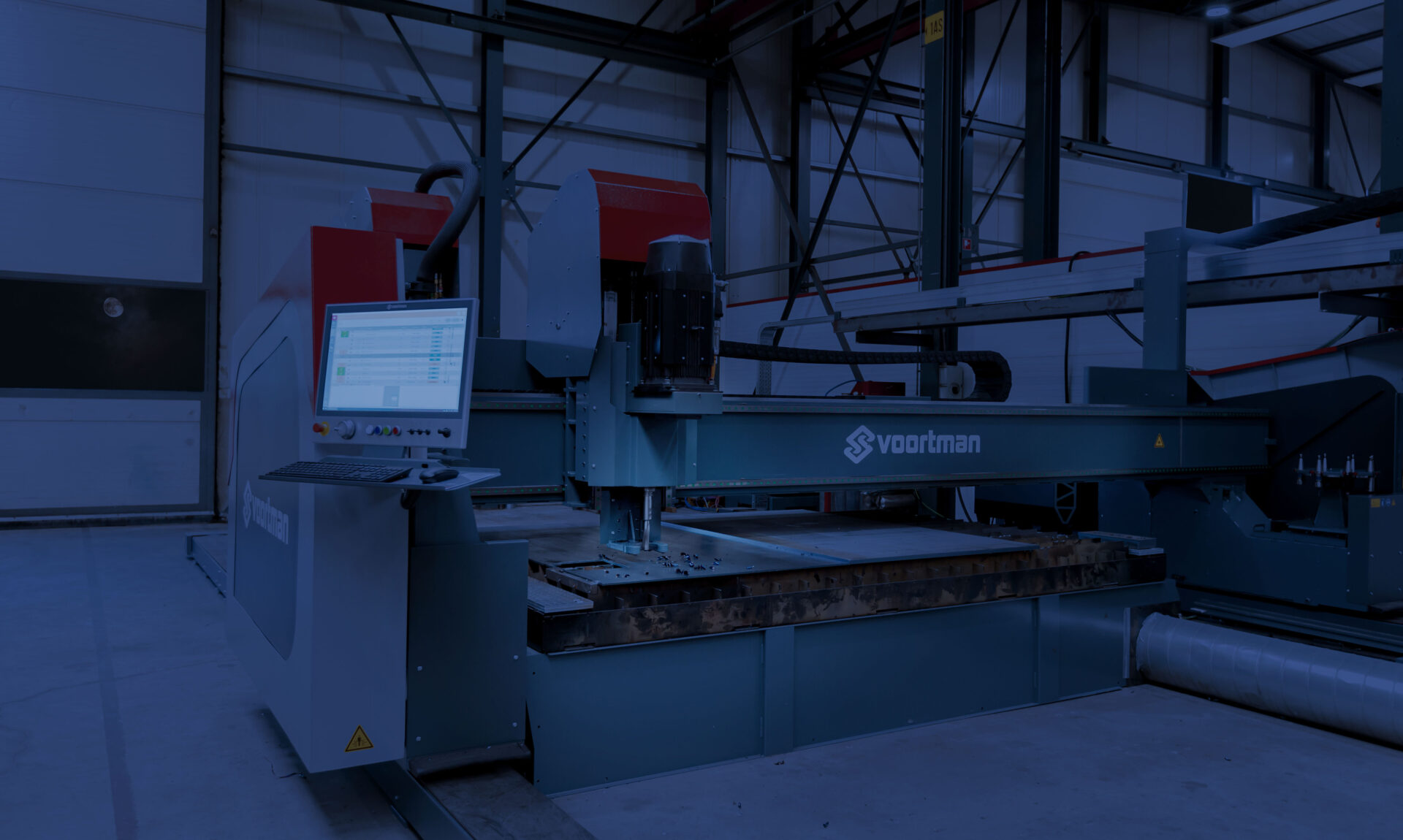 Optimize your entire production process
Multi-processing, increased operator interaction, lots of built-in intelligence. That, and many more new features and benefits of the V310, will help you optimize your entire production process and reach maximum flexibility and efficiency.