Voortman Experience Center
Discover the Voortman Experience Center, a newly built facility in which the showroom of Voortman Steel Machinery is combined with a high-tech academy for engineers and machine operators, both internally and externally. It also offers the possibility to experience machine demonstrations and organize events for (potential) buyers, suppliers, branch organizations and other interested parties.
Machine demonstrations
The hypermodern Voortman Experience Center is the perfect location for machine demos. Multiple Voortman machines are up and running in the showroom, ready to show you their capabilities during demonstrations. Custom demonstrations are given as well, to show you that your specific product can be produced on the Voortman machines.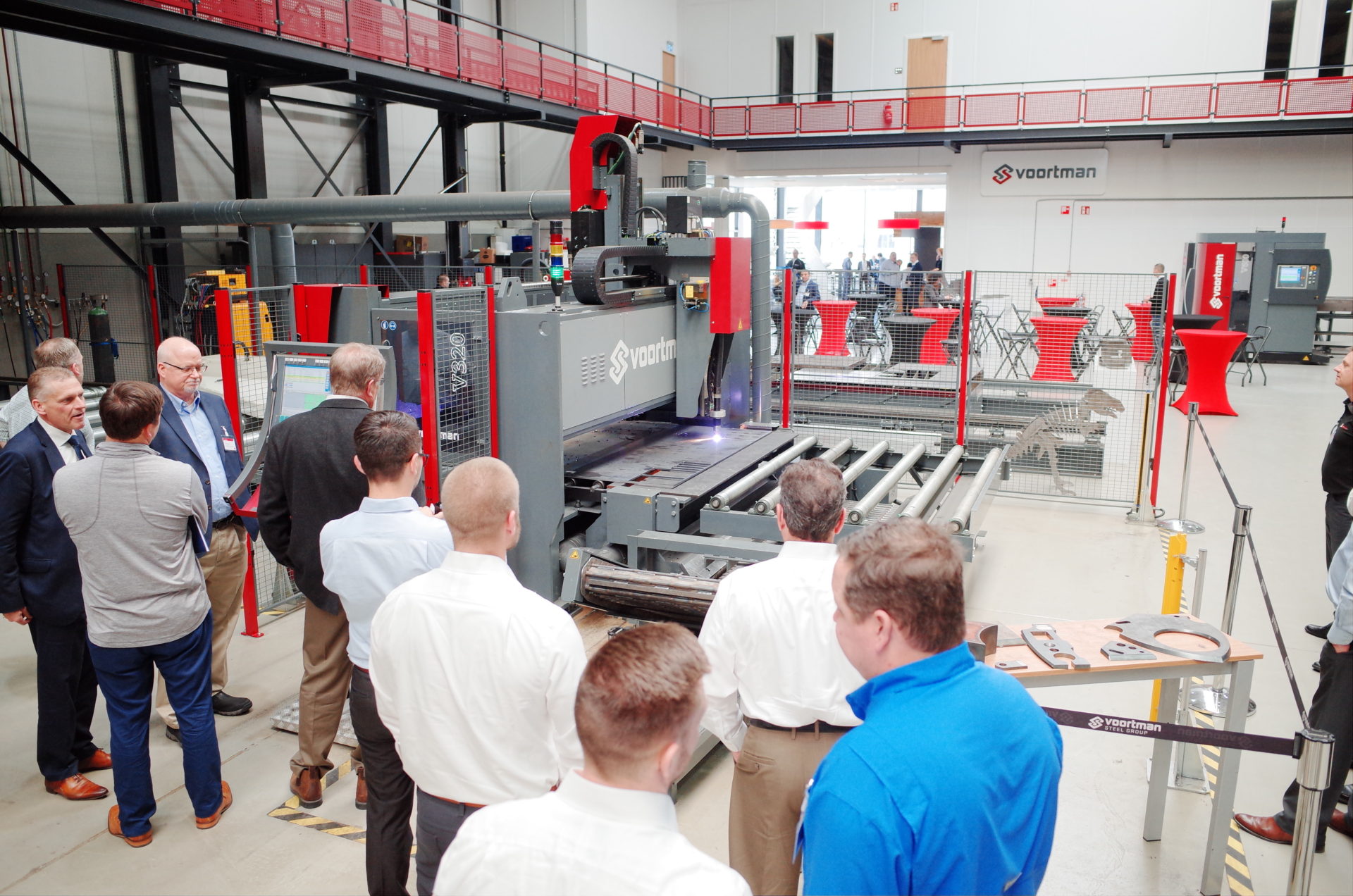 Get the full experience
Voortman Tour
For an optimal and full experience, we would like to introduce you to all companies within the Voortman Steel Group during our Voortman Tour in Rijssen, The Netherlands. We will welcome you in our Voortman Experience Center where you can experience our showroom. Then we walk to our steel construction company Voortman Steel Construction, our cutting production facility Voortman Parts and of course our production hall where our machines are produced.