Revolutionizing Pressure Vessel Manufacturing
By investing in a high-end pipe cutting machine
"The technology from the pipe processing machine adapts perfectly to our custom engineering with its small lot sizes and constantly changing projects."
Location:
Founded:
Annual output:
Germany
1939
7000 vessels
ULRICH BLASCHKE

|

CEO
"The technology from the pipe processing machine adapts perfectly to our custom engineering with its small lot sizes and constantly changing projects."
DRIVING INNOVATIONS IN PRESSURE VESSEL MANUFACTURING
Based in Siegerland, Germany, Eferest GmbH is a globally recognized manufacturer of pressure vessels. With a specialization in the production of series and customized pressure vessels, they cater to the pneumatic, surface treatment, and hydraulic industries, including on- and offshore applications where large loads have to be lifted in the shortest times. Ulrich Blaschke, the company's CEO, highlights their commitment to quality and efficiency, emphasizing their focus on modernization and process optimization since 2004.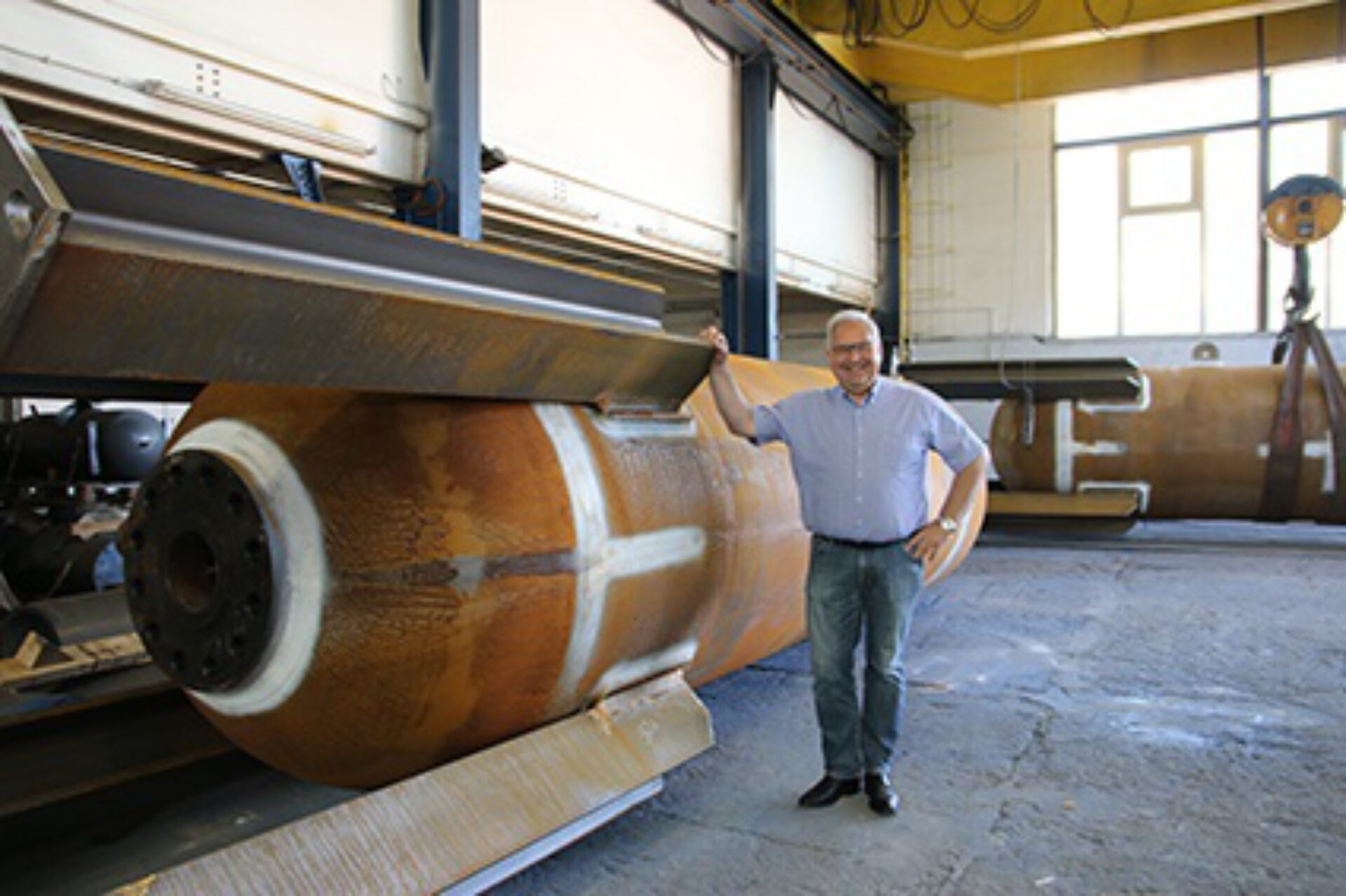 7.000 PRESSURE VESSELS PER YEAR
Having originated in 1939, Eferest GmbH has evolved under the leadership of Ulrich Blaschke, who took over in 1993. They have become experts in constructing custom and high-pressure vessels, as well as pipe systems. Eferest specializes in the construction of pressurized conveyor vessels (6 to 10,000 liters) and high-pressure vessels (100 to 3,000 liters with pressures from 210 to 350 bar) in series, and they can construct vessels up to 30,000 liters upon request. Their standard range of pressure vessels are offered in sizes from 50 to 10,000 liters with pressure ratings of 11 and 16 bar. Each year, they manufacture around 7,000 vessels across two production facilities.

MACHINES TECHNOLOGY ADAPTING PERFECTLY
The company invested in a MO Classic pipe cutting machine. Ulrich Blaschke praises the compatibility of the machines technology with Eferest's custom engineering requirements, particularly when dealing with small batch sizes and constantly changing projects. While robotic equipment is commonly used in series production with wall thicknesses of up to 15 mm (5/8"), the machines technology seamlessly adapts to Eferest's needs, which involve processing steel pipes with wall thicknesses up to 130 mm (5 1/8"). Eferest utilizes pipes up to 2,100 mm (80") in diameter and 6,000 mm (20 ft.) in length, along with matching ends, to manufacture high-quality pressure vessels weighing up to 40 metric tons per unit.
SIMPLE PROGRAMMING MAKES THE DIFFERENCE
The Voortman MO Classic pipe cutting machine, plays a vital role in Eferest's operations. According to Ulrich Blaschke: "We use the machine for cutting to length, beveling, and cutouts". The machine's robust frame and precise torch guidance guarantee accurate cutting results. Additionally, it features a marking head that interacts with the machine's measuring system. This head is responsible for applying lettering, markings, and assembly identifiers for subsequent welding of connection pieces.
"Thanks to the extensive software library, the operator can simply and reliably program the machine at the screen on site," Blaschke explains. "This was one of the decisive selling points" In addition, the machine can also be equipped with extensive CAM software.