We are proud to announce the new Voortman V303 compact plate cutting machine! It optimizes the connection and interaction between the machine and your workshop and takes the next step in automating bevel cutting. How? Read more below!
MORE FEEDBACK AND INTERACTION
Connect your machine with your workshop
Burdening your machine operators with technical challenges, uncertainties and unnecessary paperwork at the machine, belongs to the past! Due to some ground-breaking features such as VACAM Dashboard, VACAM Job Scheduler, VACAM Buffer overview and a large 24" touch panel, you get as much feedback and information as possible to interact with the machine and the environment. Using the new buffer management, the V303 can even cut plate after plate without the intervention of an operator. Herewith, you can appoint your operators as managers, since their main task will shift from operating the machine to loading & unloading and managing the entire workshop. The result? Maximum up-time and efficiency.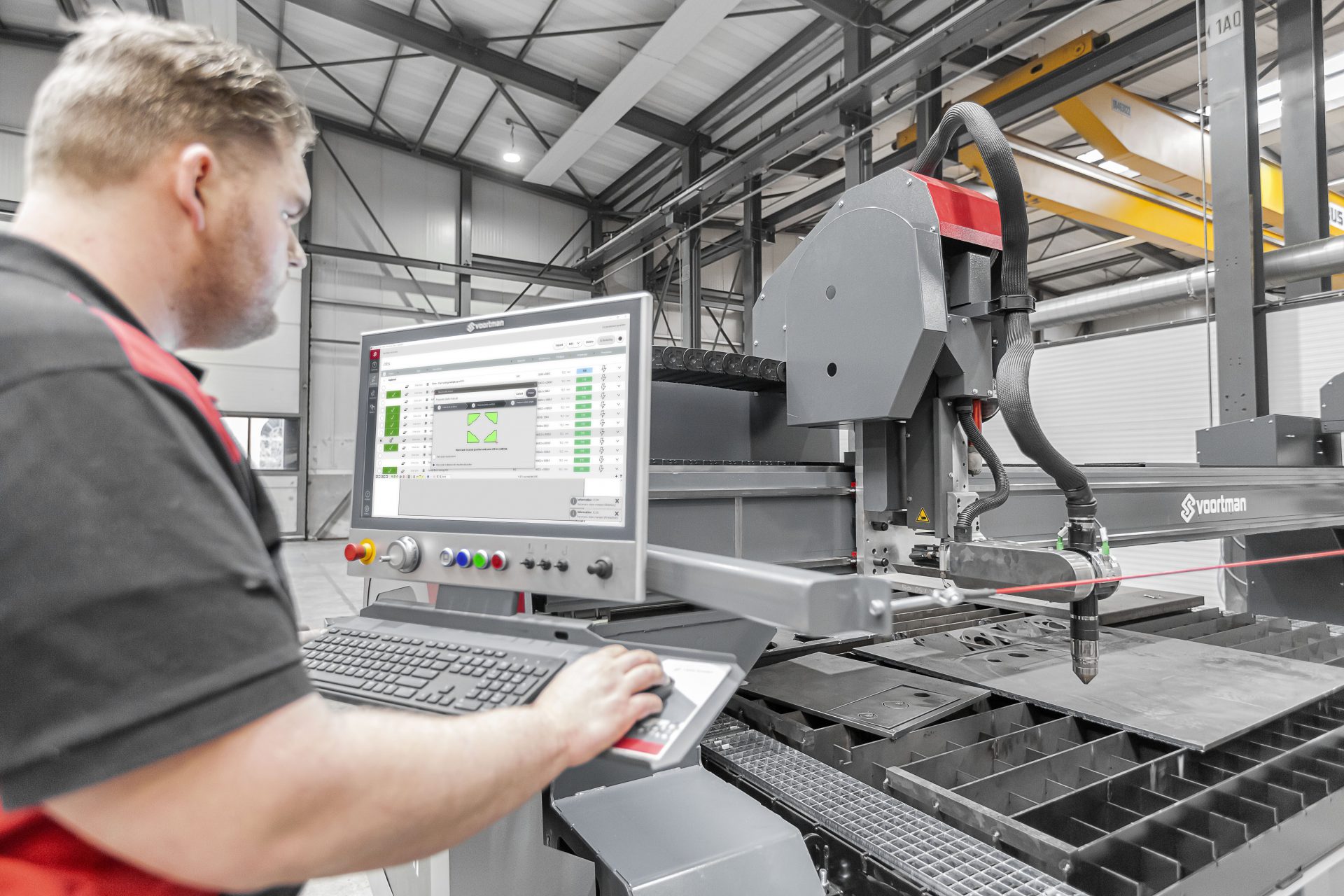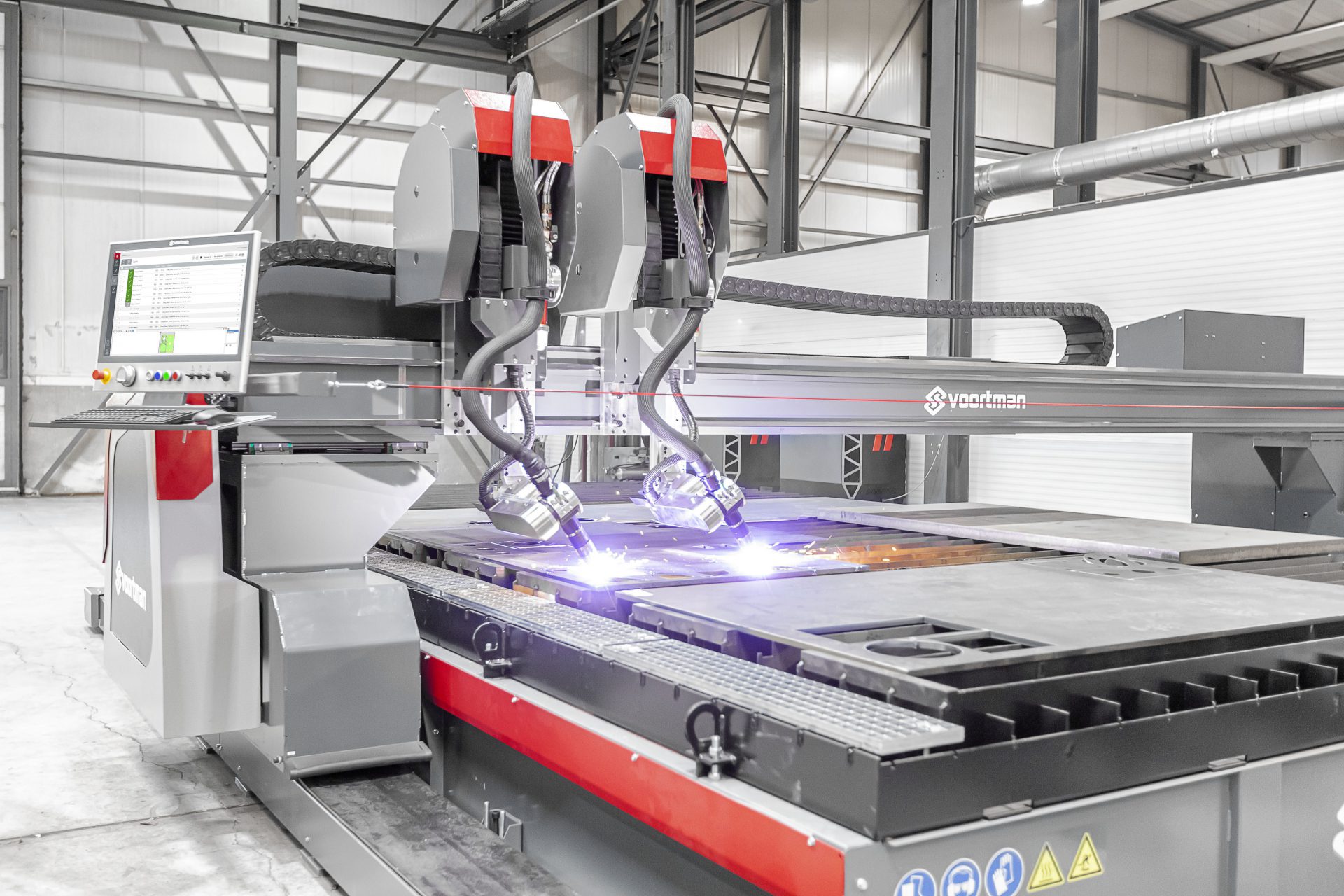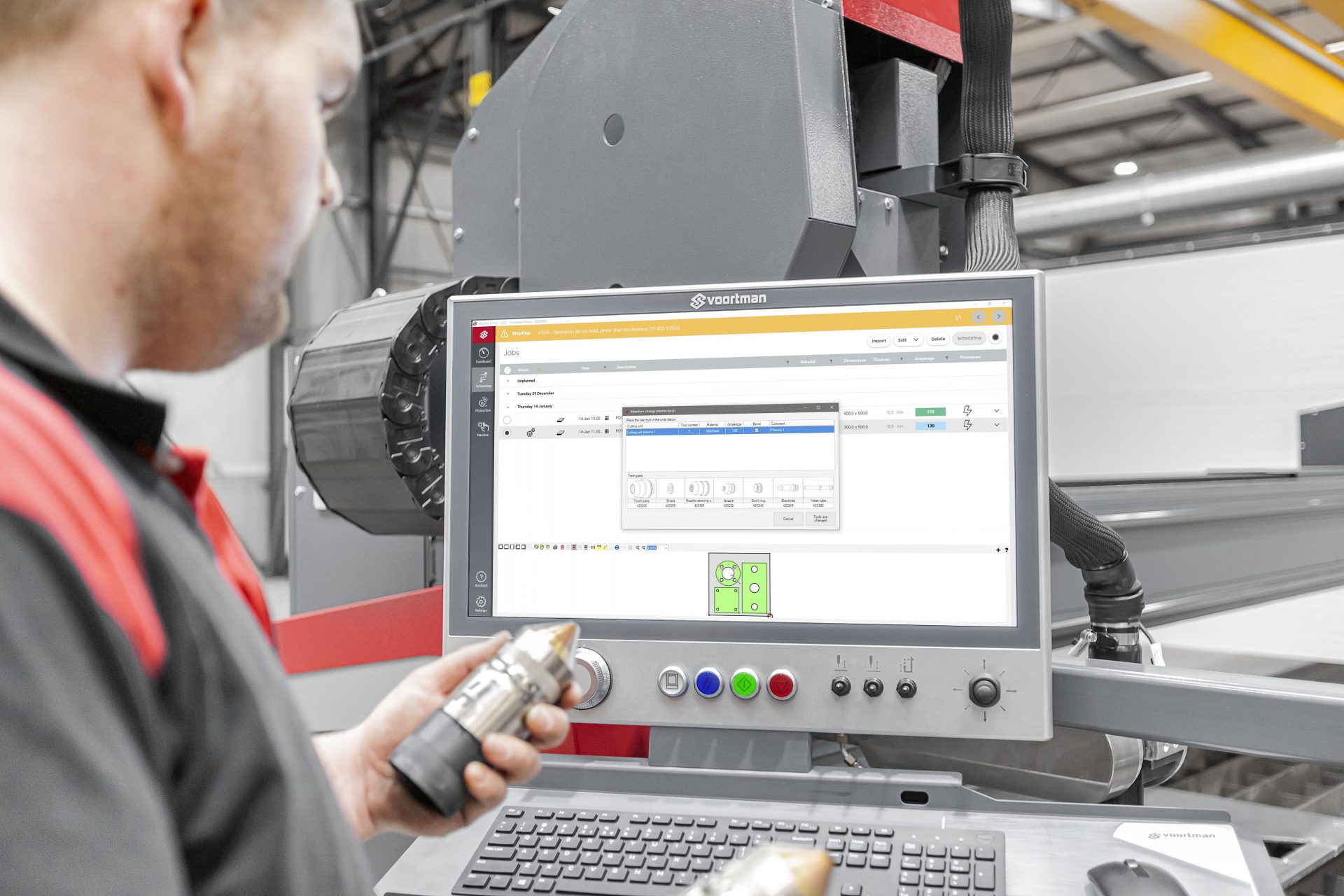 THE HIGHEST POSSIBLE QUALITY GUARANTEED
Without manual intervention
The V303 is able to cut the highest possible quality products without manual intervention. With the new 'Xtensive Bevel Cutting technology', even the cutting of complex bevels is fully automated and manual corrections are no longer required. Combined with our Dross Inhibitor, for minimizing slag during piercing, TrueVolt corrections and Xtensive Hole Technology, the V303 is able to cut the most complex products fully automatically. Driven by experience and innovation.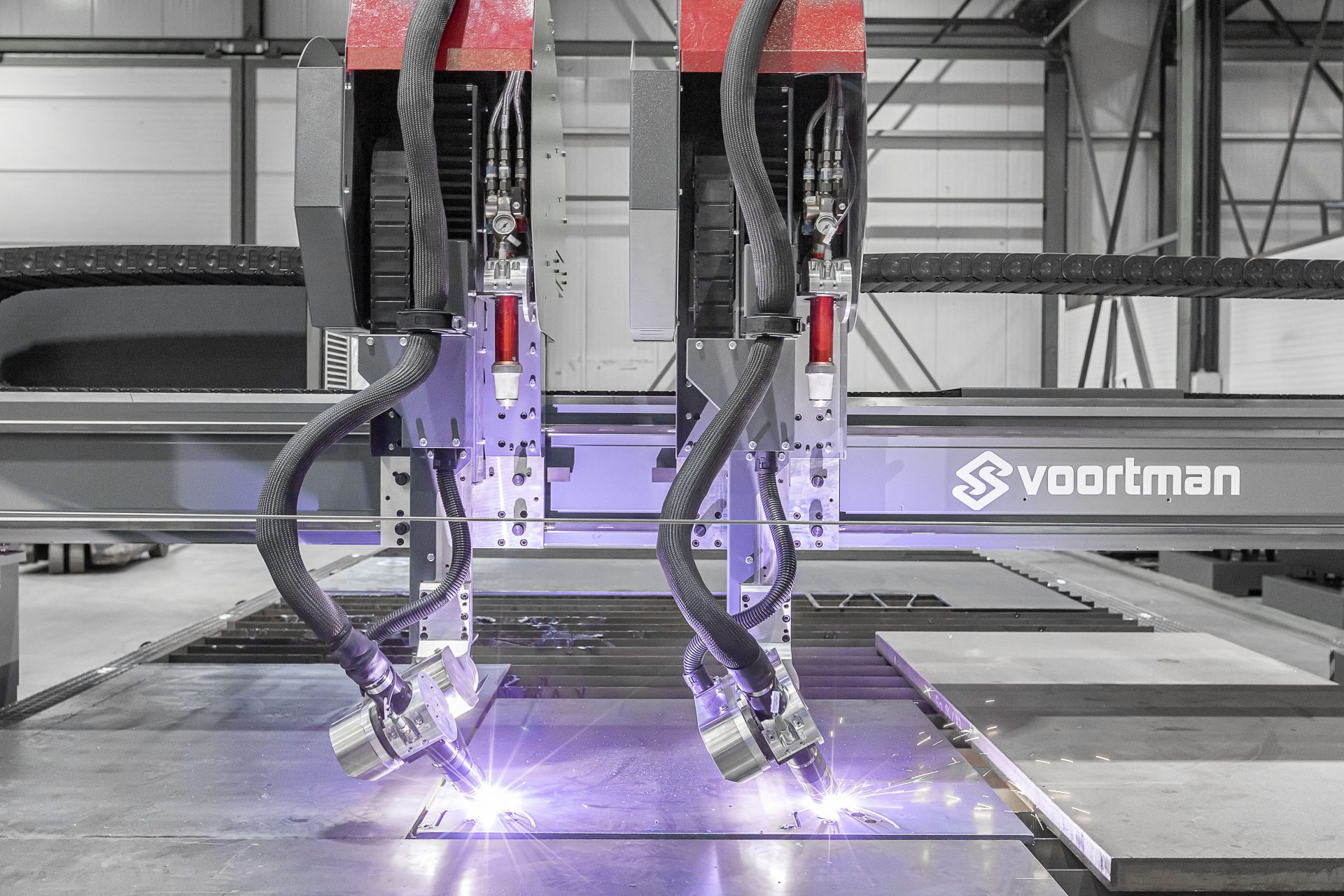 Manual actions required?
We make things easy!
Of course, there are still times when your shop floor managers notice that they have to perform manual operations on or around the machine. In that case, let's make it as easy as possible for them. Think of easy loading and unloading due to the low machine X-rail, easy cleaning of the cutting table due to Voortman's in-house developed cutting table and much more.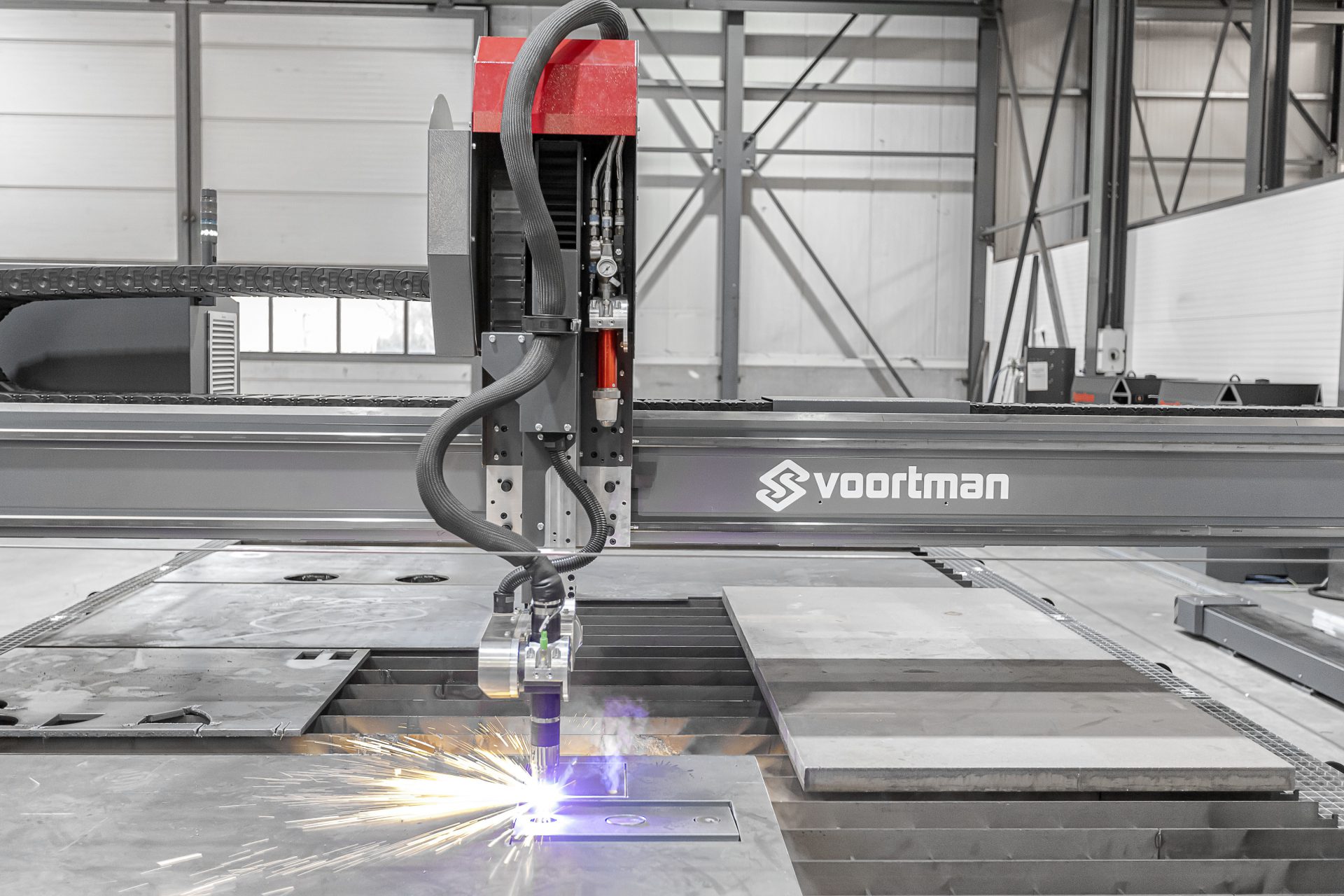 MAXIMUM UP-TIME AND CAPACITY
You are in full control
This machine enables you to support and streamline manual operations as well as possible. You will experience the shortest possible downtime with little or no influences on the cutting process and product quality due to features such as Voortman's fastest height control, Instant Cut Technology and more. Our customer service experts are at your disposal 24 hours a day and we also offer many options to prevent possible downtime.