Meet EVI
She tells, provides insight and informs. When the machine is on, off, running or waiting. EVI always stays in touch. She keeps up with you and monitors production. Through the EVI app on your mobile phone, tablet or if you are logged in to the EVI webpage on your laptop. The connection is very accessible. If the machine is off or not running properly, you will be immediately notified on your device. It is like an instant message service. EVI keeps a close eye on the machine. Why? To increase the machine's output. To prevent downtime. To improve production time. To avoid the need for the operator to constantly stay with the machine. EVI is software.




REDUCES DOWNTIME
OF YOUR MACHINES

PROVIDES INSIGHT INTO
YOUR PRODUCTION OUTPUT

PROVIDES INSIGHT INTO
MACHINE PRODUCTIVITY HISTORY

HELPS DETERMINE WHY
THERE WAS DOWNTIME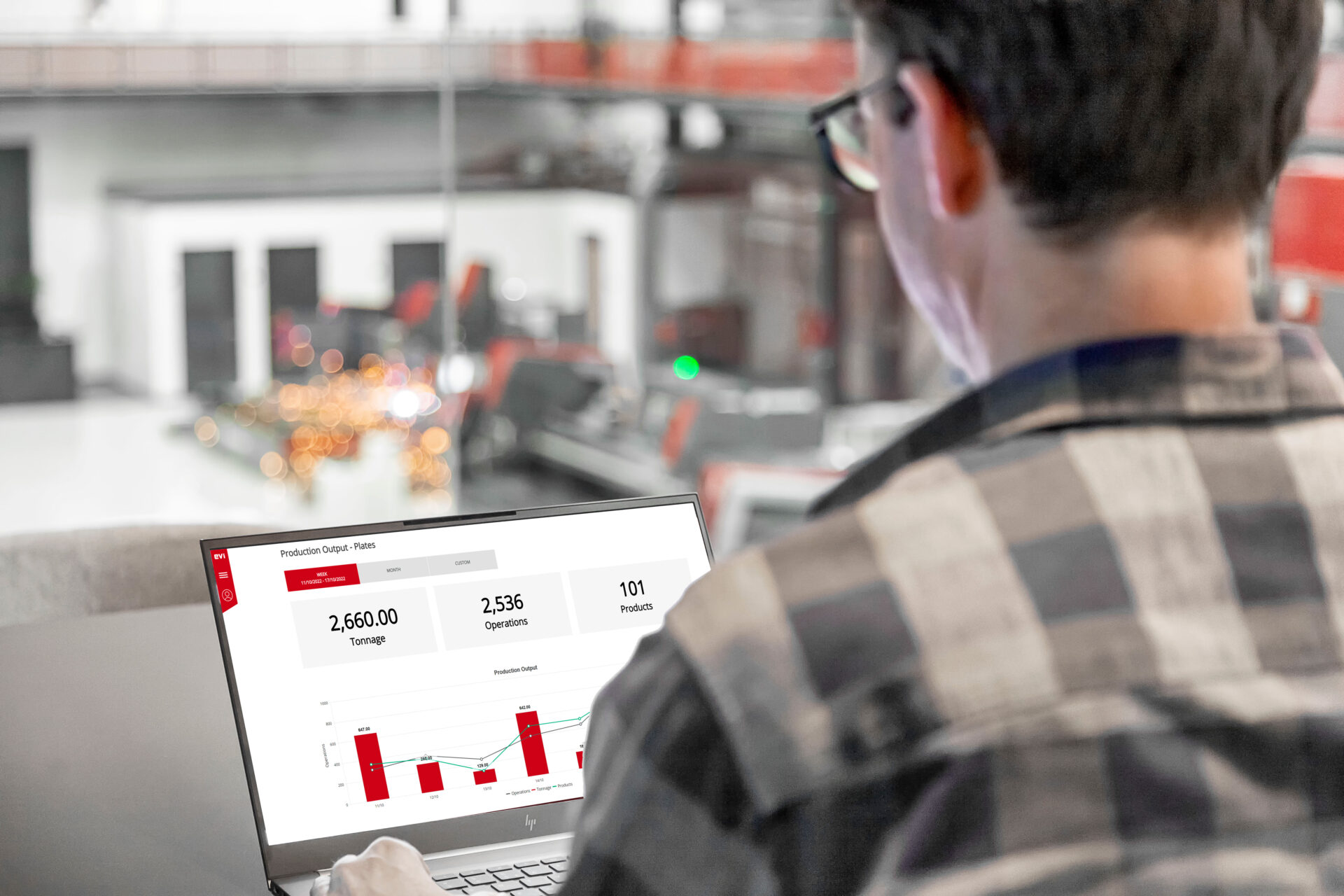 EVI prevents downtime

EVI sees when a machine stops running. Immediately the notification about it is triggered. Your mobile phone bleeps, vibrates, your tablet lights up and the dashboard is informed via the EVI app. The operator instantly knows wherever he is working, when a machine has stopped running.
EVI gives the production manager insight into what the problem is. Data is analyzed and downtime is investigated. What was the cause? What is going on? Information is collected automatically, and you can view it at any time. By day, week or month. Anywhere in the world. EVI tracks it for you to prevent downtime in the future.

EVI helps improve production time.
EVI empowers operators

EVI supports unmanned production. Your operators do not have to stay near the machines. Other work can be done in the meantime. Efficient work is the starting point. The machine is running. Constantly looking at the dashboard is not necessary for the operators. Especially now that they have EVI watching them.
The operator only goes to the machine when he receives notification that it is stopped. Your same number of operators can now take care of multiple machines.

EVI thinks along with you.