SIGMATUBE
Quite a peace of mind. A software package that thinks with you when it comes to tubes. SigmaTUBE is a complete 3D design and nesting program that allows tubes to be cut to size. Visualizes where to cut, ideally. The software automatically checks what can or cannot be made and gives feedback in color. Green if it is feasible, purple if something still needs to be marked and blue if it is not feasible. Know immediately what to do. No more measuring with a tape measure, the software does that for you, completely user-friendly.
No more manual tube cutting. Your future.
SIGMATUBE IS OFFERED IN COMBINATION WITH VOORTMAN MACHINES
VOORTMAN MACHINES THAT WORK WITH SIGMATUBE
FLEXIBLE IMPORTING AND PROGRAMMING
You are unburdened. Or, in other words, the operator can immediately put together a digital nesting to cut the pipe. Minimal preparation is required. That has already been done by the engineer and the work planner. The engineer draws the product or construction. The file is imported into SigmaTUBE. It has become a ready drawn cutting product. Made visual. The pipe can be seen in 3D. No time spent on programming. Faster switching. The work planner gets the STEP-file from the engineer.
All (3D) information that one needs to know to produce is in the STEP-file. From the STEP-file one programs in SigmaTUBE. The standard functions always give the operator a handhold. Weld preparations, contours and markings can be assessed in advance. All information is available. Just specify the numbers per product and SigmaTUBE will take care of the most optimal nesting. That is the starting point.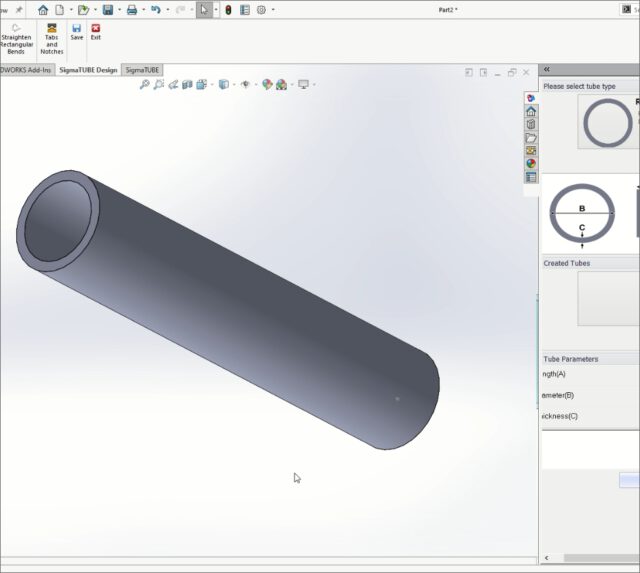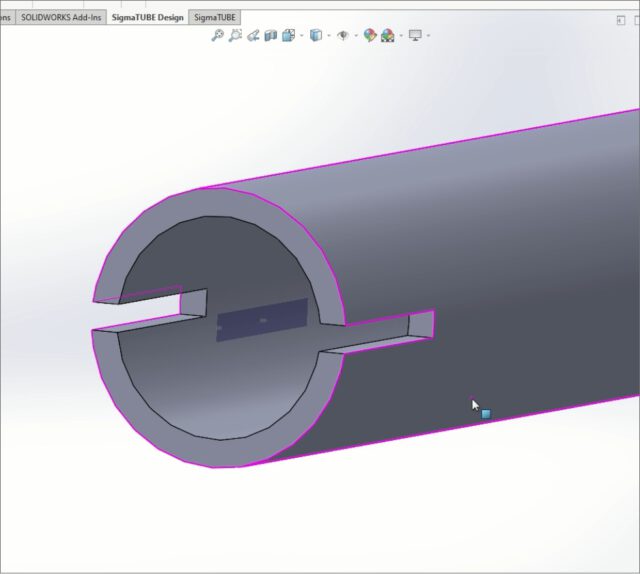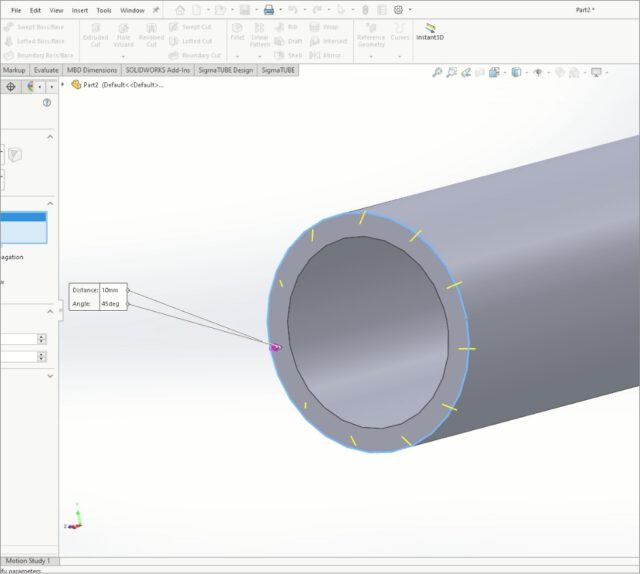 SIGMATUBE WORKS WITH; SOLIDWORKS, INVENTOR, PROENGINEER, CATIA.
Do you have specific questions about your software? Feel free to contact us!
Creating peace of mind. Seeing what's going well and what's not, before you definitively start nesting. A check in 3D. Ready for production. You see a simulation of how the pipe is laid out with products. Immediate correction is possible in order not to waste anything. A simulation of the pipe, what can or cannot be done gives optimal insight to minimize waste.
A 3D model which is created and becomes reality. Of course, you can print a report of the nesting. Information about the expected cutting time, planning, which products, sorting and the correct pipe length provides an overview. The operator places the correct pipe in the clamping of the pipe cutting unit. He selects the right nesting. One push of a button and your toolpath is ready. It's so easy.