Testimonial
Voit Stefan GmbH
Location:
Core business:
Tons per year:
Employees:
Founded:
Waidhaus, Germany
Steel fabrication
3.000
21
2002
STEFAN VOIT

|
"I will certainly recommend Voortman and consider further investment. I look forward to a good collaboration.".
Better performance, same workforce
In 2010, the production capacity at Voit Stefan GmbH was 2.480 tonnes of steel. In order to achieve 3.000 tonnes of steel in 2011, a Voortman V613 drilling system, with a rotating drilling unit and feeder truck for high throughput with products of short lengths, was purchased. The VB1050 band sawing machine is placed in a back-2-back position with this V613 drilling system, to guarantee a fast and efficient drilling and sawing process, yet with the same workforce size. In addition, Voit Stefan invested in two components for the V3100 stock system for the storage of long materials. Voit completed his set of machines with the V70 numbering unit with 60 characters, used to number plates and angle steel. The marks, which are imprinted onto material using the V70, are clean and can easily be read, even after galvanization.
Why Voortman?
In reply to our question to Mr. Stefan Voit asking why he chose Voortman machines, he explained: "The workmanship and entire range of machines made that I was well served by Voortman. Given that we'll be obtaining another drilling and cutting machine within the next few years, and here too Voortman is well established, I decided to go for Voortman. What's more, I was very happy with their salesman as he talked it all through together with us and recommended the machines that were right for our company. I liked the management of their Rijssen plant; it was possible to view both the manufacturing of the machine and its deployment in practice. Installation by the assembly and adjustment team was excellent. They're all very professional and friendly! We hope the machines will run just as smoothly as our business relationship has up till now. If so, I'll certainly recommend Voortman and consider further investment. I look forward to a good collaboration!"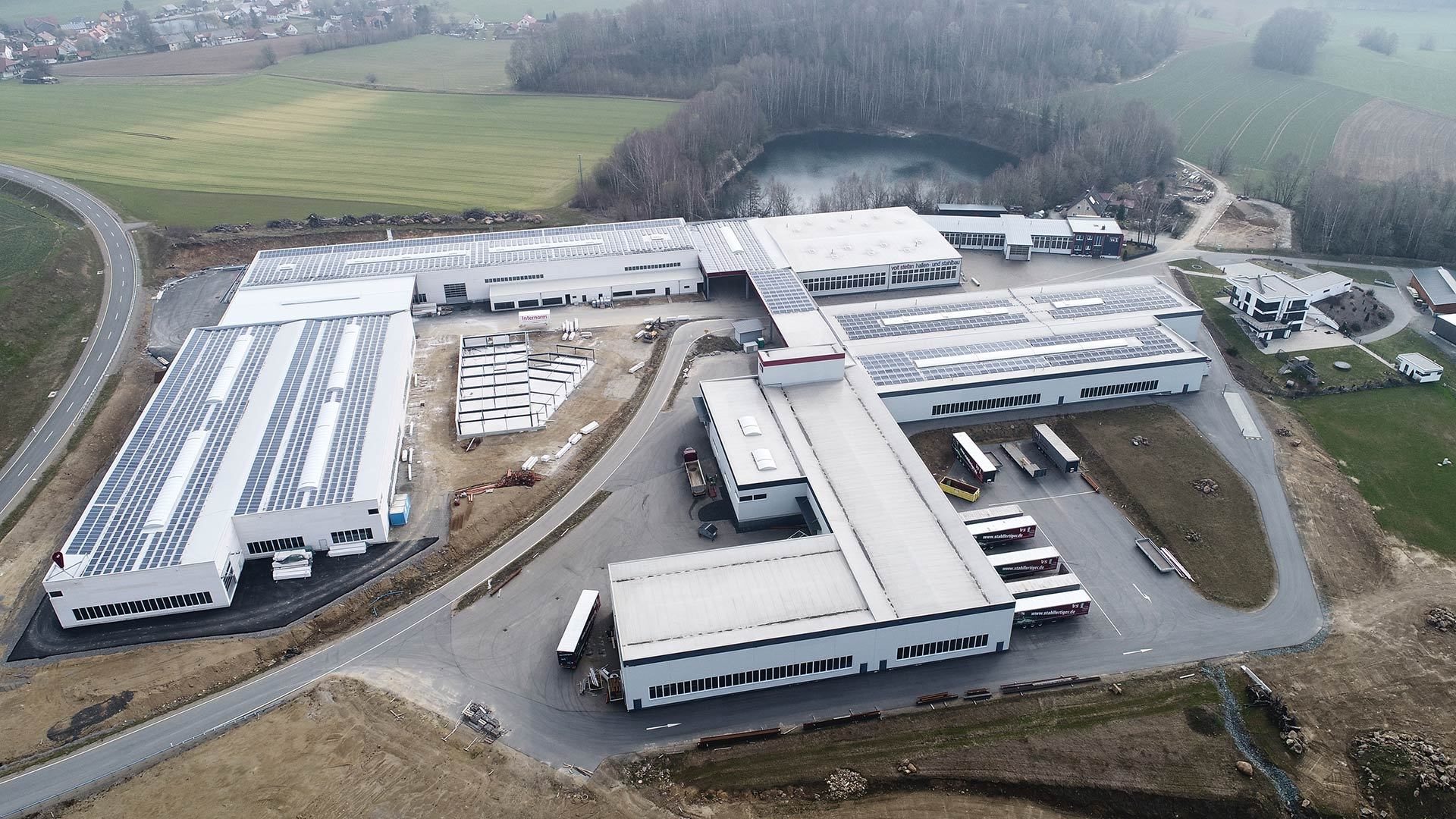 About Voit Stefan GmbH
Voit Stefan GmbH is a steel construction company, operating in Bavaria's Waidhaus market since 2002. On its completion in late 2011, the company will have a production facility over 5.500 m2 with a very up-to-date set of machines. At the present time, Voit employs 21 people, of whom only two are not engaged on production work. Having started out as a small metal-basher, the company now distributes its products in many European countries, and around the world too. Its reference list now includes over 650 sheds, the largest of which is over 400 tonnes, while the most far-flung are in France, Budapest and Costa Rica. Steel sheds have been made for industry, small businesses and agriculture, manufacture of individual structures made of steel or sheet metal.