High-end solutions and machines
Wind tower construction
Voortman offers high-end machines and solutions for different types of wind tower production. We distinguish two types of production methods. One type of production is based on bolted connections and the other on welded rolled shells.

See below which challenges we can solve for the welded rolled shell production process. This production process focuses on created weld preparations on all sides of a large plate, whereafter this plate is rolled in a circle and welded together.
Read more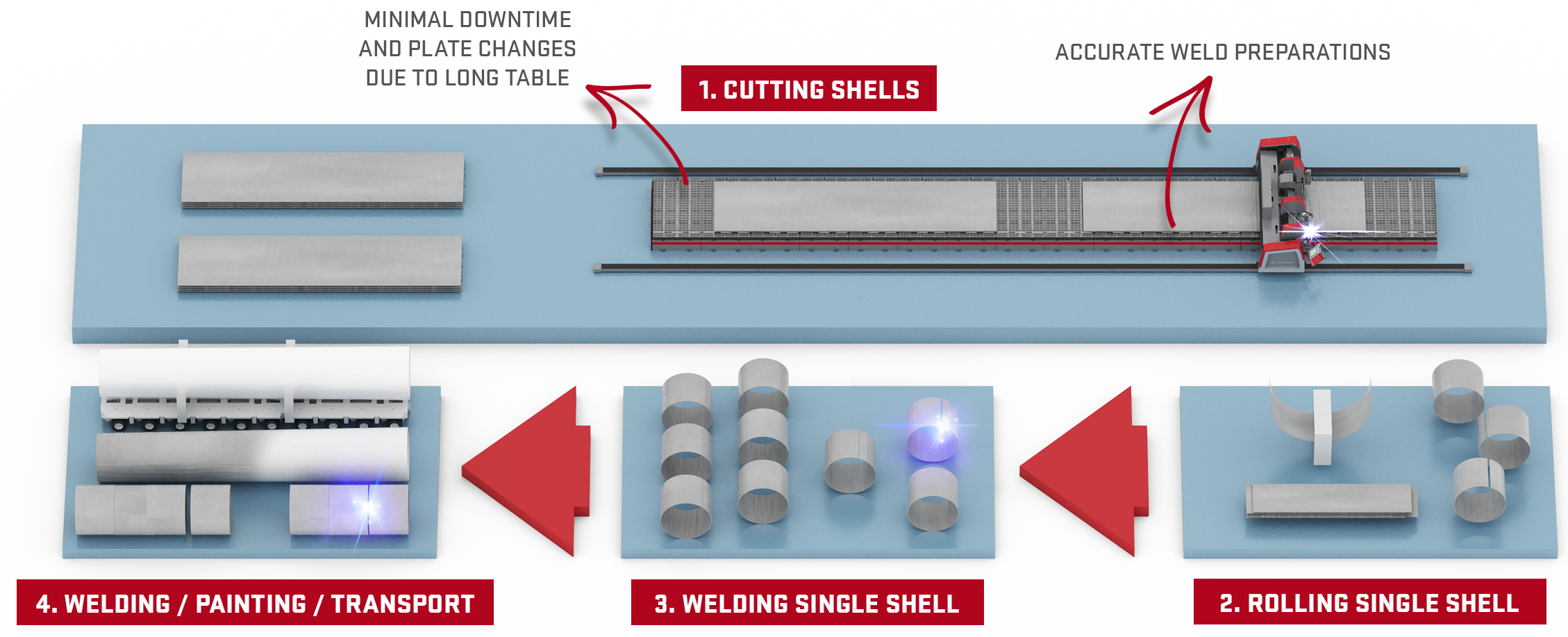 Accurate weld preparations


and minimal downtime
Accurate weld preparations
One of the applications which is widely used is creating a K weld preparation in one movement with a triple oxy-fuel burner. However, given the trend towards the use of high-strength steel, the need for more automation, and therefore less operator intervention, plasma bevel cutting is much more efficient in making these long K-chamfers. With 20/25 mm thick structural steel, a single plasma bevel torch is already competitive compared to a triple oxy-fuel burner when it comes to speed. Machines such as the Voortman V310, V304 or V325 create weld preparations directly during cutting of your parts by using 3D bevel cutting. These weld preparations are produced with consistent quality at low consumption costs through Voortman's advanced 3D-plasma- and NTCP-technology.
Minimal downtime and plate changes due to long table
The large plates which you are processing, can complicate loading and unloading the machine and leave your machine stationary if not thought through. Flatbed machines such as the V310 with for example a 24 meter table deck, offers a solution and provides more flexibility for loading and unloading during processing. Ultimately it increases your efficiency and output.