Automation
Beam
MSI
Software
Fabrication
High flexibility in creating your optimal beam processing layout
---
Finding your optimal layout
Steel fabricators often face challenges like insufficient capacity, lack of manpower or limited facility workspace. A customized beam line tailored specifically to serve your business model helps lower overhead costs while improving your overall efficiency through Multi System Integration (MSI), which Voortman uses to connect machines into a robust production line.
It all starts with your needs
We'll start by determining your optimal layout for beam processing. Every business is unique and an optimal layout depends on many factors. Everything is considered during consultation – the processes you perform, the types of profiles, your product lengths, your workshop space availability and your desired output to name a few. Voortman is very flexible and capable of customizing an optimal beam line layout in the most efficient way possible for every scenario. The modular build approach is used, which means more flexibility in processing sequence. For example, you can choose to to shot blast your material up front or at the end of processing. Another advantage to this modular system building is the ability to create a "split" configuration, where you could saw profiles with a separate sawing machine while drilling with a drilling machine at the same time.



This flexibility and industry knowledge was expressed by one of our customers during consultation with Voortman:  "We brainstormed on ways to get the facility the way we wanted and one day it just popped up in our head, 'Hey, we can make a U-shape configuration work and get all the equipment we want.' I think we owe a lot of that expertise to the Voortman people by helping us work through how we could best fit equipment into our facility and make it run as efficient as possible." – Jon Haas, President, HME, Inc.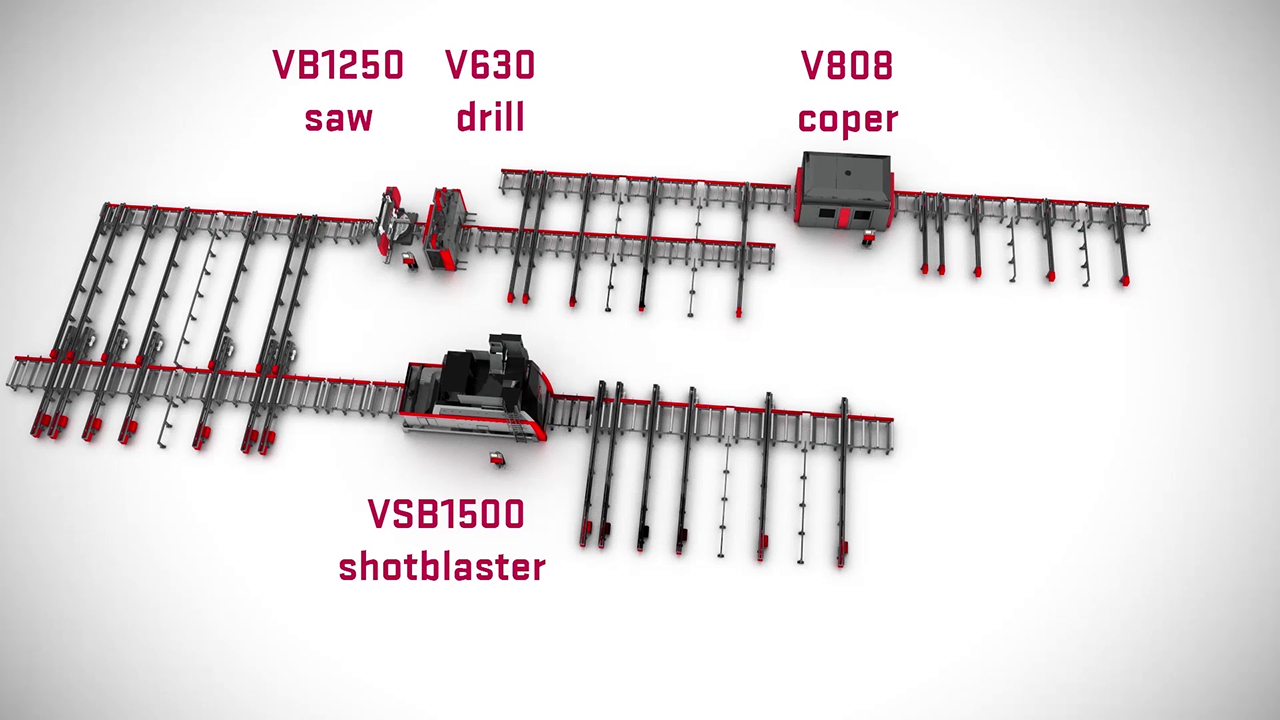 Hear it from


our customers