Software
Plate
Plasma
Automation
Manufacturing
Track progress and meet deadlines with SigmaNEST and Voortman
---
Once the planning has been made, programs are sorted in the planning queue by program number, material type or thickness, machine and estimated run time and then production is started by the operator. When the program has started, the machine gives the operator instructions for correctly assembling the tools and consumables.
Integrated VACAM software
Technologies such as cutting parameters, drilling and milling parameters are fully integrated into our proprietary VACAM software and are automatically applied based on the information in the program. Therefore, the operator can focus on the manual operations around the machine.

Real-time planning during processing
The estimated machining time is displayed and the planning is updated when the module is running, allowing you to make a forecast of production per day, week or month. It becomes directly visible when a certain program starts or stops and the next one begins, what the capacity of your production is, whether certain programs still need to be split, whether deadlines can be met and whether outsourcing is the best option. Thus making it possible to anticipate any delays during production and if this risks the delivery times of future work orders.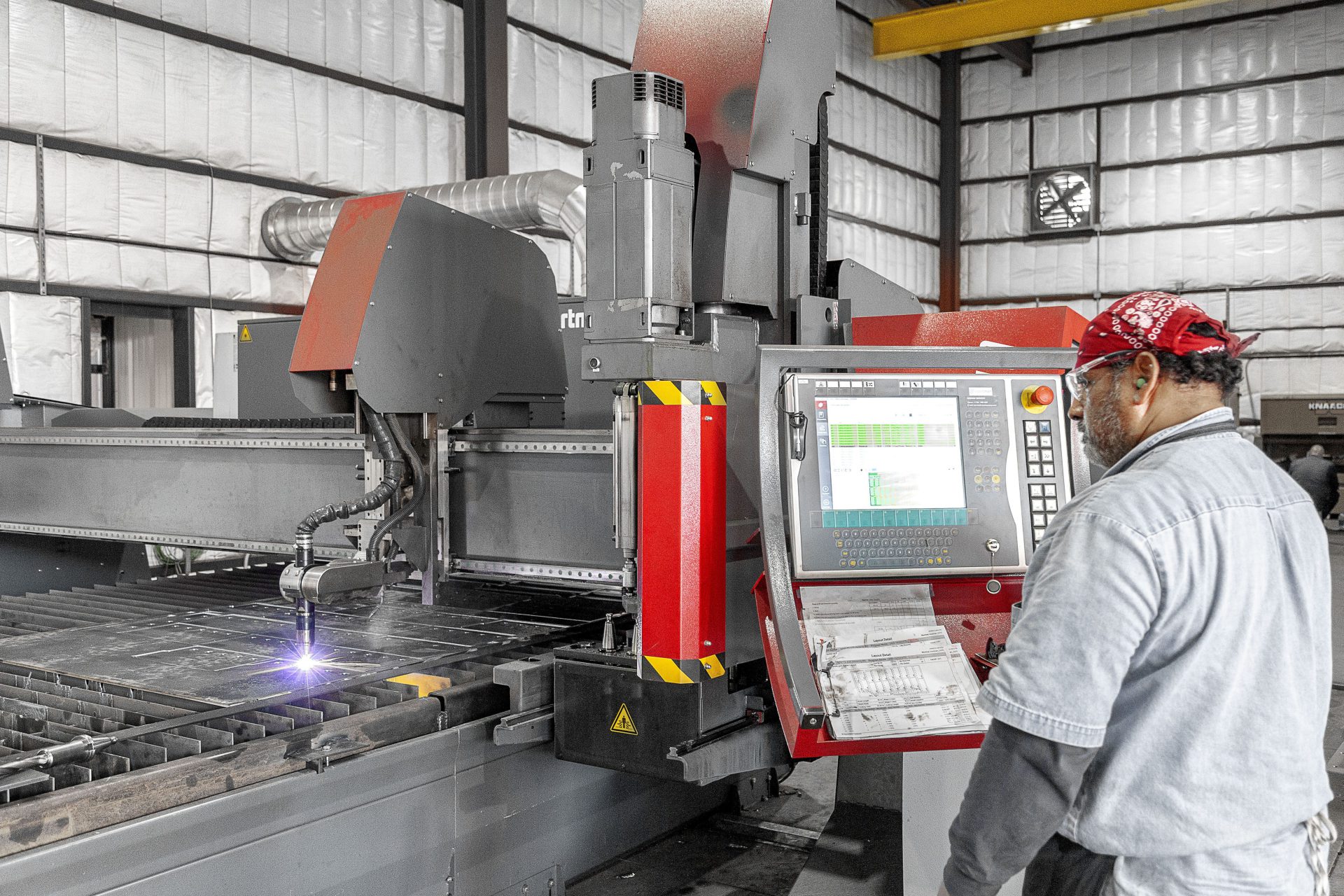 Plate machines


suitable for SigmaNEST
Voortman V310
The ultimate, most complete cutting and drilling flexible plate processing machine
Voortman V320
Pass-through plate processing with automated unloading for small part production
Voortman V325
Pass-through plate processing with automated unloading for small part production
Read more


about SigmaNEST - Voortman solutions