Plate
Automation
Software
Plasma
Manufacturing
Create a continuous data link between sales, production and MRP system with SimTrans
---
SimTrans is an online transaction manager that bridges the gap between different software systems from CAD/CAM nesting to shop floor automation to other business systems (MRP- or ERP-system).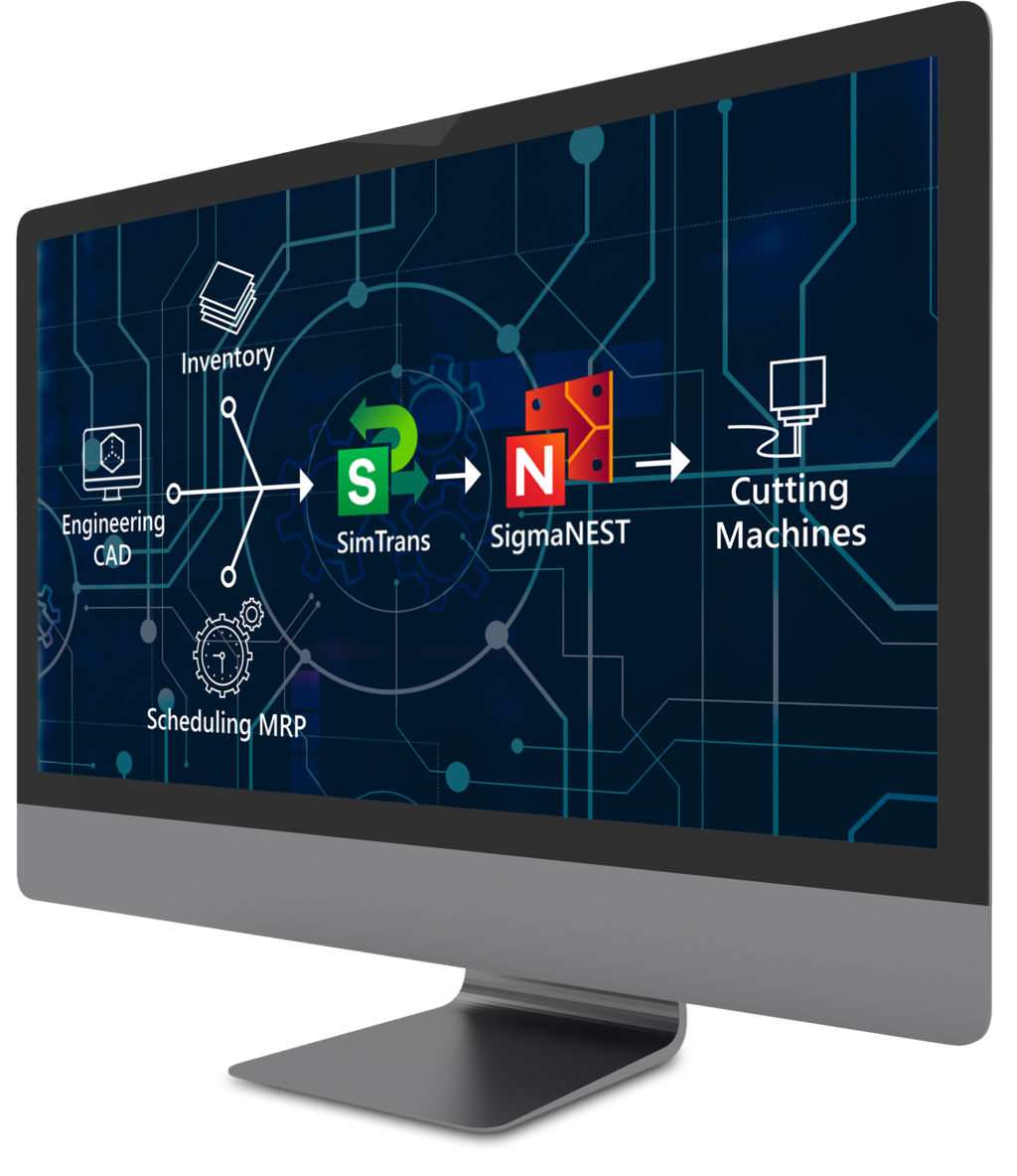 Share data with continuous and real time communication
SimTrans enables you to obtain the right information from different software systems at different moments in the process by means of a continuous mutual data flow. All data generated in SigmaNEST can be send back to MRP/ERP packages. Data such as estimated processing times, estimated processing costs, plates used, waste rates and status updates about programs. This automation allows constant work order tracking through real-time updates and feedback. But also vice versa, if changes in work orders, stocks, delivery times or customer information are made in the MRP system, these data are automatically updated in SigmaNEST.

Universal fit
The software on the machine keeps track of which nesting is ready, how many operations have been performed and what the actual machine times have been. This information is saved in an SQL database that can be accessed from an MRP software system.
Read more about


SigmaNEST & Voortman solutions
Plate machinery


suitable for SigmaNEST