Automation
Plate
Software
Plasma
Manufacturing
Planning module | Nest more efficiently, maximize production & save time and costs
---
The Load Manager module, is the solution for proactive machine planning and load analysis, giving you complete control of complex schedules, where you can see the workload at a glance. This module is very suitable for companies that have multiple machines in their workshop and work assignments that consist of multiple operations.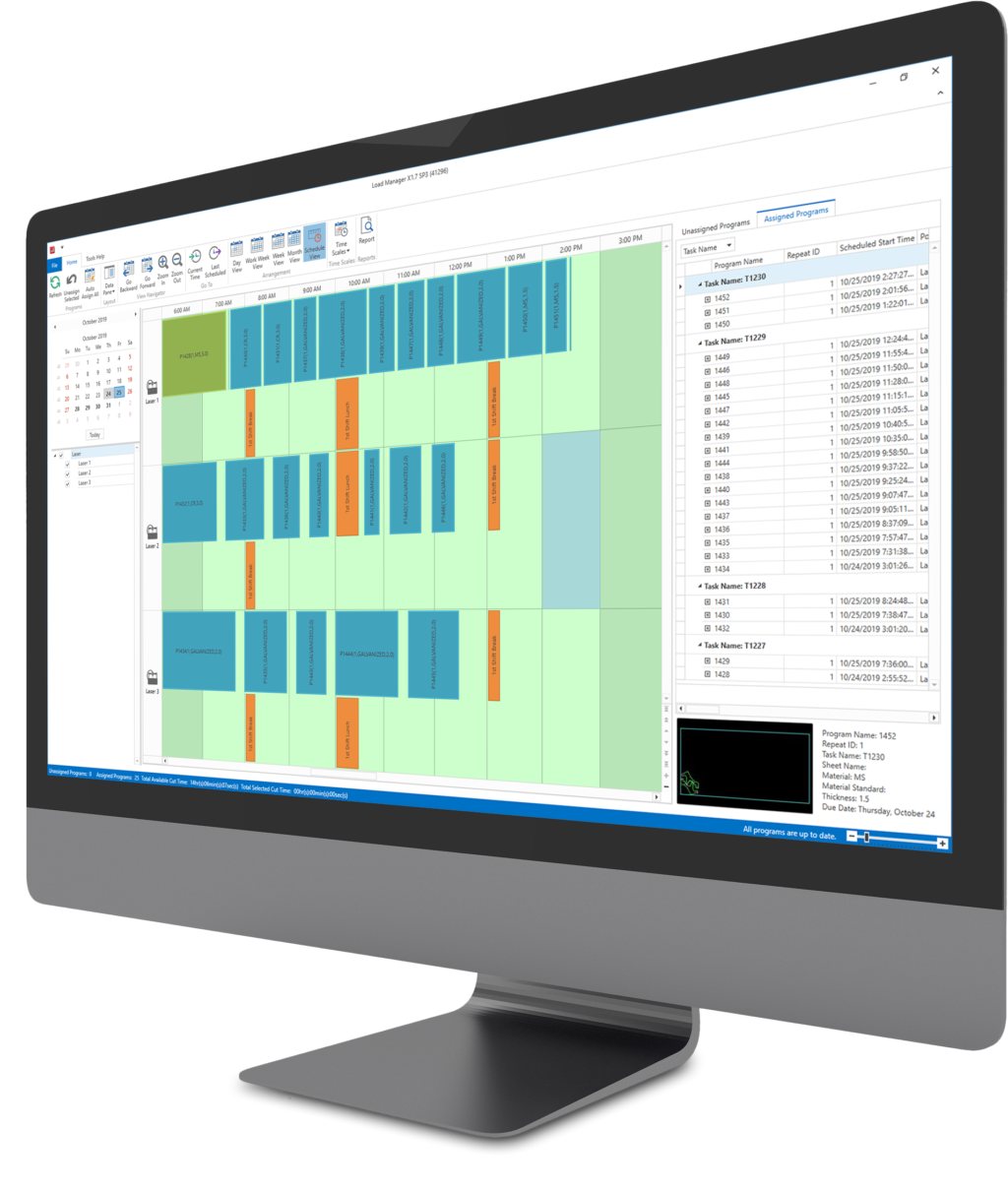 Designed for task management and planning of cutting machines
All machines and associated machining programs can be read in a graphically displayed calendar timeline and managed from this central dashboard. Machine capabilities can be programmed into SigmaNest. Processes like drilling, thread-tapping, marking and laser-, plasma- or oxy-fuel cutting can be associated with specific machines. Based on these values, part cutting/processing can be assigned to the correct machine automatically and loads can be balanced between machines with the same functionality. The software also prevents parts from being manually sent to the wrong machine by accident. This planning tool enables optimum productivity through proactive machine scheduling and load analysis tools!

Combined with Color Offload
When Load Manager is used in conjunction with the Color Offload module, schedules are updated in real time to accurately reflect shop floor status and the operator can see what the next job is. Workflow optimization is guaranteed!
Read more


about SigmaNEST & Voortman solutions
Plate machinery


suitable for SigmaNEST