VACAM Plate Update
What are the most important changes in our control software?
Our software engineers are constantly working to make changes to our VACAM control software, for your machine to perform even more efficiently. This of course applies to machines that are new to the market. But even if you have been using one of our machines for some time, you will still enjoy the benefits of our software updates.
As of the third quarter of 2021, we have once again implemented a number of updates in VACAM that will further increase the range of applications for our machines. In this article, we list the most important software updates for our plate processing machines.
NEW UPDATE FOR MACHINES WITH A MILLING FUNCTION
We updated the milling version on the machines that already were capable of milling, such as the V325. With this new milling module this machine is able to mill any contour, any depth and any size. Automatic milling paths are created without any operator intervention.
HOW CAN YOU BENEFIT FROM THIS UPDATE?
Are you curious which machines will benefit from this update? Please contact our service department for more information and we'll discuss the possibilities for your machine(s).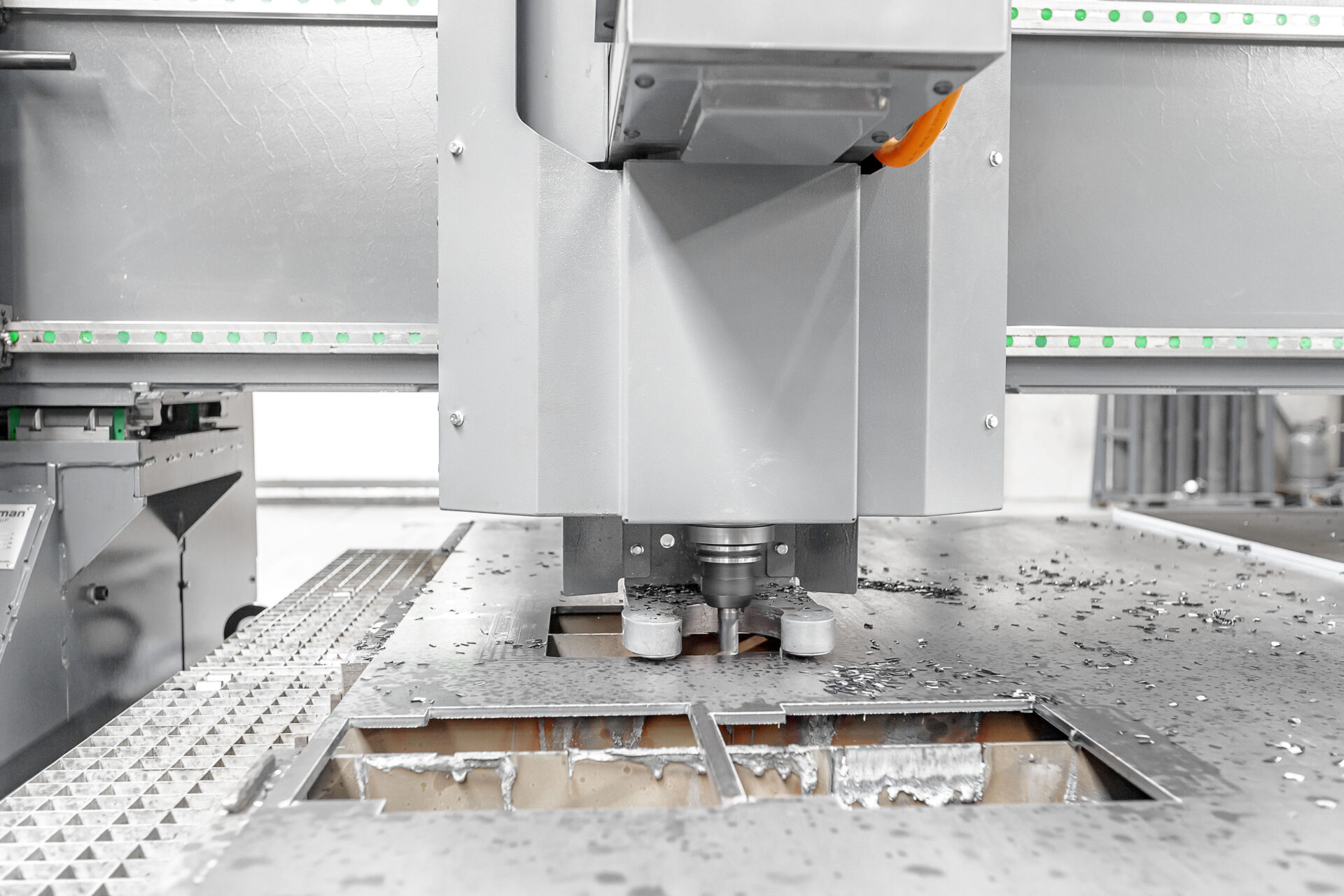 WHAT ARE THE MOST IMPORTANT UPDATES?
1. SCHEDULING OVERVIEW AND SCHEDULER
With VACAM Scheduling Overview, the operator can see which jobs can be processed and which jobs require tooling that is not yet present on the shopfloor.
2. GREATLY IMPROVED BUFFER OVERVIEW
The visually enhanced buffer overview provides an even better overview of the scheduled jobs for production, the tools to be used and any tools to be added for the next job. You're better prepared for future nestings.
3. ADDITIONAL TOOL CHANGER
In addition to the 8 tools already present in the main tool changer, the moving gantry machines can be upgraded with an additional 19 tools.

4. NEW MARKING TOOL, MORE QUALITY
A new kind of marking tool can be mounted in the drilling unit. Next to the marking by milling process, marking can now also be done with DOT peen. This tool offers a non-destructive process that leaves your plate surface intact. Ideal for jobs where quality restrictions are absolutely crucial.
5. SUPPORT FOR BLIND TAPPING
VACAM has been updated to provide even better support for tapping blind holes. Fully automatic!