Cutting
Plasma
Plate
Quality
Manufacturing
Fabrication
How to reduce taper on your cut parts?
---
Plasma developed over the years
Plasma has developed over the years with High-definition plasma (Less taper, better perpendicularity, higher speeds and better tolerances). Plasma gained commercial traction at the start of the 2000 era and even expanded due to the introduction of improved hole and small contour technologies in the last decade. Although plasma has developed over the years, the natural behavior of plasma in terms of angular deviation and taper should be minimized. 
Counteract taper or angular deviation



To further improve the cutting results of the plasma cutting process and minimize angular deviation and taper as a typical attribute of plasma cutting, Voortman introduced several technologies in the CNC control equipped on most plasma cutting machines. One of these technologies is Voortman's I-Cut correction, which comes equipped on all Voortman plasma machines with a 3D Bevel unit. The I-Cut correction counteracts and eliminates the taper by a bevel correction, increasing your cutting quality significantly. Taper is even fully eliminated when holes are cut with plasma cutting. Hole tolerances of a plasma cut hole can even match the tolerances of holes created by drilling.
Machines


with I-cut correction
Voortman V310
The ultimate, most complete cutting and drilling flexible plate processing machine
Voortman V325
Pass-through plate processing with automated unloading for small part production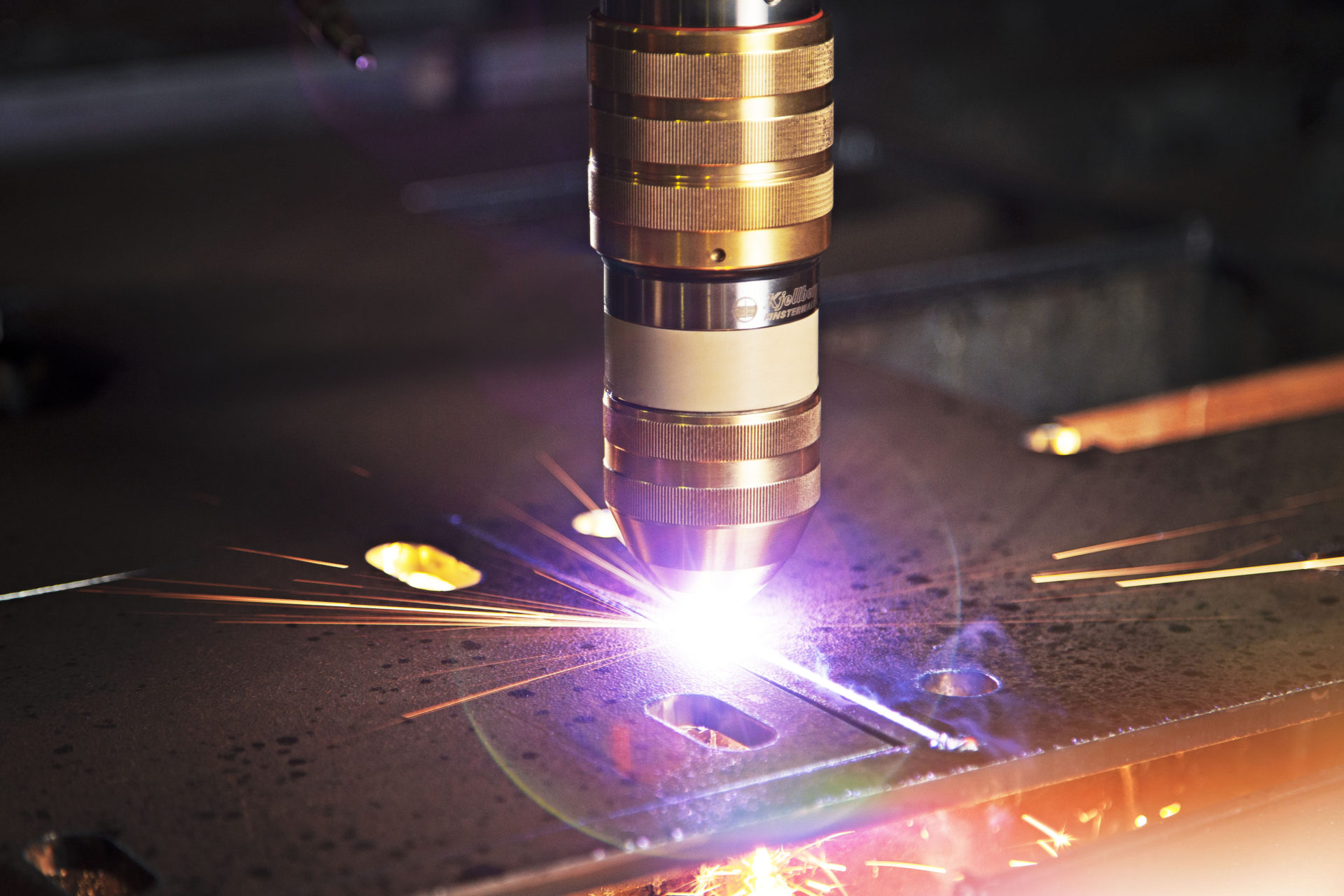 Constant cutting quality by TrueVolt technoloqy
Another Voortman technology to reduce taper and increase the quality of your cut parts is Voortman's TrueVolt technology. TrueVolt automatically corrects the exact arc voltage as the electrode wears during cutting. By measuring and correcting the arc voltage, TrueVolt determines and maintains the optimal cutting height during processing of your product. Herewith a constant cutting quality is ensured with minimal taper. In addition to a high cut quality, Truevolt ensures a maximum consumable life as well, due to fewer consumable changes are needed. Because the height is constantly being corrected and fewer crashes occur during cutting, consumable life increases, which in the end saves you money.
Machines


with Truevolt technology