The new saw blade that fits all our machines
Combines optimal output with constant performance
We have launched a new saw blade for all our band saw machines. The introduction was preceded by a two-stage test. A total of 10 suppliers of saw blades competed. Finally, we've chosen a saw blade that combines the highest possible output with constant performance.
The best possible quality for our machines
Nothing is more frustrating than a saw blade that quickly becomes blunt and prevents you from meeting your expectations. Changing the blade will take you at least 15 minutes and downtime of your machine is something you simply can't afford.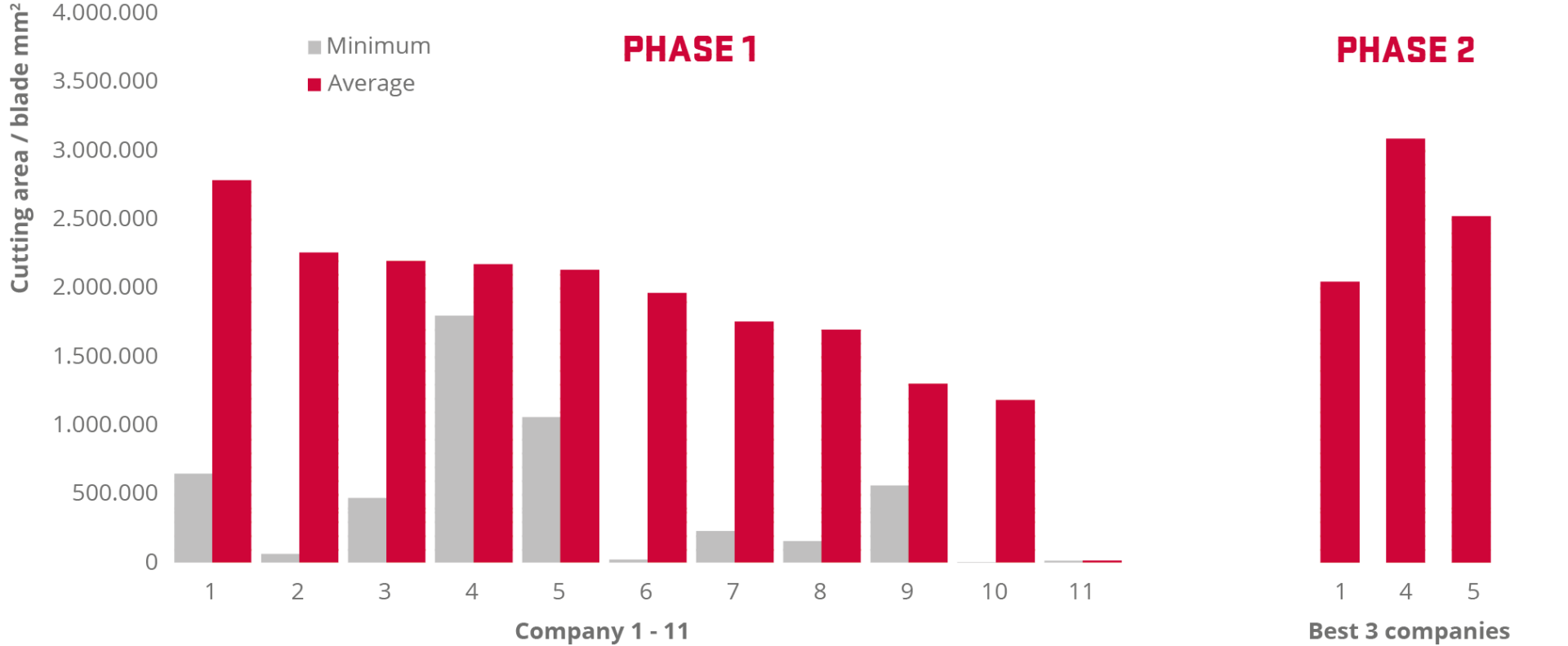 First phase
In the first test phase, a limited number of saw blades were tested. To ensure the validity of the study, the parameters were fixed prior to the test. The test consisted of sawing different products: from tubes to large HEB beams, in sizes ranging from 60 to 900 mm. The result of the study was that several saw blades remained within the same (average) bandwidth.
The big difference was in the constant yield per sawing belt. The most ideal saw blade performed as consistently as possible under all conditions, regardless of the differences in load, the shapes to be sawn and the quality.
Second phase
In phase 2, the phase 1 test was repeated with the three best performing suppliers. The difference with phase 1 is that 3 times as many band saws have been tested per supplier as in phase 1. The results of phase 2 show that the conclusions from phase 1 are confirmed. The best option for all Voortman machines is a saw blade that combines a constant performance with the best score in output.
Widely applicable in several successive production processes
We have chosen a saw blade that performs best under all circumstances. The big advantage of the new band saw is that it is widely applicable and lasts several consecutive production processes. Another advantage is that the band saw is equipped with a universal saw blade that is highly resistant to tooth fracture and delivers high efficiency when cutting various materials. Because there is a lot of space between the saw teeth, overloading of the saw teeth is prevented.
Changing saw blades less frequently
In order to guarantee the quality of the saw blade and the final product and to avoid unnecessary machine downtime, the saw blade must be changed regularly and on time. To guarantee the progress of your production process, the new saw blade needs to be changed less often during intensive and correct use. You can already take this into account in the planning.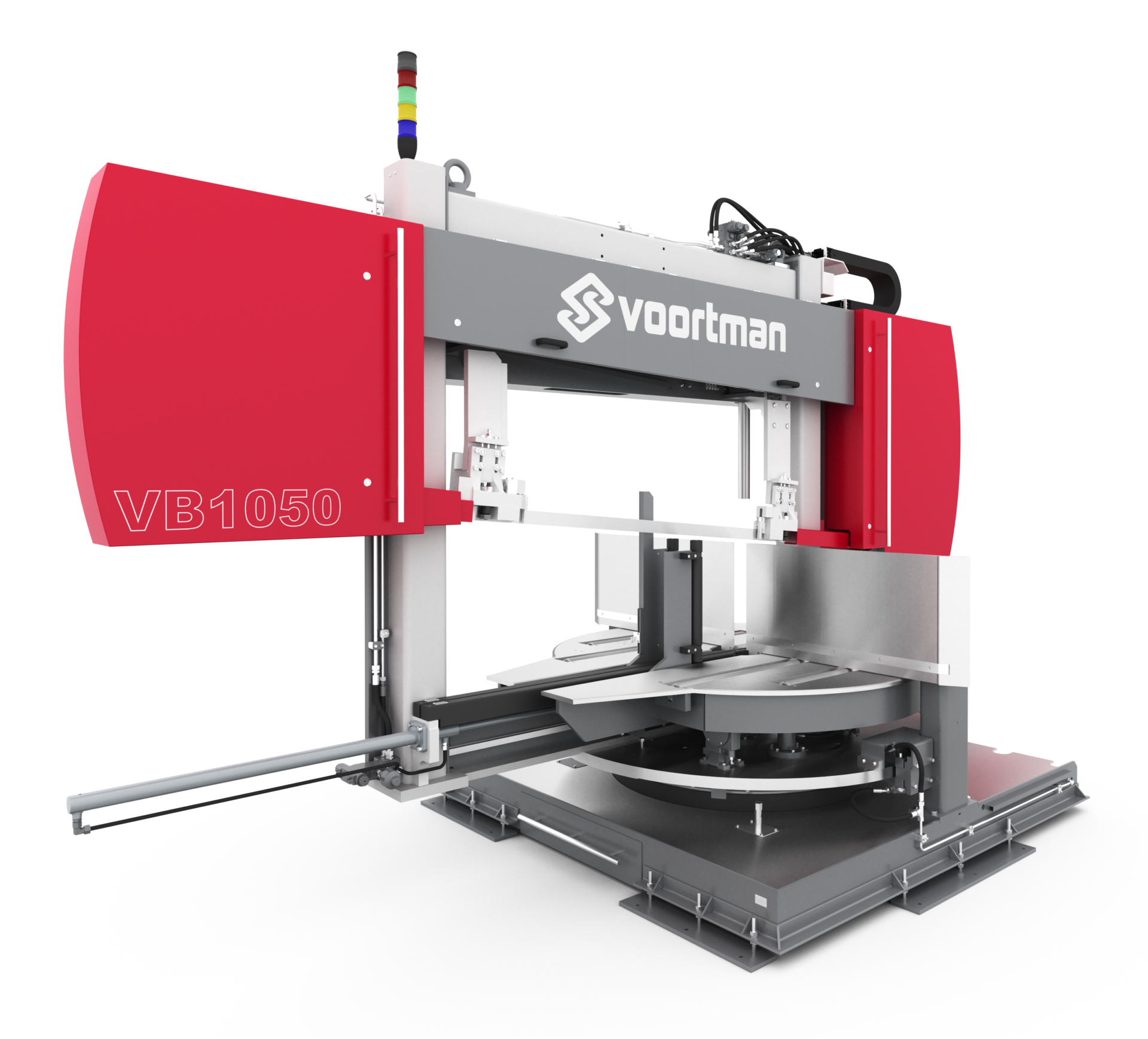 The benefits of our new saw blade
Durable: sawing can handle multiple production processes; long service life when sawing pipes and profiles
Smoother end result
High edge-holding, even with stainless steel pipes and profiles
One Voortman saw blade for all Voortman band saw machines
Changing saw blades less frequently, allowing the production process to be more accurately planned, and reducing downtime
High efficiency when sawing different materials
Specifications of new saw blade
Extremely robust and improved tooth geometry, especially for sawing pipes and profiles
Excellent resistance to tooth fracture
Improved smoothness
Variable distance between the saw teeth, which reduces vibrations, reduces noise and saws more calmly
Tips & Tricks
To achieve an optimal sawing result, we recommend a saw blade that always has 10 to 20 teeth in the material.
When sawing deformed workpieces or workpieces that vary in cutting width, it is preferable when at least two teeth are cutting into the material at the same time during sawing