"Sharing knowledge is increasing knowledge"
CEO Mark Voortman on cooperation between industry, researchers and education in TValley
Voortman's headquarters in Rijssen (Netherlands) is located in the heart of Twente. An enterprising region, but also one that has traditionally been associated with technology and technological developments. Just think of the University of Twente (UT), which offers a wide range of technical studies, but also of companies such as Demcon, Boessenkool and VIRO. Naturally, Voortman Steel Group also belongs in this list.
Knowledge developed today may already be outdated tomorrow. By securing that knowledge in the right way, you can reuse it and knowledge carriers do not have to invent the same thing all over again. The knowledge and innovation platform TValley was set up a few years ago to build a bridge between the knowledge of the business community and the knowledge developed by researchers and students at regional knowledge institutes such as Saxion and the UT.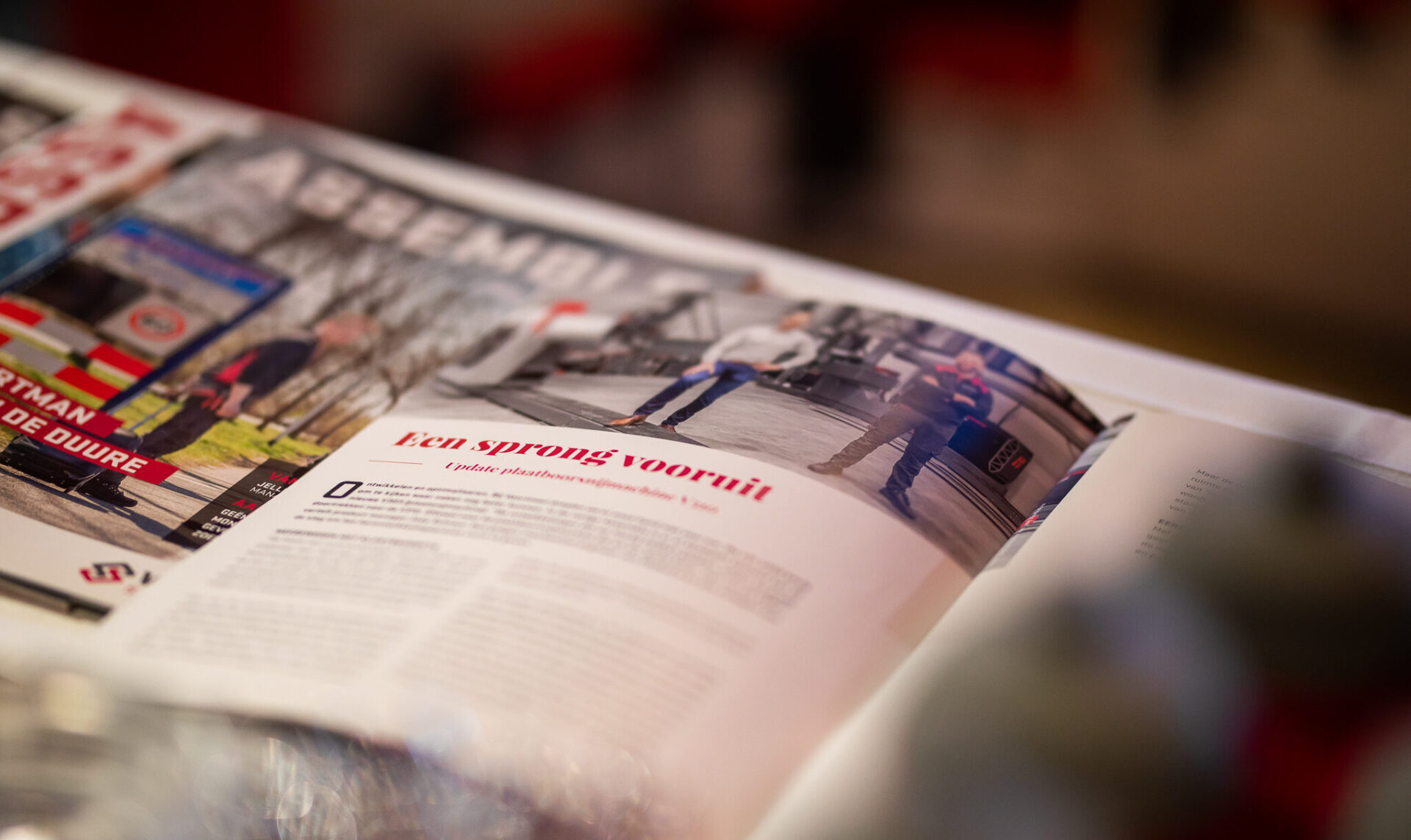 Recruit and retain people with the right knowledge
One of the objectives of TValley is to combine the most up-to-date knowledge of the knowledge institutes and the industry in order to speed up the implementation of innovations. TValley wants to make research and development more effective for participants through joint knowledge development and sharing. For example, by training new talent in the field of mechatronics, robotics and smart industry and allowing them to join. By working together in TValley, participants in TValley can also better profile themselves internationally as an innovative company and thus recruit and retain qualified people.
TValley Tech Conference
The East of the Netherlands and in particular the Twente region have a lot to offer in the field of robotics, mechatronics, artificial intelligence and smart industry. On 30 September, all innovative partners of TValley came together to present their developments during the TValley Tech Conference in the Grolsch Veste in Enschede.
Robotic dog Luci from Saxion and the super drones from Boessenkool machine factory, which can play an important role in humanitarian and military aid operations, were two of the main eye-catchers. The development of Voortman's Fabricator also fits in with this list. With this development and the intelligence built into our machines, we can make the production process in the steel processing industry considerably more efficient and further optimize the workflow.
Our smart solutions for production lines, multi-integrated systems and smart configuration were also discussed during the well-attended presentation by Stefano Ganassin, lead system engineer at Voortman.
Learning from each other
Based on our collaboration with Saxion University of Applied Sciences, Voortman's participation in TValley was an easy step to take. CEO Mark Voortman explains: "We sometimes have a research assignment that can be attractive to students and lecturers within the lectureship. This often results in internships or graduation projects with us, but sometimes there is more to it than that. Within TValley we want to develop an R&D Roadmap in which we bundle current themes and develop research assignments from there."
The diversity of the participants means that it can be interesting for many companies, lectorates and students to participate in a project initiated by TValley. Mark Voortman: "Sharing knowledge is increasing knowledge. Everyone has their own expertise. That does not conflict with each other. You learn from each other and complement each other. That applies to the students and companies, but of course also to the participating companies among themselves."
TValley continues to grow
Last year, the number of participants in TValley continued to grow. Thus, the knowledge platform is experiencing steady growth. A growth that is further stimulated by a subsidy from the province of Overijssel, with the intention of making all the fine objectives concrete. With all these new developments comes a new board. During the TValley Tech Conference, Mark Voortman was installed as the new chairman of the TValley board. A role that suits him well: "As chairman I will mainly play a connecting role. Between participating companies, but also between companies, educational institutions and lectorates. The intention is for the knowledge platform to become a kind of hub where you can link all the clusters together. The best thing would be if we could turn TValley into a technology hub cluster."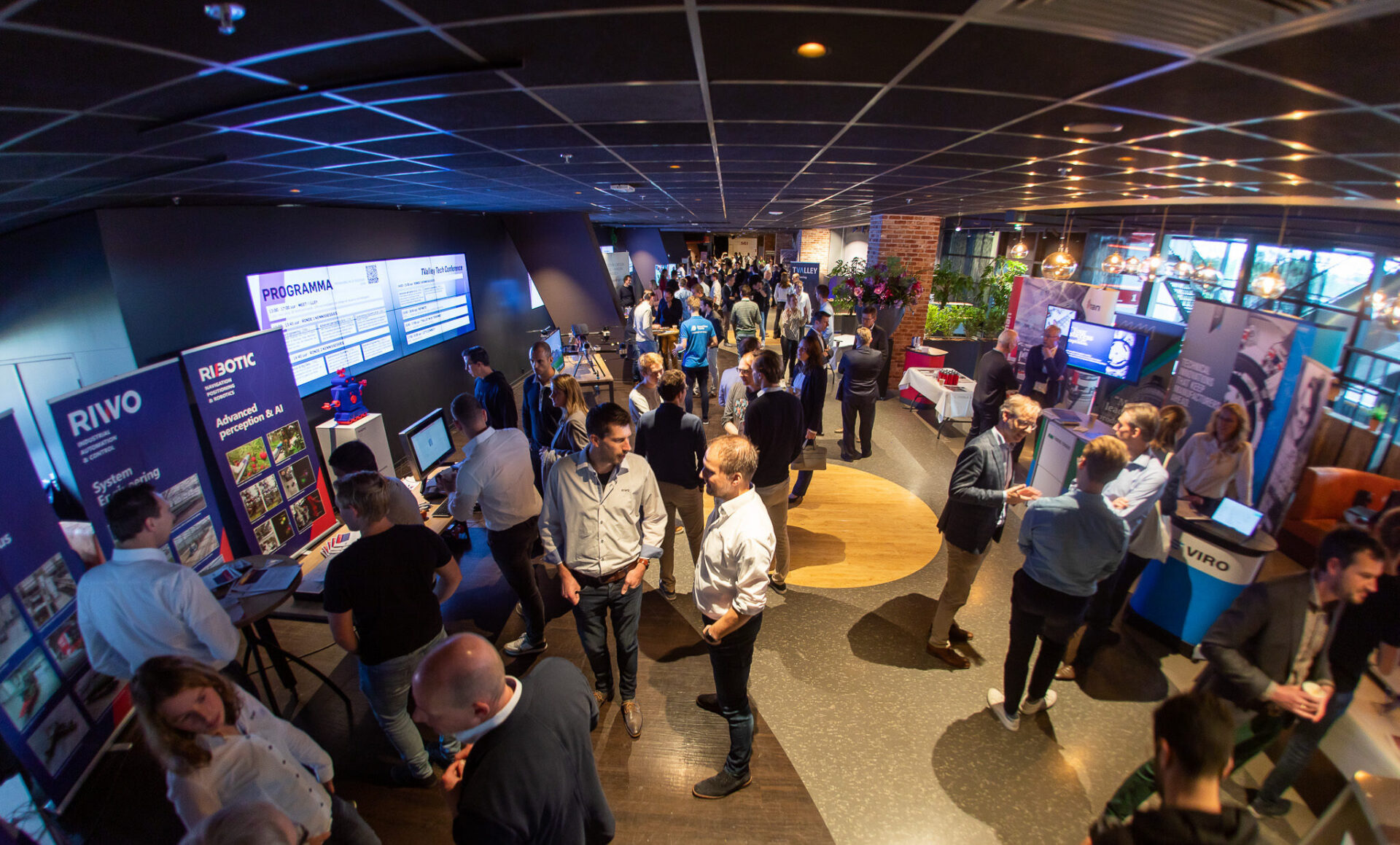 Want to know more about TValley?
Are you interested in the activities of the TValley platform? Please check the website of TValley. Unfortunately, the information on this website is currently only available in Dutch.