Beam
Drilling
Plate
Fabrication
Manufacturing
Automation
CNC drilling, thread-tapping and countersinking explained
---
Drilling creates high quality holes in thick material
Compared to thermal cutting and punching, drilling has the main advantage that it results in holes with a higher quality capable in greater thickness materials. You get a completely cylindrical hole, smooth surface inside the hole and no thermal or mechanical tensions on the surface of the hole. Furthermore, drilling allows you to process a diverse range of material thicknesses and hole diameters.
Thread-tapping and countersinking after a drilled hole
Processes which can be performed after a drilled hole has been created are thread-tapping and countersinking. Thread tapping creates a tapping inside the drilled hole to be able to eventually create a bolted connection, resulting in a more durable and stronger connection compared to welding connections. Just like thread-tapping, countersinking takes a drilled hole as the starting point. Countersinking removes the sharp edge of a drilled hole, creates a bevel on a drilled hole and a recess (deep bevel) for a blind bolt head. These purposes of countersinking prevent you from any problems when painting your material afterwards.

Why partner with Voortman?
All Voortman drilling machines for profiles, flat and angles and plates are equipped with the CAT50 / VD50 or VD40 drilling unit. These drilling units are suitable for HSS drills, carbide tipped drills, thread-tapping, countersinking and marking by milling. Especially for drilling processes, carbide drills offer more advantages than for example HSS drills, because of the high drilling speed, long lifetime of carbide tips and the perfect hole quality. Furthermore, more holes can be created with carbide drilling and less tool changes are needed, resulting in a higher output and less machine downtime. All Voortman drilling machines will provide you with the best possible, stable, predictable and high-quality results in drilling, thread-tapping and countersinking. The drilling machines perform automatic tool changing and automatic tool measuring which eliminates manual intervention of your operator.
Finally, beam drilling machines like the V613, V630 and V631 are often combined with a VB beam sawing machine creating an integrated automated combined drilling / sawing back-to-back system. If more output is required, these drilling machines are often integrated in an entire fully automated machine line with multiple machines communicating with each other, also referred to as Multi System Integration™.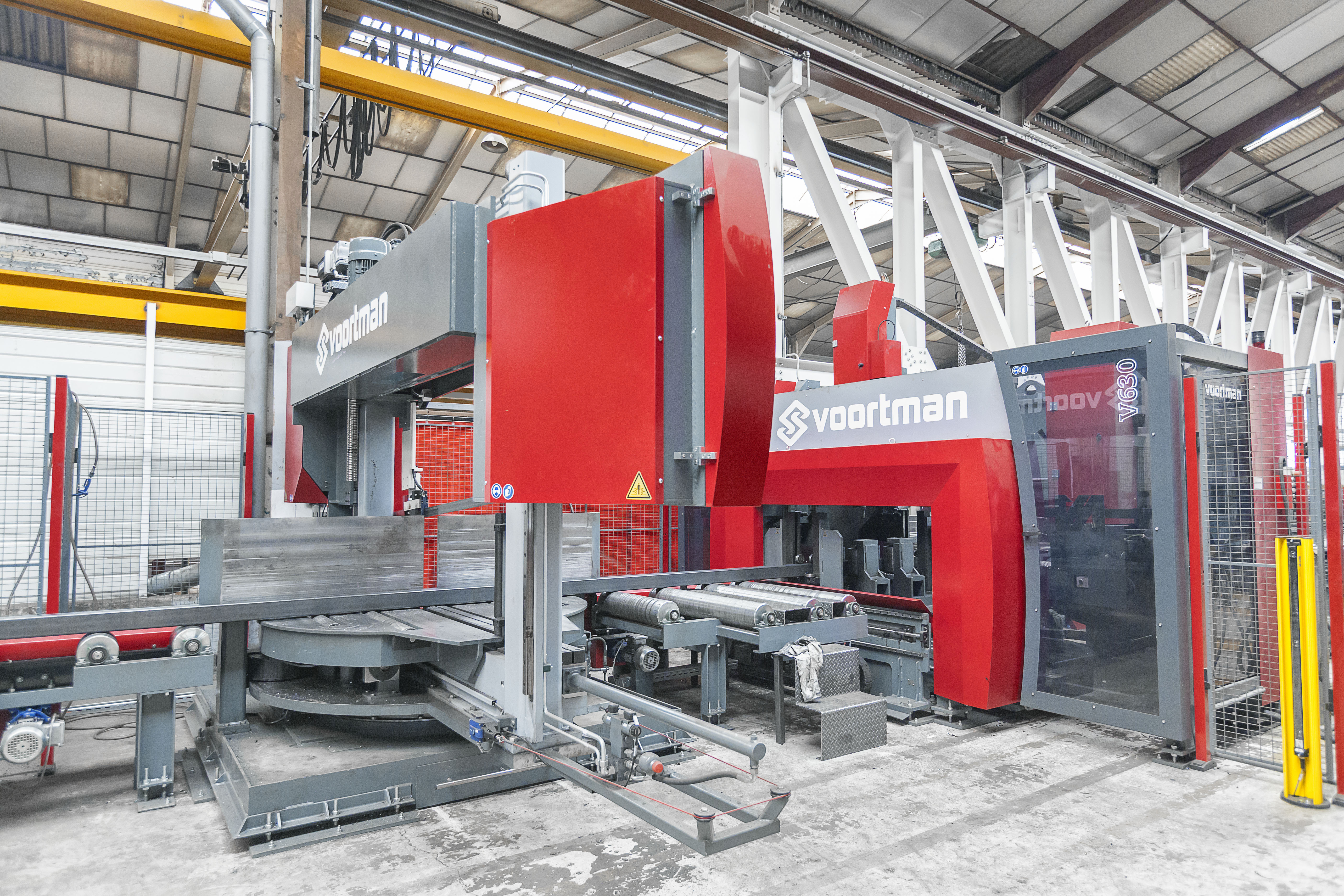 Hear it from


our customers