Unlock new heights in efficiency, predictability and quality
Let's meet at Cutting World!
April 25 to 27, Essen, Germany | Hall 8, Booth 8D112
Unlock new heights in efficiency, predictability and quality



Meet in person at booth 8D112 - Hall 8
Voortman Steel Machinery is excited to announce that it will be this year's Gold Sponsor of Cutting World, a premier trade fair in the plate processing industry. From April 25 to 27 in Essen, Germany, Cutting World will bring together top experts and companies from across the industry. As a Gold Sponsor and presenter at the Deutsche Schneidkongress, Voortman Steel Machinery is demonstrating its commitment to providing innovative solutions for the plate processing industries.
Visit booth 8D112 in Hall 8, to expand and share knowledge on various topics, including multi-processing, unmanned running, automation of your plate processing production, and digitizing your value chain. Local German Voortman expert, Guido Heilen, will be available to provide information on these subjects. Don't miss this opportunity to enhance your understanding and meet in person.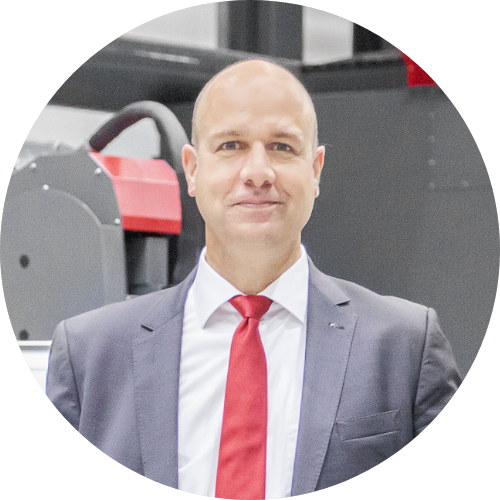 Join presentations


covering these topics:
1. Increase up-time through predictive information and data visualization
Preparing, planning overview and understanding what the machine is doing by being predictable and delivering quality on time
Digitization has revolutionized manufacturing, empowering businesses to optimize their processes and access critical cross-company information in real-time. Join to discover how Voortman and SigmaNEST's digital solutions can help you gain a 360° understanding of your operations, from work preparation to final product. See how the tools and resources enable you to gather, connect and analyze real-time data effectively, make informed decisions with confidence, and stay ahead of the curve in today's competitive landscape. Take control now; unlock advanced manufacturing capabilities for long term success!
2. Be a one-stop-shop for your customers by combining processes
Increase output, reduce processing costs, compare costs versus benefits - what do you need to achieve this?
Learn how Voortman prioritizes value-added processing, flexibility, efficiency, and reduced manual and logistical operations to transform your business into a trusted one-stop-shop for your clients. With Voortman's One-button automation and user-friendly VACAM Software, even the toughest processes are simplified and made interactive. The advanced software enables you to automate plate production, cluster jobs, buffer multiple plates, and activate Unmanned Mode. The Operator Dashboard alerts you when manual intervention is required, freeing your operators to work in other areas of the workshop.
3. How to reduce waste and achieve predictable quality
Managing consumables and restarting failed products - what are you doing about plate verification and product differentiation?
Join this presentation to unlock new heights in efficiency, predictable quality and cost-savings! By attending our informative presentation you can explore revolutionary waste reduction strategies, consumable management tactics and predictive wear determination - all backed by Voortman's advanced high-end machinery. Get to know the high-end Voortman machines featuring TrueVolt technology - with the fastest height control around plus easy NON-TCP bevel cutting capabilities for consistent results every time. Don't miss out - achieve predictable quality and boost your bottom line!
Some of our plate processing


machines