Experience game-changing transformation in plate processing

at Blechexpo 2023
We're delighted to announce our participation in Blechexpo once again! During Blechexpo, visitors will have the exciting opportunity to experience our innovative software solutions and cutting-edge machinery developments. Get ready to discover the future of plate processing with Voortman Steel Machinery!
🗓️ Date: November 7th to 10th
🌍 Location: Stuttgart, Germany
📌 Booth 3304, Hall 3

Read more
Unleash Plate Processing Excellence with Voortman at Blechexpo
Get ready for a game-changing transformation in plate processing! Join us at booth 3304 in Hall 3 for live demonstrations of our V310 plate processing machine. But it's not just about the machine. We're here to show you the incredible benefits of automating your entire production process. From work preparation to the final product, we'll connect cross-company data to give you the insights you need to make confident decisions that will propel your business forward. Don't miss out on this opportunity to take your business to the next level!
Our sales representatives will be available from 7-10 November 2023 at Hall 3, Booth 3304 to provide you with first-hand information on our complete plate processing solutions. Should you have any inquiries before the event, please feel free to contact us.
Discover our
SOFTWARE SOLUTIONS
Our mission extends beyond just the machine.
TRANSFORM YOUR VALUE CHAIN WITH VOORTMAN'S AUTOMATION AND DIGITIZATION
Discover the perfectly aligned digital solutions from Voortman at BlechExpo 2023. Gain insights into your processes in real time - giving you access to valuable data to make knowledgeable choices with confidence. In today's rapidly changing and competitive manufacturing landscape, having a 360° understanding of your production processes and operations is essential. Voortman integrates machines and systems to offer real-time insights that keep you ahead of the competition and drive long-term success. Discover how we support every step of the chain by downloading our brochure!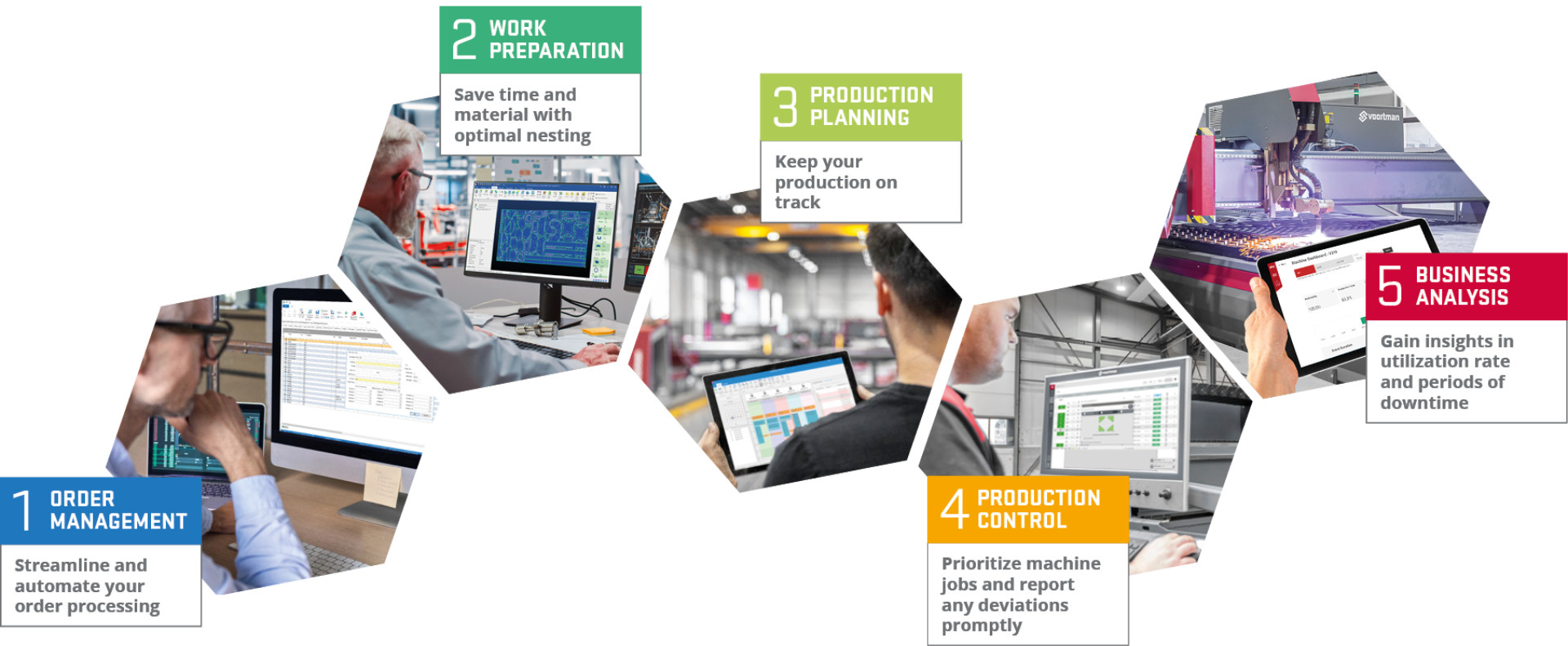 HOW WE SUPPORT YOU


IN EVERY STEP OF THE CHAIN
Order management
Streamline and automate your order processing
"How can I automate and streamline my order processing?"

SimTrans brings harmony by connecting your machines, ERP and SigmaNEST.
A mutual data loop ensures synchronized, real-time information on orders, customers, delivery times, stocks, and more.
Generate quotes quickly and precisely with the Quoting module.
Calculate all costs, including non-nesting operations.
Seamlessly turn quotes into active work orders with a simple mouse click.
Work preparation
Save time and material with optimal nesting
"What is the best way to prepare my jobs to save time and material?"
Increase factory productivity with an easy automated, paperless work preparation process.
Create the optimal nesting in SigmaNEST and automatically assign work orders to the best-suited machines.
Create your own default settings and automatically use them for future job orders.
Ensure predictable time calculations by using Voortman's tested parameters.
Reap the benefits of Voortman machine's ability to make autonomous decisions through its built-in geometries,
Production planning
Keep your production on track
"How can I ensure smooth and problem-free production processes?"
Easily balance machine workloads, reassign jobs and resolve issues with Load Manager.
Easily allocate and reallocate programs to machines in seconds.
Get paperless real-time updates to and from the shop floor for better visibility and control.
Confidently fit all jobs within scheduled time with VACAM Scheduling Overview.
Production control
Prioritize machine jobs and report any deviations promptly
"How can I make sure to run the jobs as scheduled and report deviations promptly?"
Access real-time and predictive machine data on a large 24" interactive Operator Dashboard.
See when your operator needs to be at the machine.
Easily sort parts by using Color Offload which simplifies part identification and sorting by assigning unique groups.
Automatically return rejected part data to the order system for rescheduling.
Business analysis
Gain insights in utilization rate and periods of downtime
"What is the current utilization rate of my machines and what contributes to any downtime?"
Get insights into your production output and productivity with EVI Software.
Easily determine why there was any downtime.
Increase uptime of your machines.
Experience live demonstrations of our
VOORTMAN V310
The ultimate and most complete plate processing machine
Drilling, milling and cutting
In a concise area
The Voortman V310 can fully automate carbide drilling, 3D bevel cutting and full contour milling. The machine maximizes productivity and uptime, with a dashboard providing valuable information on the progress of operations. VACAM Scheduling and VACAM Buffering allow you to run all processes unmanned.
Every complete product that comes from the Voortman V310 satisfies our three main objectives:
High quality with minimal rework.
High degree of automation and process intelligence.
Significant reduction of production costs and manual errors.
GAME-CHANGING FEATURES
Efficiency at its best: Voortman's Hybrid Milling in action
With the Hybrid Milling functionality, VACAM knows exactly which process can best be used to save time and costs. This feature allows for creating contours with mill quality by cutting a part of the contour first, then mill away the remaining part, saving a significant amount of time and simplifying the process overall. No process knowledge or programming required; the machine makes these smart choices for you.

UNMANNED RUNNING MADE EASY
As pioneers in plate processing, we're taking automation to the next level with cutting-edge VACAM software and innovative technology. Unmanned running is made very accessible. The V310 allows for clustering jobs, buffering multiple plates, and activating Unmanned Mode to bypass manual interventions for longer periods. Pre-drill holes during night shifts, then effortlessly create edge-starts the next morning to supercharge your part cutting efficiency.

Discover our


Plate processing machines

MWA | Smart Steel Solutions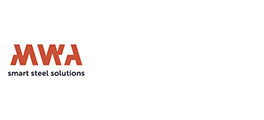 MWA | Smart Steel Solutions, a Netherlands-based plate processor invested in a Voortman V304 plasma cutting system and a Voortman V310 cutting and drilling system to become a one-stop-shop for their customers. Formerly specializing in plasma and oxy-fuel cutting, they now offer additional processes like drilling, countersinking, thread tapping, counter boring, and laser cutting to be able to offer and produce a customer's entire inquiry instead of only a part of it. Their new large double-gantry flatbed machine with a spacious, multi-section cutting bed facilitates simultaneous plate loading, unloading, and processing for continuous production.
Dyfed Steels Ltd.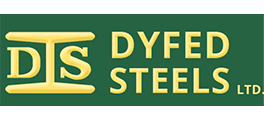 Dyfed Steels Ltd., a UK steel processor, remains at the forefront of the industry by consistently investing in cutting-edge machinery to offer a comprehensive suite of processing services. To keep up with customers demanding more complete parts and projects and meet expectations, Dyfed invested in top-of-the-line technology: a Voortman V310 double-gantry plate processing system. With the V310, they have expanded their project capabilities, allowing them to take customer orders in their entirety. And the results speak for themselves. In a recent project for Tata Steel, involving over 100 plates with over 400 drilled and countersunk holes, Dyfed utilized the V310's advanced capabilities. The job was completed with flying colors, exceeding expectations and saving Tata approximately 250 hours of manual drilling. When it comes to steel processing, Dyfed Steels delivers results.
Karl Hartinger Kranbetrieb GmbH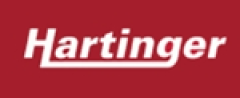 Karl Hartinger Kranbetrieb GmbH, a German engineering company, recently told us its success story with the Voortman V310. By integrating this all-rounder plate processing machine into its production, the company has been able to significantly optimize its operations. Hartinger says, "We can optimize our manufacturing process by using the Voortman V310 to perform plasma cutting, oxy-fuel cutting, milling and drilling at one station, eliminating the need to process parts on two or three different machines," This has led to an increase in production capacity and accuracy, as well as a reduction in manual labor. The machine's automated processes have also enabled the company to provide its customers with high-quality products at an even more competitive price.