Testimonial
Reijrink Staalconstructie
Core business:
Location:
Employees:
Tonnage:
Steel Fabrication
Esbeek (main office)
240
150 tons daily
WILLEM REIJRINK

|

Owner
"We want to be among the top five most automated steel construction companies in the Netherlands. And with the Fabricator, we're taking the next step in that direction."
From punching and shearing to fully automated production
They are contemporaries, Mark Voortman and Willem Reijrink, managing director of Reijrink Staalconstructie. Competitors too in the steel construction industry, but above all business partners. The first Voortman machine that Reijrink put into operation (some 15 years ago) was delivered by Mark Voortman personally.
That punching and shearing machine still has a place in Reijrink's enormous production hall in Esbeek (The Netherlands) and is still active for around 16 hours a day. "Indestructible", Willem Reijrink qualifies the machine.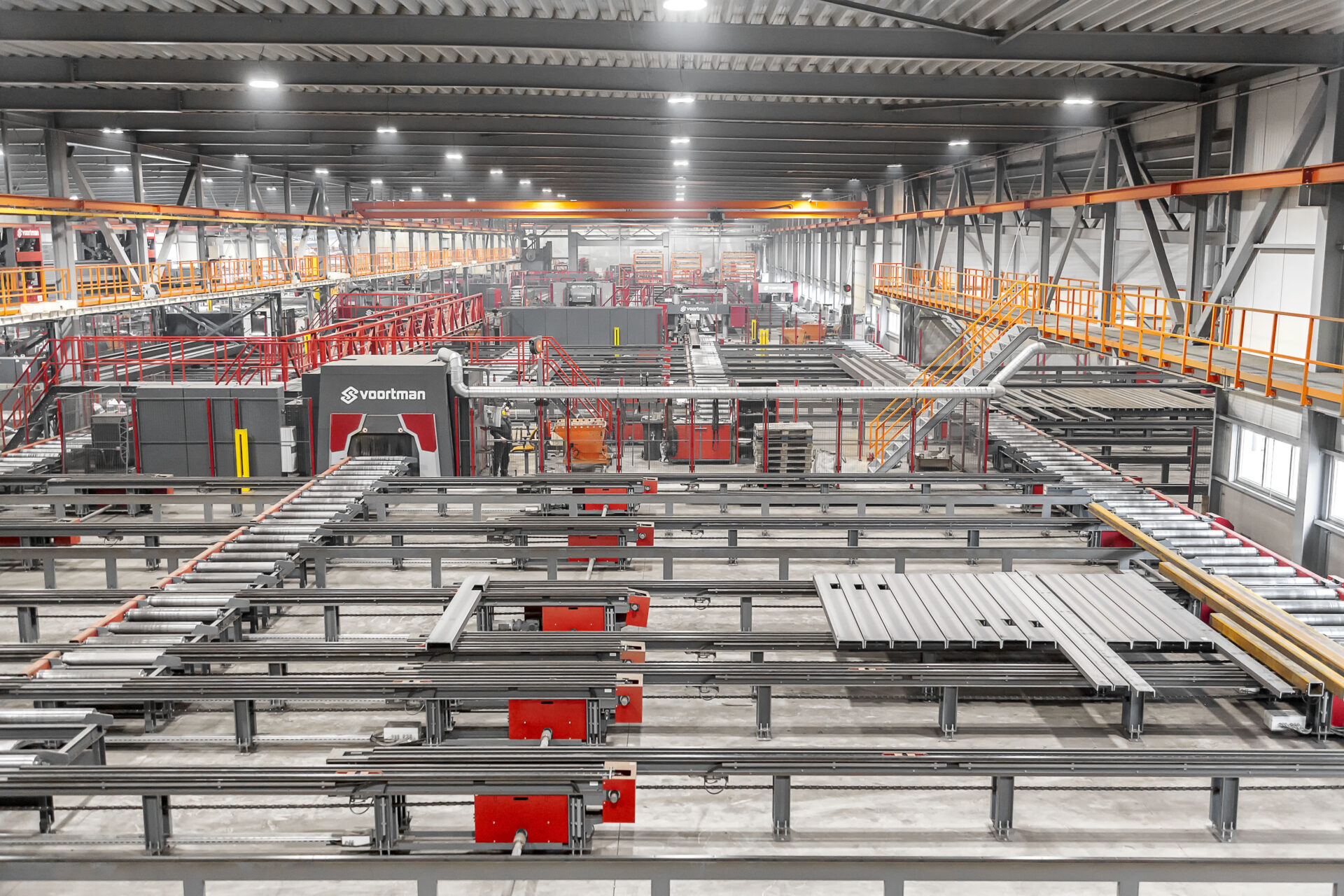 The showroom of the South
The first acquaintance grew into a close cooperation. A close bond between the two entrepreneurs as well. At the moment, in Esbeek a beautiful new production hall has been built with machinery from Voortman Steel Machinery. Realised by Voortman. "We are, as it were, Voortman's showroom of the South of the Netherlands", Willem Reijrink laughs.
From local agricultural forge to worldwide steel construction
It all started 55 years ago in Diessen, near Esbeek. "My father, the son of a farmer, started an agricultural forge on the outskirts of Diessen", explains Willem Reijrink. The company gradually grew and the activities were shifted to building agricultural stables and utility buildings. About 15 years ago, Reijrink outgrew its premises in Diessen and moved into the factory in Esbeek. The North Brabant-based company processes some 150 tonnes of steel every day. "And what goes in must be processed again as quickly as possible," adds Erik de Brouwer, site supervisor of Reijrink Steel Construction.
It's getting busier
Willem Reijrink proudly shows on a world map where his company is active with the beams that Reijrink supplies for steel construction. "The Netherlands, Belgium and Germany together account for 10% of our total sales market; the rest is shipped worldwide. Everything is produced and developed here. And the demand is constantly increasing. Not surprising when you see how much is to be built in the near future. Not only in residential construction, but also in industry. Industrial buildings are outdated, too low or too small and no longer meet current standards. So things are getting busier for us too. We are currently working in a 3-shift system, 24 hours a day."
The need for a second production line
At some point, it became so busy that a second hall with a new line was needed, in which Voortman was closely involved. "Voortman convinced us to adapt the hall to the production line that needed to be built and not the other way around. A team from Voortman took accurate measurements of everything beforehand. After we had designed the ideal set-up, we applied for the building permit and start building."
At the same time, a machine line was drawn out at Voortman's. The work on this went hand in hand with the construction of the hall. "The method developed and implemented by Voortman had many benefits for us. For example, we were able to run our existing machine line continuously. There has been little or no production downtime", Erik de Brouwer explains.

Better insight into stock with RTS
Reijrink has also embraced the Red Tooling System (RTS), Voortman's smart automated stock cabinet. Erik de Brouwer: "We have been able to test RTS extensively and it exceeds our expectations in every respect. From the office, I can see exactly how many parts we have in stock. For example, whether we have enough milling tools in stock to be able to carry out a project for which a slotted hole needs to be milled. Because the RTS gives us better insight into our stock, we have already been able to reduce the amount for which we keep tools in stock by almost half."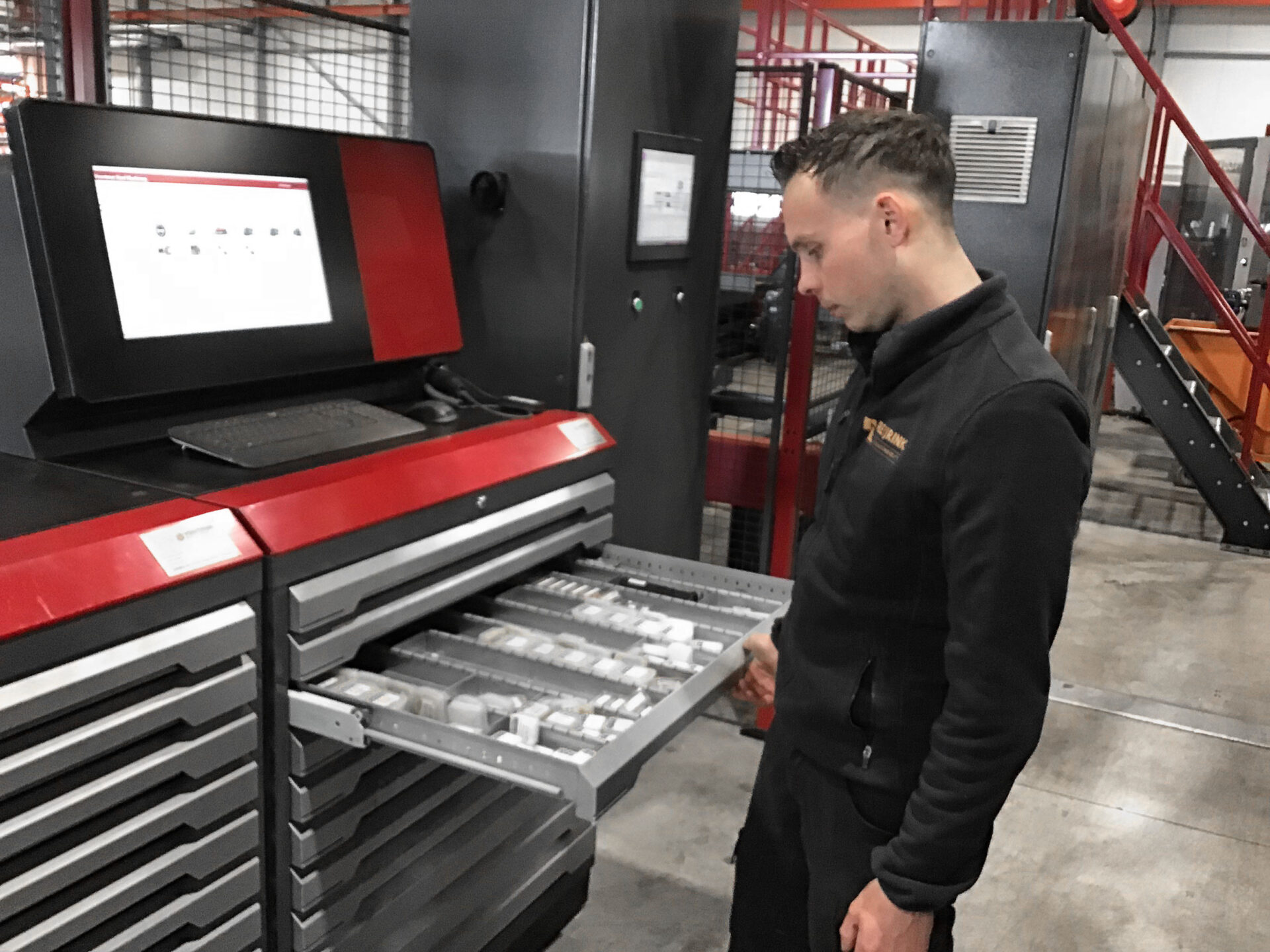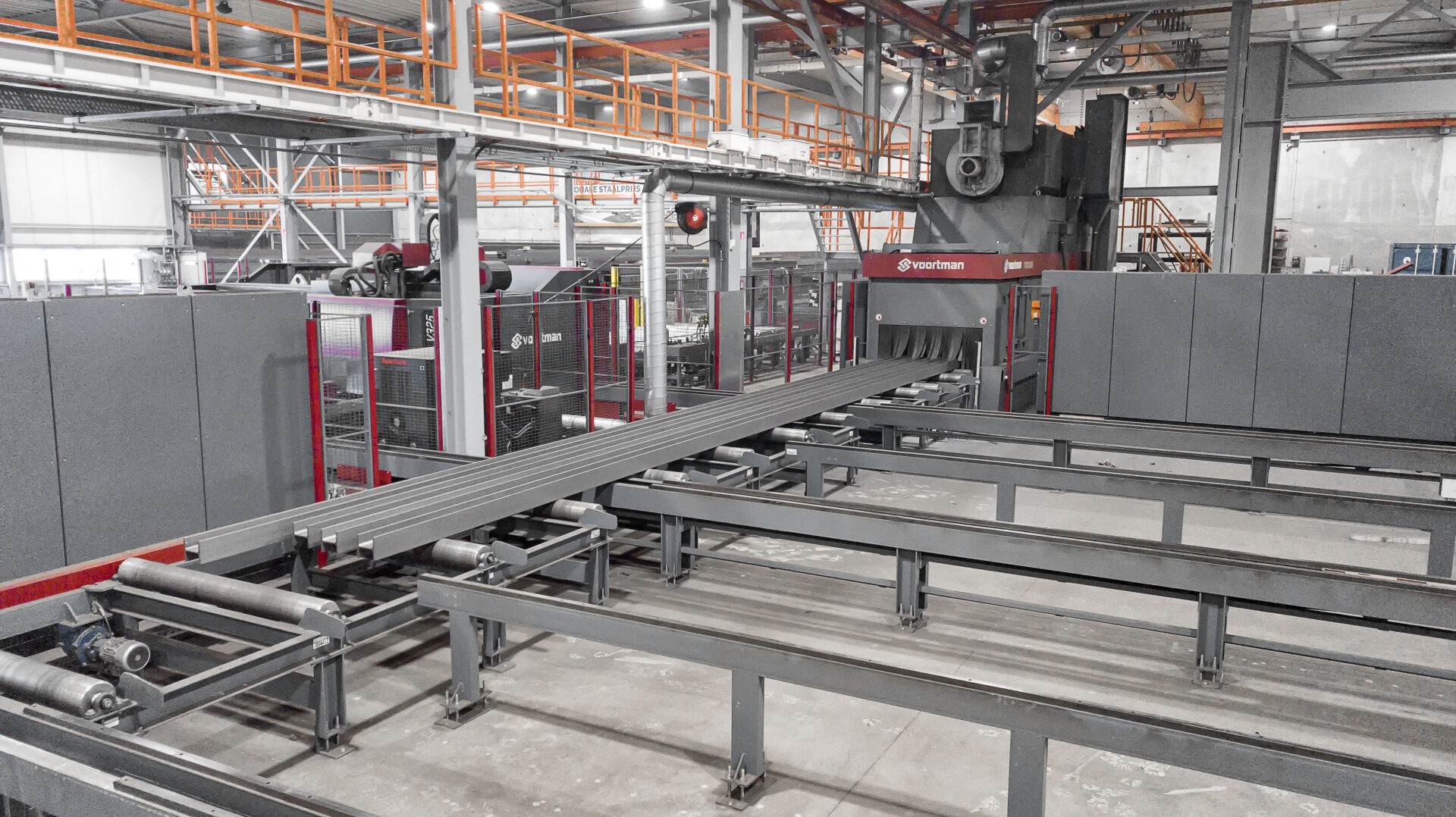 Quality, service and reliability
Erik de Brouwer also has close ties with Voortman. He worked for Voortman in Rijssen for four years before returning to Reijrink in 2020, where he started his career as a 15-year old boy. He has always been a fan of Voortman's machines: "We have also looked at the competition on occasion, but in the end Voortman always won. On quality, service and reliability. In the unlikely event that something is wrong with a machine, we call the help desk. Nine times out of ten, they can read our machines remotely and fix the problem. In the rare case that they can't, they can be on site within a few hours to fix the problem."
Full commitment to automation with the Fabricator
After the purchase of the V325, the Fabricator is the next acquisition for the new production hall. This makes Reijrink the first company to use Voortman's welding robot. They have high expectations of it at the company in North Brabant: "We are fully committed to automation and the Fabricator is an extension of the machines we already have. Good welders are becoming increasingly difficult to find, so this is a necessary investment. In the future, we want to be among the top five most automated steel construction companies in the Netherlands. And with the Fabricator, we're taking the next step in that direction."
Nevertheless, Reijrink is not completely giving up on the real 'craftsmanship'. Willem Reijrink: "We have a Products department. That's where men work who are specialized in designing projects that can't be done over the line. You have to think of complex structures such as a watchtower or non-construction-related projects such as portals installed over the motorway. Therefore we need professionals with golden hands and people who can make something from a drawing board.