News
- 29 August, 2018
EuroBLECH 2018 - Accelerating performance
---
We invite you to visit Voortman at EuroBLECH from October 23-26 in Hanover, Germany. See our new steel processing machines, the V310 and the V631 and step into our world where 'Accelerating Your Performance' is our main goal! Come to our booth and experience these machines and other solutions in real-life and in virtual reality!
Our global sales representatives cover all corners of the globe. Stop by the Voortman booth to connect with an expert that has experience in your area to find the best solution to reach your business goals. Voortman is located at BOOTH #F66 - HALL 12.
Live demos at booth #F66
The new Voortman V310 plate cutting & drilling machine provides additional drilling capabilities to increase your flexibility and performance. With features like a heavy steel bridge, 10-station automatic tool changer, Instant Cut Technology, and the fastest height control in the market, the V310 adds value to your workshop and lowers your cost per part. Based on the many machines already installed and success stories from customers all over the world, the V310 is already a great success, helping customers improve their plate processing efficiency and capabilities!
Step into a virtual Voortman world
Walk around in a virtual factory and stand next to Voortman machines in an automated beam processing line. Take the chance to put on the VR goggles and experience Multi System Integration in a 360º virtual environment!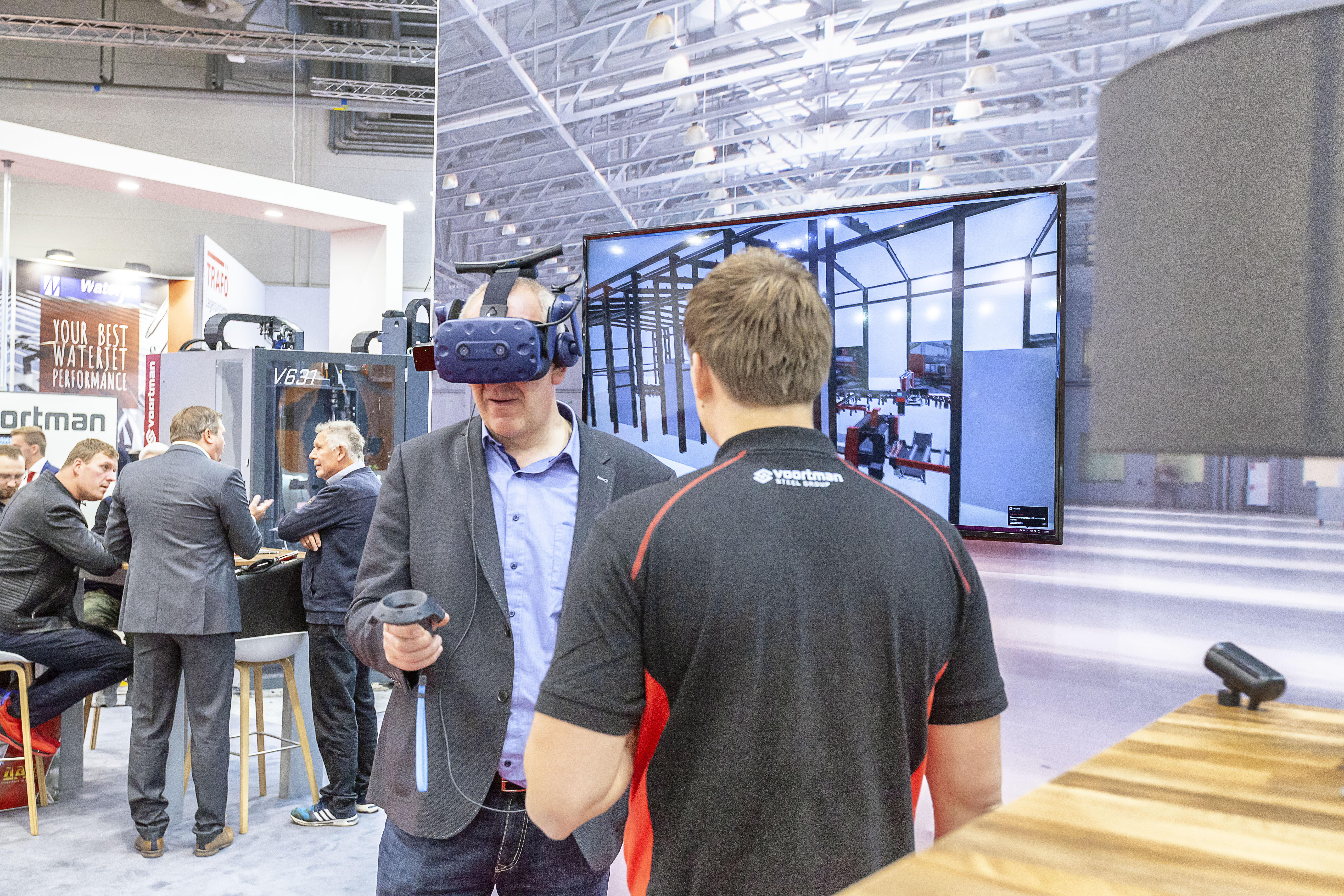 Let's talk about your goals!
Want to learn more about how you can improve your production center with Voortman? Let's start talking about your goals and find out how to Accelerate Your Performance! Our global sales team is looking forward to meet you at Booth #F66!