High-end solutions and machines
Agricultural equipment
Voortman offers high-end machines and solutions for the agricultural industry, where a wide range of agricultural machines are produced. Read more below about our solutions for machine manufacturers in the agricultural sector which improve the entire workflow, productivity and efficiency.
Read more
Create complex products without complex logistics
To carry out as many types of processes and create a variety of parts without creating complex logistics in your workshop, Voortman offers plate processing machines that can perform multiple processes on a single machine. For example, machines like the V310 and V325 can perform multiple processes such as bevel cutting, drilling, marking, tapping and countersinking. So a weld preparation can be created directly on this machine, followed by drilling at the same work station. This creates a simplified production process, which increases your flexibility considerably and reduces the routing and intermediate stock in your workshop. Ultimately, you will be able to create parts which are as complete as possible with a shorter lead time, which can then be transferred directly to the assembly area.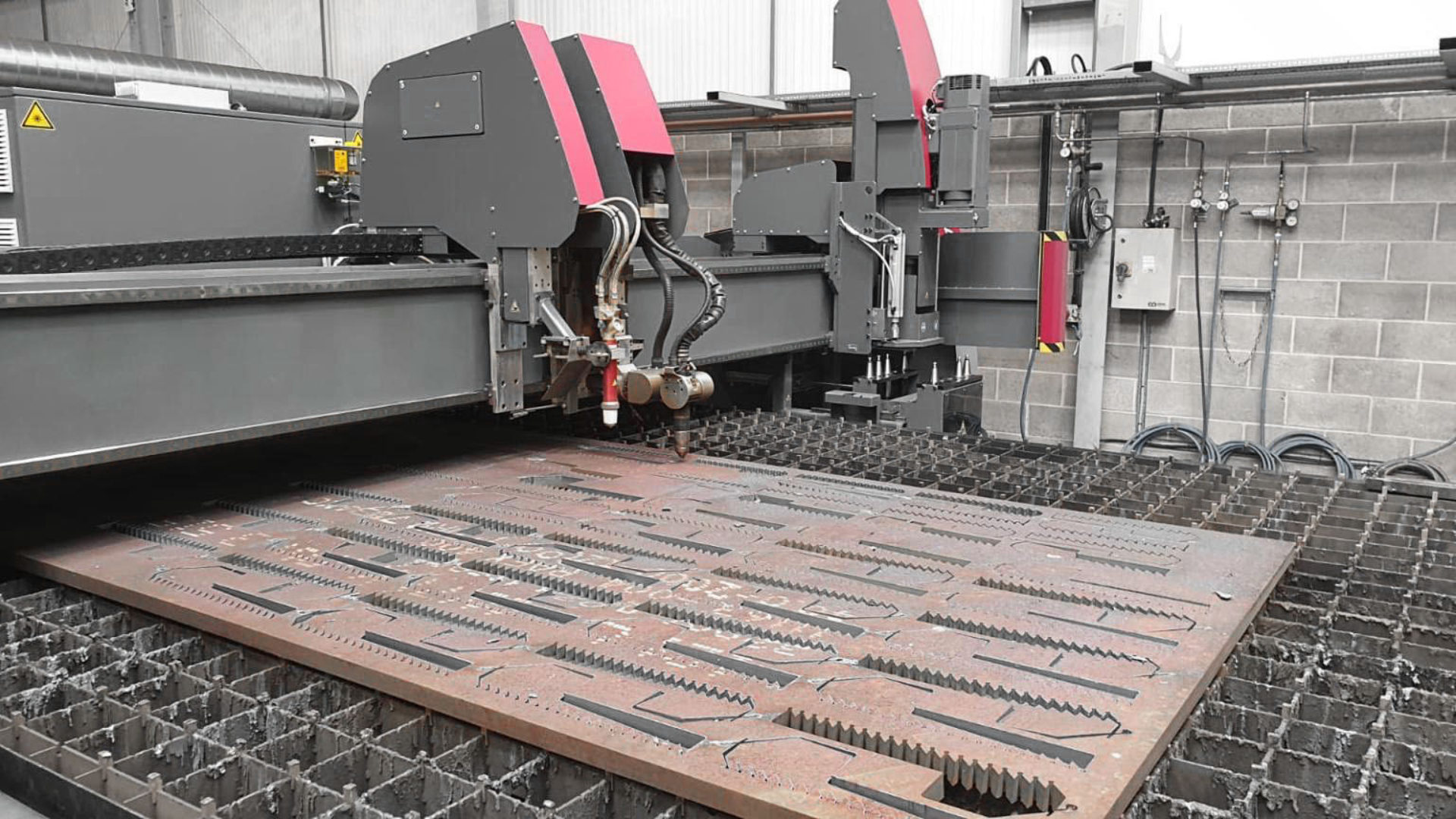 Easy machining of wear-resistant steel
For easy processing and machining of wear-resistant steel such as Hardox, Dillidur, Raex and manganese steel, we offer a very stable and reliable drilling process on our plate processing machines. A machine like the V310, for example, has a specially designed heavy duty steel bridge that allows a high drilling feed rate, which results in minimal vibrations during machining. This contributes to a high quality of your parts, a longer tool life and therefore cost savings. Additionally, multiple processes such as bevel cutting, drilling, marking, tapping and countersinking are all possible on this powerful plate drilling and cutting machine, providing a lot of flexibility in your production process.
Produce just-in-time so that your product is at the right place at the right time
To ensure that your products can be at the right place at the right time in your assembly hall, Voortman offers complete manageability and traceability of your entire production process through a combination of Voortman and SigmaNEST solutions. For example, you can schedule work orders accurately in one simple planning tool and automatically assign those work orders to machines. In addition, you can monitor production in real time and your planning is automatically updated when the machine is running. Machines with multiple work orders can also be efficiently unloaded using a real-time tracking and sorting solution. Finally, a continuous mutual data flow between your different software systems and or databases is made possible by the so-called SimTrans module. Read below in detail, per step in your production process, which smart solutions are available for this optimization in your workshop.

Apply marking information for internal use
If you want to apply marking information on parts for internal production steps instead of external identification in the field, inkjet marking can be a solution. The markings made with an inkjet marker on machines such as the V310 and V304, are not visible after painting which is perfect when markings are only used for adding information required for internal production steps.